share:
Recent DVDs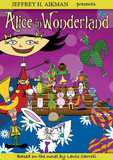 Alice in... In this animated adventure you'll travel with Alice down the rabbit hole where... more info $11.95was $14.95 Buy Now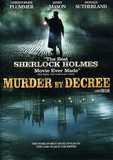 Murder By... Sherlock Holmes hunts his deadliest adversary - the madman known as Jack the... more info $7.46was $9.98 Buy Now
MEDIA:
WATCH MOVIE CLIPS
|
VIEW TRAILER
|
VIEW PHOTOS
|
WATCH A TCM PROMO
| | | | |
| --- | --- | --- | --- |
| Also Known As: | John Richard Hopkins,John R Hopkins | Died: | July 23, 1998 |
| Born: | January 27, 1931 | Cause of Death: | head injury from a fall |
| Birth Place: | London, England, GB | Profession: | Writer ... playwright screenwriter director studio manager |
RATE AND COMMENT
BIOGRAPHY
As writer of the realistic police drama "Z Cars" (BBC), a forerunner of gritty, realistic TV shows, John Hopkins earned both popular and critical acclaim. A prolific screenwriter and playwright, he studied literature at Cambridge before being introduced into show business by his then father-in-law, author Nigel Balchin, who approached him to adapt his novel "A Small Back Room" for the small screen. While an adept writer, Hopkins lacked the drive to produce much material. This changed in 1962 when he was offered "Z Cars," where he faced the deadlines and pressure that forced him to deliver. Hopkins wrote fifty-seven episodes of the series, while also writing screenplays for films such as the 1965 James Bond hit "Thunderball," doing other TV work, and simultaneously writing stage plays.
In 1966, BBC-2 aired the four-part "Talking to a Stranger," comprised of four interrelated dramas centering around one crisis and how four family members experience and respond to it. Hopkins was named the year's Best Television Writer by the British Guild of Television Producers and Directors while star Judi Dench was named Best Actress. In 1967, while discussing the plans for an American remake with producer David Susskind, Hopkins met his future wife Shirley Knight, who had been picked to play the Judi Dench role of Terry, the rootless daughter estranged from her family. After he and Knight wed in 1972, they settled in the USA Knight went on to appear in such Hopkins' plays "Absent Forever" and "Losing Time," both stories of women facing loss and their persevering strength.
In addition to "Thunderball," Hopkins penned "The Offense" (1973), a Sidney Lumet-directed drama co-starring Sean Connery and Trevor Howard, and "The Virgin Soldiers," a 1969 war comedy starring Lynn Redgrave. His historical mystery "Murder By Decree" (1979), starring Christopher Plummer and James Mason as Sherlock Holmes and Dr. Watson investigating the murders of Jack the Ripper was acclaimed by many as one of the best modern-day takes on the fictional detective. In addition, Hopkins wrote the screenplay for John Frankenheimer's thriller "The Holcroft Covenant" (1985) and both wrote and directed the psychological drama "Torment" (1986),
An uncompromising playwright, Hopkins' dramas were often more controversial than his film and television work. His first play, "This Story of Yours," was met with some criticism when it was produced in 1968 at the Royal Court in London. This story of a police sergeant's moral downfall was considered by some critics to be too brutal, noting a scene in which the protagonist murders a suspect charged with raping a child. Hopkins followed in 1970 with "Find Your Way Home," a triangular drama about a man who leaves his wife for another man, and "Next of Kin" (1974).
For American TV, Hopkins scripted the 1973 ABC miniseries "Divorce His, Divorce Hers" which was more notable for the small screen pairing of screen legends Elizabeth Taylor and Richard Burton. He scored a triumph adapting the John Le Carre spy novel "Smiley's People" as a 1980 BBC miniseries starring Alec Guinness and again in 1996 with his award-winning teleplay "Hiroshima" (Showtime), a docudrama chronicling the events leading up to the bombing of Japan by United States forces that was a strong and insightful telling of the story, from both an American and Japanese point of view. Before his untimely death, Hopkins had completed a trilogy "The Mary Plays," about the mother of Jesus. Shirley Knight was set to play Elizabeth, the mother of John the Baptist.