share:
Recent DVDs
Jack Reacher ... Directed by Christopher McQuarrie. Starring Tom Cruise, Richard Jenkins,... more info $9.95was $13.99 Buy Now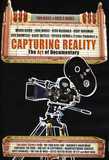 Capturing... From cinema-vérité pioneers Albert Maysles and Joan Churchill to maverick... more info $20.95was $29.95 Buy Now
MEDIA:
WATCH MOVIE CLIPS
|
VIEW TRAILER
|
VIEW PHOTOS
|
WATCH A TCM PROMO
| | | | |
| --- | --- | --- | --- |
| Also Known As: | | Died: | |
| Born: | September 5, 1942 | Cause of Death: | |
| Birth Place: | Germany | Profession: | Director ... |
RATE AND COMMENT
MILESTONES
1954:
After parents separation, moved to Munich with mother and two brothers
1957:
Began submitting film ideas to producers at age 14
1962:
Received prizes for two amateur shorts "Herakles" (1962) and "Spiel im Sand" (1964)
1966:
Established Werner Herzog Film production
1967:
Directed third short "Die beispiellose Verteidigung der Festung Deutschkreuz"
1968:
Helmed short film "Letzte Worte/Last Words"
1968:
First full length film "Leibenszeichen/Signs of Life" won the German National Film award for first feature
1970:
Helmed second feature "Even Dwarfs Started Small"; filmed banned in Germany
1971:
Collaborated with Leonard Cohen and Couperin (both providing music) on "Fata Morgana"
1972:
First collaboration with the actor Klaus Kinski, "Aguirre, the Wrath of God"; filmed on location in Peru
1974:
Chose former mental patient Bruno S. for title role of "The Enigma of Kaspar Hauser"
1977:
Reteamed with Bruno S. for "Stroszek"; first collaboration with actress Eva Mattes
1979:
Helmed remake of the 1922 vampire film "Nosferatu the Vampyre"; second collaboration with Kinski
1979:
Filmed adaptation of Georg Buchner's 1836 play "Woyzeck"; third and last colaboration with Mattes
1982:
Returned to Peru, overcoming obstacles of nightmarish proportions to complete "Fitzcarraldo" with star Kinski
1984:
Helmed two short films, "The Ballad of the Little Soldier" and "The Green Glow of the Mountain"
1987:
Final film with actor Kinski, "Cobra Verde"
1992:
Directed the documentary "Lessons of Darkness" (Discovery Chanel)
1997:
Helmed the documentary "Little Dieter Needs to Fly"
1999:
Filmed documentary "My Best Fiend ¿ Klaus Kinski" about their infamous collaboration
1999:
Acted in Harmony Korine's Dogma 95 film "Julien Donkey-Boy"
2001:
Wrote and directed war drama "Invincible"; film premiered at the Venice Film Festival (released theatrically 2002)
2003:
Helmed documentary "Wheel of Time" about the largest Buddhist ritual to promote peace and tolerance
2005:
Directed documentary "Grizzly Man," about grizzly bear activists Timothy Treadwell and Amie Huguenard, who were killed October of 2003 while living among grizzlies in Alaska; earned an Independent Spirit Award Nomination for Best Documentary
2007:
Directed Christian Bale in "Rescue Dawn," a film based on his acclaimed 1998 documentary "Little Dieter Needs to Fly"
2008:
Filmed documentary "Encounters at the End of the World," about people and places in Antarctica; earned Independent Spirit and Academy Award nominations for Best Documentary
2009:
Directed Nicolas Cage in "Bad Lieutenant: Port of Call New Orleans"
2009:
Directed Michael Shannon in thriller "My Son, My Son, What Have Ye Done"; also co-wrote
2010:
Directed historical documentary "Cave of Forgotten Dreams"
2012:
Cast opposite Tom Cruise in action drama "Jack Reacher"
2013:
Co-directed documentary "Happy People: A Year in the Taiga" with Dmitry Vasyukov; also co-wrote with Vasyukov and son Rudolph Herzog