share:
Recent DVDs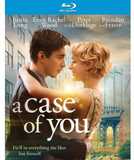 Case of You ... Young writer Sam (Justin Long, Going the Distance) has a crush on Birdie (Evan... more info $21.95was $29.98 Buy Now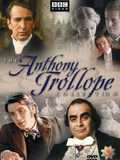 The Anthony... The Anthony Trollope Collection contains three masterpieces and over 15 hours of... more info $33.25was $59.98 Buy Now
Late Bloomers ... In this romantic comedy, Mary (Isabella Rossellini) and Adam (William Hurt)... more info $20.95was $29.95 Buy Now
MEDIA:
WATCH MOVIE CLIPS
|
VIEW TRAILER
|
VIEW PHOTOS
|
WATCH A TCM PROMO
| | | | |
| --- | --- | --- | --- |
| Also Known As: | | Died: | December 26, 2001 |
| Born: | April 5, 1929 | Cause of Death: | heart attack |
| Birth Place: | Coventry, England, GB | Profession: | Cast ... |
RATE AND COMMENT
MILESTONES
1932:
Moved from Coventry, England to Cape Town, South Africa
1950:
Professional stage debut, playing Archie Fellows in a Cape Town production of "The Shop at Sly Corner"
:
Moved to London to pursue career
1951:
London stage debut, Donald in "You Can't Take It With You"
1957:
Returned to South Africa where he enjoyed success as a stage actor
1962:
West End debut as Fancy Dan in "Talking to You"
1972:
Feature acting debut in Richard Attenborough's "Young Winston"
1974:
Broadway debut played Touchstone in "As You Like It"
1975:
Performed onstage in London production of Simon Gray's "Otherwise Engaged"
1977:
Won much critical praise as star of the Royal Shakespeare Company's production of "Privates on Parade"
1977:
Portrayed Pierre Curie in "Marie Curie" (BBC-2)
1978:
Voiced the part of Campion for the animated feature "Watership Down"
1978:
Starred opposite Sian Phillips in the Thames Television series "Warrior Queen", playing Roman Procurator Catus Decianus
1978:
US TV debut, "Holocaust", an NBC miniseries
1980:
Portrayed Permanent Under Secretary Sir Humphrey Appleby in the BBC-2 comedy series "Yes, Minister" (aired in USA on The Entertainment Channel and PBS from 1982); earned first two BAFTA Awards in the comedy performance category
1980:
Played Stryver in CBS miniseries presentation of "A Tale of Two Cities"
1982:
Reteamed with Attenborough for the director's highly acclaimed "Gandhi", starring Ben Kingsley
1985:
Reunited with Kingsley in "Turtle Diary", also starring Glenda Jackson
1986:
Starred opposite Glenda Jackson in London stage production of "Across From the Garden of Allah"
:
Reprised role of Sir Humphrey (now a Cabinet Secretary) in the sequel comedy "Yes, Prime Minister" (BBC-2); garnered and additional two BAFTA Awards
1988:
Acted in London stage production of Tom Stoppard's "Hapgood"
1989:
Portrayed author C S Lewis in British stage version of "Shadowlands"
:
Reprised "Shadowlands" role on Broadway, earning a Tony Award as Best Actor in a Play
:
Played the title role in London production of "The Madness of George III", staged by Nicholas Hytner; also toured US cities in 1993
1993:
Made Hollywood debut playing the amorally ambiguous potentate in "Demolition Man"
1994:
Garnered international acclaim and a Best Actor Oscar nomination reprising his stage role in "The Madness of King George", Hytner's feature directorial debut; also won BAFTA Award
:
Directed and starred in London stage production of "The Clandestine Marriage"; later starred opposite Joan Collins in feature version (filmed in 1998) directed by Christopher Miles
1995:
Appeared as Clarence in film "Richard III", executive produced and co-adapted by Ian McKellen
1996:
Associate produced and co-starred in "Murder in Mind"
1996:
Acted the part of Colonel Kruger in Showtime movie "Inside", directed by Arthur Penn; also starred Eric Stoltz and Louis Gossett Jr
1996:
Essayed the role of Malvolio in Trevor Nunn's film adaptation of Shakespeare's "Twelfth Night"
1996:
Earned sixth BAFTA Award for the TV production "The Fragile Heart"
1997:
Portrayed President Martin Van Buren in Steven Spielberg's "Amistad"
1998:
Reteamed with Hytner for "The Object of My Affection", playing a gay theater critic
1998:
Executive produced and gave another modulated tour de force as a maddening, aphorism-spouting uncle residing "At Satchem Farm", a bit of New Age malarkey out of step with both indie and commercial themes
1999:
Acted in David Mamet's "The Winslow Boy", adapted by the director from the Terrence Rattigan play
1999:
Had a grand old time as a dirty old man in George Hickenlooper's "The Big Brass Ring", based on a screenplay by Orson Welles (published after his death); the original script was interesting as a companion piece to "Citizen Kane" for its preoccupation with self-destructive prominent men as well as its explicit political themes; shown at various film festivals before debuting on Showtime in the fall
1999:
Voiced the character of Professor Porter in Disney's animated "Tarzan"
1999:
Returned to the stage to play the title role in RSC production of "King Lear", staged by Yukio Ninagawa; opened in Japan in August before moving to London's West End in October
2001:
Appeared as Lord Melbourne in the biographical miniseries "Victoria and Albert" (aired in USA on A&E)
2001:
Portrayed Santa Claus in the TNT original "Call Me Claus", co-starring Whoppi Goldberg