share:
Recent DVDs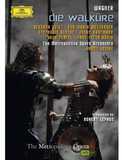 Die Walkure ... Starring Eva-Maria Westbroek, Jonas Kaufmann, Deborah Voigt. more info $25.95was $34.98 Buy Now
MEDIA:
WATCH MOVIE CLIPS
|
VIEW TRAILER
|
VIEW PHOTOS
|
WATCH A TCM PROMO
| | | | |
| --- | --- | --- | --- |
| Also Known As: | Howard Winchester Hawks | Died: | December 26, 1977 |
| Born: | May 30, 1896 | Cause of Death: | complications from broken hip after tripping over dog |
| Birth Place: | Goshen, Indiana, USA | Profession: | Director ... director producer screenwriter cutter casting director racecar driver property boy assistant director story editor plane designer pilot |
RATE AND COMMENT
BIOGRAPHY
sly quipped that a good director was "someone who doesn¿t annoy you," and that a good film basically consisted of "three good scenes, and no bad ones." All of this was his intentionally folksy way of saying that a good director lets the material and the actors tell the story without drawing attention to the man behind the camera. Thus, it came as no surprise that for decades he was viewed as a more workmanlike director when compared to his flashier contemporaries, John Ford and Alfred Hitchcock. Only upon the ascension of the critics in the French New Wave movement and the American "auteur" directors of the 1970s would Hawks be examined and revered to as a master filmmaker. One of those future advocates would be director Peter Bogdanovich, who as a child was completely enthralled by Hawks¿ classic Western drama "Red River" (1948), a film that marked Hawks¿ first collaboration with John Wayne and the first work in a motion picture by Montgomery Clift. The tale of an aging and intractable rancher (Wayne) and his falling out with his adopted son (Clift) during an arduous cattle drive, the film garnered Wayne newfound respect in Hollywood and helped launch Clift to major stardom.
Soon after, Hawks took on the emerging genre of science fiction when he mounted the classic thriller "The Thing from Another World" (1951), featuring James Arness in the monstrous title role. Although credited only as producer, the tale of a group of isolated men and one woman banding together to fight a terrifying alien creature in the Arctic, clearly bears Hawks¿ fingerprints in its direction and story. After completing the Western adventure "The Big Sky" (1952) with Kirk Douglas ¿ Hawk¿s first and only teaming with the star ¿ the director proved instrumental in the transformation of Marilyn Monroe from sultry supporting actress to bona fide movie star with the back-to-back features "Monkey Business" (1952) and "Gentlemen Prefer Blondes" (1953). The former film, co-starring Grant, was little more than a reworking of "Bringing Up Baby," while the latter hit musical-romantic comedy, co-starring Jane Russell, demonstrated abilities in Monroe previously unseen by critics or audiences ¿ including her baby-girl singing voice, famously captured in her classic number "Diamonds are a Girl¿s Best Friend." The accomplished filmmaker quite literally directed a cast of thousands in the Egyptian epic "Land of the Pharaohs" (1955), which starred a young Joan Collins as a conniving princess intent on ruling the Nile. By this time in his career, Hawks had been in the film industry for more than 30 years, and his once prodigious output began to slow. He did, however, have a few more things to say as a filmmaker, and with his next project he would make what many felt was his most personal statement and the culmination of his directorial efforts.
Conceived as a response to the revisionist Western "High Noon" (1952) ¿ itself widely viewed as an indictment of McCarthyism and the "Red Scare" ¿ "Rio Bravo" (1959) also saw Hawks refining his theme of consummate professionalism to an ethic in which the loyalties of the unconventional family reigned supreme. In the film, that unlikely family unit consists of a stubborn, lone wolf sheriff (Wayne), the town drunk (Dean Martin), a young gunslinger (Ricky Nelson) and a crotchety old timer (Walter Brennan), who band together against the vastly superior numbers of a corrupt rancher. Not only would Hawks personally make not one, but two, loose remakes of "Rio Bravo," but later filmmakers such as John Carpenter would openly model several of their movies on the revered adventure tale. The director later reteamed with Wayne for the African safari oddity "Hatari!" (1962), followed by the Rock Hudson-Paula Prentiss screwball comedy "Man¿s Favorite Sport?" (1964). He gave James Caan his first leading role in the stock car racing drama "Red Line 7000" (1965), then placed him in the earlier Ricky Nelson role opposite John Wayne in "El Dorado" (1966), his first loose remake of "Rio Bravo." Fittingly, Hawks¿ final directorial effort also starred his friend and collaborator Wayne, in the western "Rio Lobo" (1970), yet another iteration of the tried-and-true "Rio Bravo" storyline. Although nominated only once for "Sergeant York," Hawks was given an honorary Academy Award in 1974 for his lifetime of cinematic contributions. Three years later, the 81-year-old director died in his Palm Springs home on Dec. 26, 1977.Al Capone-like thug with unquenchable aspirations. The seminal film not only launched the careers of Muni and supporting player George Raft, but influenced future filmmaker Brian De Palma so much that he would helm an updated remake starring Al Pacino some 50 years later. As a freelance director, Hawks continued to explore old interests and new territory with such diverse projects as the auto racing drama "The Crowd Roars" (1932), and the prototypical screwball comedy that made that genre¿s queen, Carole Lombard, a star, "Twentieth Century" (1934).
Soon after, he helmed another screwball comedy, "Bringing Up Baby" (1938), which gave birth to the irreverent, free-spirited "Hawksian" woman in the form of Katherine Hepburn, who hilariously proceeds to turn museum paleontologist Cary Grant¿s orderly life upside down. The romantic comedy also marked the first of the director¿s five pairings with leading man Grant. Hawks next returned to his two tried-and-true themes with a pair of back-to-back Cary Grant features, the aerial romantic adventure "Only Angels Have Wings" (1939) and the romantic comedy "His Girl Friday" (1940). The latter film perfectly exemplified the director¿s fascination with American language via the staccato bursts of dialogue and the breakneck tempo of Grant¿s and Rosalind Russell¿s witty repartee. Hawks eclipsed his success on "Scarface" with the World War I biopic "Sergeant York" (1941). Starring Gary Cooper as the pacifist-turned-war hero, the film won Cooper an Oscar, garnered Hawks a nomination for Best Director, and went on to become the biggest box office hit of the year. Shortly thereafter came "Air Force" (1943), one of the better "propaganda" films of World War II; it was also an early example of Hawks¿ recurrent theme of dissimilar men bonding together and maintaining their professionalism in the face of daunting odds.
Prior to his early departure from the project, Hawks provided uncredited work on Howard Hughes¿ sexually provocative Western "The Outlaw" (1943), a film most famous for the amount of breast exposed on screen by its star, the voluptuous Jane Russell. He then teamed for the first time with megastar Humphrey Bogart in the memorable "To Have and Have Not" (1944), an adaptation of the Ernest Hemingway novel of the same name. Notable for several reasons, the film was also the screen debut of Lauren Bacall and her first pairing with her future husband and frequent costar, Bogart. Years later, rumors continued to circulate that Hawks ¿ an unrepentant womanizer, even while married ¿ had been smitten by the 19-year-old Bacall and jealous of her and Bogie¿s relationship. Whatever strain the supposed lovers¿ triangle may have had on their working relationship, it did not prevent their reuniting for the adaptation of Raymond Chandler¿s Philip Marlowe mystery "The Big Sleep" (1946). In an effort to capitalize on Bacall¿s growing fame and sort out the highly convoluted narrative of the book, the film underwent a great deal of reworking during its nearly two year journey to the screen, ultimately resulting in an almost incomprehensible plot, but also an exquisitely entertaining film noir.
With the exception of the labyrinthine "The Big Sleep," all of the films in Hawks¿ canon would be told in a deceptively straightforward, almost episodic nature. After his experience on the Chandler whodunit, he opined more than once that plot mattered little, although a good writer was essential. Addressing his job as a filmmaker, Hawks famou