share:
Recent DVDs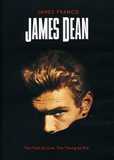 James Dean ... The man behind the legend and 1950's Hollywood are revealed in this dynamic... more info $5.95was $14.98 Buy Now
MEDIA:
WATCH MOVIE CLIPS
|
VIEW TRAILER
|
VIEW PHOTOS
|
WATCH A TCM PROMO
| | | | |
| --- | --- | --- | --- |
| Also Known As: | | Died: | February 27, 1958 |
| Born: | July 23, 1891 | Cause of Death: | heart attack |
| Birth Place: | New York City, New York, USA | Profession: | Producer ... executive vaudevillian song plugger chorus boy shipping clerk fur salesman pool hustler personal secretary trolley conductor |
RATE AND COMMENT
BIOGRAPHY
When asked his thoughts on running a major Hollywood studio like Columbia Pictures, its president and chief of production, Harry Cohn replied, "It's better than being a pimp." The statement summed up Cohn's outlook and reputation in the business as one of its most hard-nosed, combative and unlikable figures, but that assessment obscured the fact that from the 1920s until his death in 1958, Cohn turned Columbia from a cut-rate film studio to one of the biggest movie factories in Hollywood, with such films as "It Happened One Night" (1934), "Mr. Smith Goes to Washington" (1939), "From Here to Eternity" (1953) and "The Bridge on the River Kwai" (1957) among his accomplishments. Cohn watched his books with a miserly eye, and reduced stars, directors and executives to ashes with his venomous tongue, but he also possessed an unerring eye for quality films, and focused the same amount of energy towards creating great movies as he did towards terrorizing his employees. In the end, Harry Cohn's reputation as a world-class tyrant and as a top-notch mogul remained one of Hollywood's greatest legends.
Born to Jewish tailor Joseph Cohn and his wife, Bella, a Polish immigrant, in New York City on July 23, 1891, Harry Cohn grew up in poverty, learning rather quickly to fight for every penny he could earn. He worked a variety of jobs, including streetcar conductor, as well as less scrupulous ambitions like pool hustling, before teaming with composer Harry Ruby to form a vaudeville act. Cohn also worked as a song promoter, which helped him open a door to Universal Pictures, where his brother Jack worked, by retaining the movie rights to some of his songs. Harry soon left promotion behind to toil as secretary to studio chief Carl Laemmle, but quit in 1919 to form his own company, CBC Film Sales Corporation, with his brother and partner, Joe Brandt. CBC's bread and butter was low-budget, one-reel comedies and threadbare documentaries, which earned the company the nickname "Corned Beef and Cabbage" on account of its cheap product. But Cohn had sharpened his sales skills through his tenure as a song promoter, and by the mid 1920s, he was getting CBC product into first-run movie houses. He was also earned a reputation as a tenacious, even combative personality, both with potential buyers and within his own company. His relationship with his brother Jack was best described as contentious, and in 1924, Joe Brandt sold his share of the company to Cohn in order to avoid the stress of dealing with him. The reorganized company, with Cohn at its head as president and head of production, was dubbed Columbia Pictures in order to distance itself from its humble origins.
Unfortunately, Columbia's material was still mired in modest features and short subjects, which kept it firmly entrenched as part of Hollywood's "poverty row" set of studios, including Monogram and Republic. But the arrival of director Frank Capra to Cohn's stable helped to boost its status with exhibitors and theater owners. Capra pushed the notoriously tight-fisted Cohn to give him larger budgets and more freedom to create films that could compete in the market with larger studios, and the gambit worked. A string of hits, starting in 1928 with "So This is Love?" brought Cohn greater acclaim and a stronger foothold in Hollywood; by 1933, Capra had brought the company its first Oscar nomination for "Lady for a Day." The following year, "It Happened One Night" (1934) swept the Oscars with five major awards, including Outstanding Production for Capra and Cohn, as well as Best Actor and Actress for Clark Gable and Claudette Colbert, respectively. The win signaled Columbia's emergence as a major studio.
Under Cohn's command, Columbia divided its production slate between major features, like Capra's "Lost Horizon" (1937) and "Mr. Smith Goes to Washington" (1939), and more modestly budgeted fare, including vast numbers of serials, short subjects and even cartoons, including Walt Disney's early Mickey Mouse efforts. He later launched his own animation company, Screen Gems, which produced its own low-quality but popular cartoons. Cohn was devoted to his short subject department, which was anchored by the Three Stooges comedy team, and eventually produced 190 shorts between 1934 and 1957. Since Cohn kept a close eye on the studio's bottom line, it could not afford its own major stars, but worked out deals to borrow top actors from other studios. Such talents as Cary Grant, Jimmy Stewart, Mickey Rooney, Katherine Hepburn and Humphrey Bogart all made pictures for Columbia. A few of the studio's minor players eventually worked their way up to stardom, including Glenn Ford, William Holden, Judy Holliday, Kim Novak and a young dancer of Spanish and Irish descent named Margarita Carmen Cansino, whom Cohn signed to a contract, changed her hair color to a flaming red, and renamed Rita Hayworth - Columbia's biggest asset during the 1940s and one of the screen's greatest sex symbols. The actress and the studio chief would have a contentious relationship during her tenure with the studio, with Hayworth receiving frequent suspensions for alleged insubordination. She often stated that the animosity was the result of her refusal to sleep with Cohn, who had gained a reputation for bedding his prospective starlets.
Maintaining a casting couch was one of many unpleasant attributes that Cohn had cultivated during his rule at Columbia. He played down and even disparaged his Jewish heritage, and counted mobsters and other unsavory types among his friends. His office featured an oversized desk some 40 feet from its door, small seats that allowed him to tower over visitors, and a photo of Italian dictator Benito Mussolini, whom Cohen had met in 1933, on his desk. Cohn also reportedly employed listening devices on all of his sound stages and in some dressing rooms, and demanded absolute loyalty from his employees. Those that displeased him were dressed down and dismissed. Then again, so were those that he favored; though he showed an inordinate fondness for the Three Stooges, he forced Curly Howard to continue working on shorts after suffering a series of strokes that eventually led to his death.
Many who worked with Cohn contended that his tyrannical nature was a deliberate construct aimed at motivating his employees. Having learned to fight for what he wanted from life, Cohn expected the same from those who worked for him, and frequently rewarded those who had endured his tirades with exceptional loyalty. By refusing to close his short subject department until 1957, Cohn kept dozens of actors and directors employed long after other studios had sent their own one-reeler casts packing. He also kept 1930s action star Jack Holt under contract long after his star had dimmed, was generous with bonuses, and even supported talent that had fallen on hard times. Despite his womanizing reputation, Cohn often promoted women to significant positions, most notably screenwriter Virginia Van Upp, who eventually became an executive producer at Columbia. And in 1945, Cohn refused to fire writer John Howard Lawson after he had been outed as an alleged Communist by the House Un-American Activities Commission. However, Cohn was less kind to actor Larry Parks, who had been forced to testify before the Commission. The actor, who had delivered his testimony in tears, was summarily dropped by Columbia shortly after his appearance, which effectively ended his once blossoming movie career.
No matter how bad a taste Cohn left in the mouths of the Hollywood community, there was no denying that the Columbia czar was one of the most successful moguls in film history. Under his command, the studio released a staggering amount of hits, many of which became legendary films, including "You Can't Take It With You" (1938), "Here Comes Mr. Jordan" (1941), "All the King's Men" (1941) and Best Picture winners "From Here to Eternity" (1953), "On the Waterfront" (1954) and "The Bridge on the River Kwai" (1957). Columbia was also the only studio to turn a profit during the Depression, and by the mid-1950s - when his reign as studio chief was reaching its zenith - it was the most profitable company in the film industry. Part of the reason for its success was Cohn's notorious cheapness; he frequently recycled sets, costumes and props in other films, and refused to use color film until 1943.
But penny-pinching was only part of the reason for Columbia's ascent. Cohn made a number of shrewd business decisions in the late '40s and early '50s that filled the company's coffers. He dissolved the Screen Gems animation department, but retained the name for a number of smaller activities, including a film rental agency and a television production subsidiary, which eventually produced such hit comedies as "Father Knows Best" (CBS, 1954-1960), "The Donna Reed Show" (ABC, 1958-1966) and "Bewitched" (ABC, 1964-1972). Screen Gems also distributed cartoons by Hanna-Barbera Productions, including "The Flintstones" (ABC, 1960-66) and "The Jetsons" (ABC, 1962-63). Cohn also kept a hand in low-budget features, and through producer Sam Katzman, released countless science fiction, action, horror and rock-n-roll films that won over teen audiences. Columbia also owned no theaters, which allowed it to avoid the crippling losses suffered by other studios after the 1948 United States v. Paramount Pictures lawsuit, which forced film companies to divest themselves of their theater chains. By the end of the 1950s, Columbia was part of the Big Five studios - an astonishing leap in status from its lowly origins on Poverty Row.
On February 27, 1958, Cohn died in Arizona shortly after finishing dinner. His funeral was one of the best attended in the industry, leading Red Skelton to famously quip, "Give the people what they want, and they'll turn out for it!" In the wake of his death, Columbia struggled to maintain its identity, releasing top films like "Oliver!" (1968) and "Easy Rider" (1969) but without Cohn's particular vision. It faltered in the 1970s before being rescued by Warner Bros., Coca-Cola and Sony. But it could never reproduce the quality of its past, which had been shepherded, for better or worse, by the vision of Harry Cohn.