share:
Recent DVDs
La Vie de... This deadpan tragicomedy about a group of impoverished, outcast artists living... more info $29.95was $39.95 Buy Now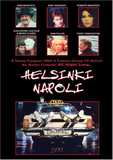 Helsinki... In the tradition of PULP FICTION! When Alex finds a briefcase full of money on... more info $18.95was $24.95 Buy Now
MEDIA:
WATCH MOVIE CLIPS
|
VIEW TRAILER
|
VIEW PHOTOS
|
WATCH A TCM PROMO
| | | | |
| --- | --- | --- | --- |
| Also Known As: | Samuel Michael Fuller,Sam Fuller,Sammy Fuller,Sam Fuller | Died: | October 30, 1997 |
| Born: | August 12, 1911 | Cause of Death: | |
| Birth Place: | Worcester, Massachusetts, USA | Profession: | Writer ... director novelist producer screenwriter copyboy crime reporter |
RATE AND COMMENT
BIOGRAPHY
or "Tigrero" (1954), an aborted adventure film that would have fulfilled his seven-picture contract with Fox. After suffering a stroke, he made his final screen appearance in Wenders¿ "The End of Violence" (1997) before passing away from natural causes on October 30th of that year. Director Curtis Hanson, who co-wrote "White Dog" with Fuller, hosted a memorial service for Fuller at the Directors Guild of America the following month. In 2002, his autobiography, A Third Face, co-written by his wife Christa Fuller and writer Jerry Rudes, was published.
By Paul Gaitacted his country to live with the Sioux.
"Forty Guns" (1958) deconstructed the Hollywood Western by reversing its established dictums: the lone gunman (Barry Sullivan), symbol of America¿s lawless past, is the film¿s force for good, while Manifest Destinty, as embodied by landowner Barbara Stanwyck and her violent siblings, are a corrupting influence. Fuller also began to experiment with his visual style; 1958¿s "Verboten!," with James Best as a GI in post-war Germany contending with neo-Nazis, was constructed from less than 100 lengthy, claustrophobic takes, some clocking at over five minutes, while "The Crimson Kimono" (1959) heightened the taboo aspects of its central love triangle between a white cop (Glenn Corbett), his Japanese-American partner (James Shigeta) and a white crime witness through shock cuts, elliptical framing and explosive exchanges. His singular approach to genre filmmaking drew considerable praise from the French New Wave, who hailed Fuller as a quintessentially American visionary.
Flush with international support for his efforts, Fuller launched into a series of films in the 1960s that aimed at nothing less than the fabric of American society itself, which he hoped to expose as a thin veneer over a bedrock of lies, corruption and venality. "Underworld U.S.A." (1961) depicted the justice system as essentially bankrupt, with lawmen and criminals alike operating under the same moral code. He followed this with the World War II drama "Merrill¿s Marauders" (1962), which he hoped would pave the way for the long-gestating project "The Big Red One," about his experiences with the 1st Infantry. Interference by Warner Bros. over content led to the studio axing the follow-up project, and he soon returned to the independent world for his most galvanizing films to date.
He returned to his assault on the American way of life with "Shock Corridor" (1963), a phantasmagorical thriller about an ambitious reporter who committed himself to an asylum in order to catch a killer and wound up its most disturbed patient. Fuller depicted the asylum¿s inmates ¿ a Southerner deranged by racism and Communist brainwashing into believing himself a Civil War general; an atomic war scientist reduced to a six-year-old child by the horrors of his research; and a black student who adopted the persona of a Ku Klux Klan Grand Wizard to combat the relentless prejudice of his life ¿ as a microcosm of American society, a notion which was rejected wholesale by critics. Undaunted, he returned with "The Naked Kiss" (1964), a disturbing story of a prostitute (Constance Towers) who found redemption and romance in small town America, only to find a mass of perversion beneath its gilded veneer. Though it came to be cited as one of Fuller¿s most accomplished films, "The Naked Kiss" generated such critical venom over its suggestion of sexual deviancy that it rendered him persona non grata in Hollywood for nearly a decade. He retreated to France, where he was embraced by its filmmaking community. Jean-Luc Godard afforded him a cameo in "Pierrot le Fou" (1965) where he espoused his cinematic dogma: "Film is a battleground." Fuller kept himself financially afloat by working as a gun for hire on the short-lived Western series "The Iron Horse" (ABC, 1966-1968) and uncredited script revisions on Peter Bogdanovich¿s "Targets" (1968), among other films.
Fuller returned to directing that same year, but found it nearly impossible to complete a feature film. He quit his first post-exile film, 1968¿s "Shark!" after production lapses allowed a stunt man to be killed by a supposedly sedated shark. When the producers attempted to use the tragedy to promote the film, he vigorously lobbied to have his name removed from the picture. Fuller headed for Peru to appear in "The Last Movie" (1971) for fellow maverick Dennis Hopper before traveling to Germany for "Dead Pigeon on Beethoven Street" (1972), a feature-length episode of the long-running German TV detective series "Tatort" (NDR, 1969- ) that received limited theatrical distribution in the United States. Fuller would spent much of the 1970s as an actor for directors who admired his work, appearing as a gangster in Wim Wenders¿ "The American Friend" (1977) and a military commander in Steven Spielberg¿s "1941 (1979). In 1973, he began shooting a Western in Spain called "Riata," but was fired by the producers and replaced by Barry Shear, who completed the picture, a violent revenge story starring Richard Harris, as "The Deadly Trackers" (1974). The following year, he abandoned "The Klansman" (1974), an action-thriller of questionable taste with Richard Burton, Lee Marvin and O.J. Simpson fighting the Klan in the rural South.
By 1980, Fuller was largely considered a museum piece, but to the surprise of many, he announced the launch of "The Big Red One." Filmed in Israel and Ireland, its story of a quartet of World War II infantrymen, including a cigar-chomping, pulp-writing stand-in for Fuller (Robert Carradine) and their world-weary sergeant (Lee Marvin), was delivered to United Artists as a four-hour epic. The studio trimmed the picture down to a lean 90 minutes that, while dissatisfying Fuller, earned modest box office returns and widespread critical praise. After languishing in obscurity for nearly two decades, Fuller found himself in demand at the studios again.
Unfortunately, his comeback was short-lived. Fuller chose for his next project an adaptation of Romain Gary¿s novel White Dog, about a black dog trainer who attempted to rehabilitate a dog programmed to attack African-Americans. Fuller saw the film as a forum for discussing whether racism could be addressed in humans, but in the midst of shooting the film, Paramount Pictures grew concerned that the film would be offensive to African-American viewers. Consultants from the NAACP gave dire warnings about a possible boycott, prompting Paramount to push for substantial changes to the completed film. Enraged, Fuller refused to make most of the changes, which Paramount countered by refusing to release the film. It remained out of circulation until a cable airing in a drastically edited form in 1983. A disgusted Fuller left the United States for France, where he would live for the remainder of his life, save for visits to American film festivals. Fuller supported himself largely through acting roles in European features, including "Helsinki Napoli All Night Long" (1987) for Finnish director Mika Kaurismaki, and the occasional stateside film like Larry Cohen¿s offbeat "Return to `Salem¿s Lot" (1987), which cast him as a Holocaust survivor-turned-vampire hunter. Fuller would direct two features in his adopted country, the minor thrillers "Thieves After Dark" (1984) and "Street of No Return" (1989). His final turn in the director¿s chair came with the TV movie "Tinikling ou `La Madonne et le dragonne¿" ("The Day of Reckoning") (Canal +, 1990).
Fuller then settled into his well-deserved status as one of the pioneers of independent filmmaking, with such modern-day acolytes as Martin Scorsese, Jim Jarmusch and Quentin Tarantino paying homage to him in print and in documentaries like "The Typewriter, The Rife and the Movie Camera" (IFC, 1996). In 1994, Fuller and Jarmusch traveled to Brazil with Kaurismaki for "Tigrero: A Film That Was Never Made," a documentary which revisited the jungle locations f