share:
Recent DVDs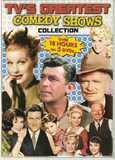 TV's Greatest... Your favorite episodes of TV's Greatest Comedies. Includes: The Andy Griffith... more info $7.95was $9.95 Buy Now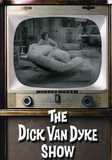 Dick Van Dyke... Pratfall-prone Rob Petrie (Dick Van Dyke) and his plucky wife Laura (Mary Tyler... more info $29.95was $39.99 Buy Now
MEDIA:
WATCH MOVIE CLIPS
|
VIEW TRAILER
|
VIEW PHOTOS
|
WATCH A TCM PROMO
| | | | |
| --- | --- | --- | --- |
| Also Known As: | | Died: | |
| Born: | May 11, 1927 | Cause of Death: | |
| Birth Place: | United Kingdom | Profession: | Cast ... |
RATE AND COMMENT
MILESTONES
:
Carried onstage at 18 months
:
Cast in children's roles in productions such as "Richard III" (playing the little prince) and "Two Little Vagabonds"
:
Went to work with mother in Ireland, eventually returning to England
1941:
By age 14 was not only acting but serving as assistant stage manager of a repertory company (date approximate)
1943:
Began serving in Royal Navy; did some entertaining of his fellow servicemen, but much time spent doing serious work aboard a minesweeper
:
Returned to acting after World War II and worked his way up to the prominent York Repertory company
1952:
Joined London's Whitehall Farce Players, performing in "Reluctant Heroes", "Simple Spymen" and "Dry Rot", among other plays
:
Performed in London production of Shaw's "Misalliance", with Roger Livesey, Alan Webb and Donald Pleasance
1956:
Film debut in "Spin a Dark Web"
1958:
Played the man in the crow's nest who spots the iceberg in "A Night to Remember"; learned at its premier that his father had been a Titanic steerage passenger who had tried to guide passengers to safety
1959:
Met his wife (also an actor) in Rome doing "The Amorous Prawn"
:
Worked on a TV series called "Three Live Wires", meeting its producer Ray Saffian Allen who told him if he came to the states, " . . . I promise you a couple of shots"
1962:
First Hollywood stage performance, "Write Me a Murder"
1963:
American TV debut on "The Danny Thomas Show" (CBS), playing an inept waiter named Alfie
1963:
Acted in John Huston's "The List of Adrian Messenger"
1963:
Portrayed Malcom Merriweather in "Andy's English Valet" episode of "The Andy Griffith Show" (CBS), the first of three appearances for the popular Merriweather character
1964:
Appeared on episodes of "The Dick Van Dyke Show" (CBS), "McHale's Navy" (ABC) and "Twelve O'Clock High" (ABC)
1965:
Performed in three episdoes of "The Farmer's Daughter" (ABC) as three different characters
1966:
Acted in two "Man From U.N.C.L.E." (NBC) missions, one "The Mother Muffin Affair" with Boris Karloff in drag as Mother Muffin
1967:
Played recurring role of the eccentric warlock Dr Bombay on "Bewitched" (ABC); had previously played Osgood Wrightmeyer, a supposed "witchbuster", in a 1966 episode
:
Had recurring role as Colonel Crittenden on "Hogan's Heroes" (CBS)
1972:
Played Dr Watson to Stewart Granger's Sherlock Holmes in TV-movie "The Hound of the Baskervilles" (ABC)
1973:
Portrayed Constable Hooks in the feature "Arnold"
:
Acted, was master of ceremonies, directed and wrote "A Night in an English Music Hall", a recreation of a Victorian Music Hall at Santa Monica's Mayfair Theatre; later distilled portions he had written into a one-man show "Miniature Music Hall", which he performed in a variety of venues
1977:
Appeared in "Herbie Rides Again", starring Don Knotts and Dean Jones
1977:
Provided Chairman's voice in animated feature "The Rescuers"
1978:
Broadway debut as Duchotel in "13 Rue de L'Amour"
1980:
Portrayed Captain Chablat in TV-movie "Gaugin the Savage" (CBS)
1980:
Reteamed with Don Knotts for "The Private Eyes"
1990:
Lent his voice to the sequel "The Rescuers Down Under" (Chairmouse and Doctor)
1997:
Second time on the doomed Titanic, this time as Colonel Archibald Gracie in James Cameron's "Titanic"