share:
Recent DVDs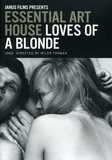 Loves of a... Before becoming an Oscar-winning auteur in America, director Milos Forman burst... more info $12.96was $19.95 Buy Now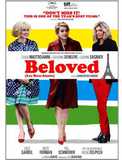 Beloved ... In 1964 Paris, Madeleine (Ludivine Sagnier, Love Songs, Love Crime), a shoe... more info $18.95was $24.98 Buy Now
MEDIA:
WATCH MOVIE CLIPS
|
VIEW TRAILER
|
VIEW PHOTOS
|
WATCH A TCM PROMO
| | | | |
| --- | --- | --- | --- |
| Also Known As: | Tomas Jan | Died: | |
| Born: | February 18, 1932 | Cause of Death: | |
| Birth Place: | | Profession: | Cast ... director actor screenwriter producer assistant director professor |
RATE AND COMMENT
BIOGRAPHY
x office, perhaps a result of the passage of time wherein other films had significantly dealt with the 1960s and the Vietnam experience more effectively. Also during this time, Forman became an American citizen and moved to academia, teaching at Columbia University and eventually becoming co-director of its film program.
Forman followed "Hair" with the period drama "Ragtime" (1981), which marked the long-awaited screen return of veteran actor James Cagney, who was lured out of retirement after two decades by the director. Again collaborating with screenwriter Weller, Forman undertook the daunting task of adapting E. L. Doctorow's sprawling, multi-character novel into a concise narrative with a single protagonist. The director chose to concentrate on a few of the book's storylines, notably that of Coalhouse Walker, Jr. (Howard E. Rollins, Jr.), a proud black musician who faces the choice of humiliation or defiance during America's Gilded Age. While visually stunning and featuring several fine performances, including Cagney's turn as police commissioner, the resulting film was a financial failure. For his next project, the director undertook adapting Peter Shaffer's award-winning play, "Amadeus" (1984). The film played upon one of Forman's favorite themes, generational conflict: an older composer, Antonio Salieri (F. Murray Abraham), being jealous of the youthful upstart, Wolfgang Amadeus Mozart (Tom Hulce). "Amadeus" was another visually stunning, well-acted piece and the American public responded. The seminal film earned eight Oscars, including Best Picture, Best Actor (F. Murray Abraham), Best Screenplay (Shaffer) and a second Best Director Award for Forman.
After a five year break, during which time he acted in two films - Mike Nichols' "Heartburn" (1986) and Henry Jaglom's "New Year's Day" (1989) - Forman returned to direct the third adaptation of Choderlos de Laclos' epistolary novel, Les Liaisons Dangereuses, "Valmont" (1989). Forman had first become interested in the material while an undergraduate studying with Milan Kundera. Despite a competing project, "Dangerous Liaisons" (1988), Stephen Frears' more famous adaptation, the director nonetheless pushed on. Casting more youthful actors - Annette Bening, Colin Firth, Meg Tilly - Forman helmed a less pungent version of the story that many immediately forgot. In fact, audiences instead embraced Frears' acerbic take and high powered cast, which included Glenn Close, John Malkovich and Michelle Pfeiffer. Returning to a state of semi-retirement, Forman became a published author, releasing his memoirs, "Turnaround: The Autobiography of Milos Forman in 1993. Meanwhile, much of his time during this period was dedicated to his duties at Columbia University while trying to develop an eventually unproduced film, "Hell Camp," based on his own original screenplay.
Forman finally returned to feature directing with "The People vs. Larry Flynt" (1996), a funny, decadent and human look at famed pornographer and First Amendment champion Larry Flynt (Woody Harrelson). Tracing Flynt's life from his days as a strip club owner to the publisher of Hustler magazine, Forman once again focused on themes of an unruly individual battling a repressive society; the latter of which was represented by anti-pornography crusaders Charles Keating (James Cromwell) and Jerry Falwell (Richard Paul). The film received the best critical reviews for Forman since "Amadeus," while the director earned his third Academy Award nomination for Best Director. Staying within the biography genre, Forman directed "Man on the Moon" (1999), a straight-forward look at bizarre comedian Andy Kaufman (Jim Carrey), whose performances bled over into real life, often leaving close friends and family confused as to whether or not he was in character - even up to and after his death from cancer in 1984. After receiving mixed reviews, the film suffered a loss at the box office. After spending an inordinately long amount of time away from the camera, Forman directed "Goya's Ghosts" (2007), a historical drama that focused on the life and times of Spanish painter, Francisco Goya (Stellan Skarsgard), a frequent target of the Inquisition in the form of Brother Lorenzo (Javier Bardem), who becomes infatuated with Goya's beautiful teenager muse (Natalie Portman).took the country. At the time, Forman was in Paris, while his second wife, Vera Kresadlova, a popular singer and actress, as well as his twin sons, were still in Czechoslovakia. With Forman facing the threat of his livelihood being denied, he separated from his wife and family, moving to Greenwich Village in New York City. He applied for a green card to work as a director, but Immigration services initially refused on the grounds that the Directors Guild of America could not guarantee work. But with the lobbying help of such luminary directors as Mike Nichols and Sidney Lumet, the Directors Guild changed course while Immigration declared that he was allowed to work in the United States. His first American film was "Taking Off" (1971), a critical, but not commercial success that once again ruminated on the generation gap theme. In this dramatic comedy, two straight-laced parent (Lynn Carlin and Buck Henry) traverse the hippified East Village in search of their runaway daughter (Linnea Heacock), only to find themselves lured into the Bohemian lifestyle in an attempt to recapture their youth. Once again, he earned considerable international acclaim, including the Jury Prize at the 1971 Cannes Film Festival.
After joining several other international directors to helm a segment of "Visions of Eight" (1973), a non-linear look at the 1972 Olympic Games in Munich, he directed "One Flew Over the Cuckoo's Nest" (1975), an exploration of the irrepressible human spirit in the face of a repressive society that forces individuals to conform. Based on Ken Kesey's counter-culture novel, the subversive drama starred Jack Nicholson as Randle P. McMurphy, a convict with a history of violence who fakes his way into a mental institution in order to spend the rest of his prison term on easy street. But he gets more than he bargains for by running afoul of Nurse Ratched (Louise Fletcher), the hospital's authoritative chief nurse who seeks to quell McMurphy's increasingly wayward behavior, which includes staging an escape to go on a boat ride and a disastrous night of booze and hookers that leads to the suicide of a stuttering, sexually repressed young man (Brad Dourif). Both a critical and box office hit, "Cuckoo's Nest" accomplished that rarest of feats when it became only the second film in history to sweep the top five Academy Awards, earning Best Picture, Best Director, Best Actor (Nicholson), Best Actress (Fletcher) and Best Adapted Screenplay (Bo Goldman and Lawrence Hauben).
Switching gears after his Oscar triumph, Forman explored the musical genre in "Hair" (1979), adapting the quintessential anti-establishment stage show which had first captured his imagination upon his arrival to America in the late 1960s. Though he wanted to direct "Hair" at that time, the rights to the material were unavailable. By the time the film was made, however, it had become a period piece, while the loose, revue-like structure posed problems. Working with screenwriter Michael Weller, Forman reinterpreted the material, fashioning yet another tale of young people seeking something more than the conventions dealt to them by society. The tribal aspects of the hippie lifestyle provided a familial context against which the main action played out. Forman staged several brilliant set pieces, particularly the "be-in" in Central Park and Cheryl Barnes' heartbreaking solo "Easy to Be Hard." Abetted by the exquisite camerawork of Miroslav Ondricek and Twyla Tharp's energetic choreography, "Hair" remained one of the best screen adaptations of a stage musical. But despite strong reviews, the film was a failure at the bo