share:
Recent DVDs
Loose Ankles /... Comedy sails merrily along on a sea of bathtub gin with two Prohibition-era... more info $14.95was $17.99 Buy Now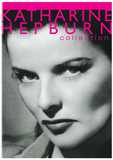 Katharine... The beloved screen icon shows off her trademark brains and beauty in the 6-disc... more info $44.95was $59.98 Buy Now
MEDIA:
WATCH MOVIE CLIPS
|
VIEW TRAILER
|
VIEW PHOTOS
|
WATCH A TCM PROMO
| | | | |
| --- | --- | --- | --- |
| Also Known As: | | Died: | May 7, 2000 |
| Born: | December 9, 1909 | Cause of Death: | Parkinson's disease |
| Birth Place: | New York City, New York, USA | Profession: | Cast ... |
RATE AND COMMENT
MILESTONES
:
Lived in Paris with mother after her divorce from Douglas Fairbanks
1923:
Film acting debut in the silent "Stephen Steps Out"
1925:
Portrayed the suitor to Lois Moran's Laurel in the silent version of "Stella Dallas", starring Belle Bennett and Ronald Colman
1927:
Made stage debut in John Van Druten's "Young Woodley" in Los Angeles and on tour in San Francisco
1928:
Wrote titles for "The Gaucho", starring his father
1928:
Practically upstaged the great Greta Garbo in "A Woman of Affairs" with his off-beat riveting performance as her alcoholic brother; most felt he did upstage leading man John Gilbert
1928:
Debut in talking pictures, "The Barker"
1929:
Appeared in "Our Modern Maidens" with then-wife Joan Crawford
1930:
Acted in Howard Hawks' "Dawn Patrol"
1933:
Portrayed Joseph Sheridan in "Morning Glory", a picture dominated by Katherine Hepburn in her first Oscar-winning role
1934:
Went to Britain to play the Tsar opposite Elizabeth Bergner in "Catherine the Great"; remained in England for close to three years, making five more movies before returning to Hollywood
1934:
London stage debut, "Moonlight Is Silver"
1935:
Formed own production company
1935:
Debut as film producer, "The Amateur Gentleman"; also starred
1937:
Gave thrilling performance as attractive blackguard Rupert von Hentzau in "The Prisoner of Zenda"; first US movie since 1934; film reteamed him with Ronald Colman
1938:
Starred opposite Irene Dunne in delighful screwball musical comedy "Joy of Living"
1939:
Played one of the three soldier-comrades (along with Cary Grant and Victor McLaglen) in George Stevens' "Gunga Din"
1939:
Helped organize British War Relief and was national chairman of CARE
1939:
Headed and was personally reponsible for Douglas Voluntary Hopitals in Great Britain
1940:
Had starring role in the uneven jungle adventure "Green Hell", helmed by James Whale
:
Appointed Presidential Envoy for Special Mission to South America by Franklin D Roosevelt
1941:
Dashingly swashbuckled his way through dual role as "The Corsican Brothers"
:
Served in WWII as Lieutenant Commander in US Navy; saw active duty aboard destroyer and mine sweeper (1941-1942); served as operations officer for Special Operations, US Amphibious Forces, Atlantic Fleet (1942-1944)
:
Served as National Chairman of CARE and Share-through CARE committees
1947:
Perhaps showed his athletic prowess to best advantage in Max Ophuls' "The Exile"; also produced and scripted from Cosmo Hamilton's novel "His Majesty the King"
1949:
Produced, starred and co-wrote screenplay for "The Fighting O'Flynn"
1951:
Retired temporarily from acting after "Mr. Drake's Duck"
1951:
Formed The Dougfair Corporation
:
Hosted and produced British-filmed TV anthology series, "Douglas Fairbanks Jr. Presents"; also acted in some of the episodes (aired in syndication in the USA under the title "Douglas Fairbanks Jr. Presents The Rheingold Theater")
1958:
Produced the feature "Chase a Crooked Shadow", directed by Michael Anderson
1966:
Played Ambassador Otis in a musical version of Oscar Wilde's "The Canterville Ghost" (adapted by Sheldon Harnick and Jerry Bock); aired on "ABC Stage '67"
1967:
Made rare big screen appearance in Tony Richardson's drama fantasy short "Red and Blue", acting with the director's then-wife Vanessa Redgrave; last film for 14 years
:
Starred as Henry Higgins in national tour of "My Fair Lady"
1971:
Served as Naval member of the US military delegation to SEATO conference in London
1972:
TV-movie debut as a wealthy bachelor targeted by a con woman (Rosalind Russell in her final screen role) in "The Crooked Hearts" (ABC)
1981:
Made one-shot return to feature acting alongside Fred Astaire, John Houseman and Melvyn Douglas in "Ghost Story"; last film appearance as a fictional character
1981:
Hosted and narrated the syndicated series "The Amazing Years of Cinema"
1985:
Was one of the interviewees for "George Stevens: A Filmmaker's Journey", a feature documentary directed by George Stevens Jr
1985:
Began hosting "The Compleat Gilbert & Sullivan" (PBS)
1986:
Played Eli Camperdown in syndicated miniseries, "Arthur Hailey's 'Strong Medicine'"
1988:
Was interviewee for the feature documentary "Going Hollywood: The War Years"
1989:
Had final acting role in "Auntie Sue", an episode of "B.L. Stryker" (ABC)
1995:
Appeared as an interview subject in the Oscar-nominated documentary "The Battle Over Citizen Kane" (later aired on PBS in 1996)
:
Made frequent appearances as an interview subject on TV documentaries spotlighting such talents as Cole Porter, Loretta Young and Vivian Leigh, and others about WWII