share:
Recent DVDs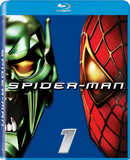 Spider-Man... The web-spinning superhero has a mission to save New York from his nemesis, the... more info $10.95was $14.99 Buy Now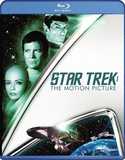 Star Trek I:... See the original theatrical version of the film as it was initially released in... more info $10.47was $14.99 Buy Now
MEDIA:
WATCH MOVIE CLIPS
|
VIEW TRAILER
|
VIEW PHOTOS
|
WATCH A TCM PROMO
| | | | |
| --- | --- | --- | --- |
| Also Known As: | John C Dykstra | Died: | |
| Born: | June 3, 1947 | Cause of Death: | |
| Birth Place: | Long Beach, California, USA | Profession: | Visual Effects ... producer special effects supervisor inventor director of photography special effects designer industrial designer special effects cameraman |
RATE AND COMMENT
BIOGRAPHY
cousin. But the time and budget constraints of a weekly series started to show through. Dykstra became disappointed when the show's producers started to overuse his effects as stock shots, running them so many times over that even young viewers took derisive notice. After a slide in the ratings, and lawsuits between 20th Century Fox, Lucas and Universal over the similarities of their works, "Battlestar" was cancelled after its first season.
Dykstra remained busy, however, thanks to renewed interest in science fiction and fantasy. After an original deal to do effects on the film "Altered States" fell through, Dykstra was called by Trumbull, who had been hired to help complete the effects on "Star Trek: The Motion Picture" (1979). Among other things, Dykstra and his company contributed the opening attack sequence on a trio of three Klingon cruisers flying in formation, complete with an overhead shot functioning almost as inverted version of his Star Destroyer sequence. Over the next several years, Dykstra's Apogee provided a lightning storm and a pesky gopher to "Caddyshack" (1980), created a spectacular outerspace docking maneuver between two space shuttles for director Tobe Hooper's sci-fi vampire film "Lifeforce" (1985), put a retro spin on Hooper's remake of the 1950s cult classic "Invaders from Mars," (1986) and even spoofed themselves in the Mel Brooks parody, "Spaceballs" (1987), replacing traditional spaceships with an intergalactic Winnebago.
Aside from a steady stream of projects and commercials, Dykstra himself continued to innovate, perfecting the "reverse bluescreen" process for Clint Eastwood's military thriller "Firefox." Once again, Dykstra found himself at the forefront of technological innovation. While traditional bluescreen involved placing a person or model against a solid blue background, enabling a post-production process to replace the blue field with a separate image, Dykstra covered the object in blue material - in this case, a top secret Russian fighter jet - to better enable composition. The reverse bluescreen had astounding results: the fighter jet was projected onto a background previously avoided because of less-than-forgiving photographic errors and imperfections that resulted - namely the obvious outline of the object against the background. So instead of being limited to the darkness of space, Dykstra's innovation allowed a seamless projection onto a light blue sky or snowy mountain. Despite the advance in technology, the film itself suffered modest box office returns. Meanwhile, Dykstra was also heavily involved in a video game tie-in to the movie.
For the next few years, Dykstra provided visual effects for commercials and television movies, such as the Shirley MacLaine memoir "Out on a Limb" (ABC, 1987) and "Amerika," (ABC, 1987), for which he created a sequence where Washington D.C. is bombed by Soviet missiles. Then after "My Stepmother is an Alien" (1988) and "Child's Play" (1990), Dykstra shut down Apogee in 1992. By that time, much of the mechanical and electronic innovations that Dykstra created were becoming obsolete, thanks to the advent of computer generated imagery. Audiences got their first taste of CGI in the early 1990s - artists were able to create nearly any object they wanted on screen and make it move however they liked. Despite his mechanical background, Dykstra embraced computer technology - even the Dykstraflex camera would not have been possible without a computer controlling its movements. He went on to supervise the heavy digital effects for "Batman Forever" and "Batman & Robin," (1997), two films that - while critically and popularly dismissed - nonetheless provided eye-popping visuals.
Dykstra moved even further into the world of CGI with his work on "Stuart Little," succeeding at what many had tried but few achieved: an entirely computer-generated character - in this case a cute white mouse voiced by Michael J. Fox - who believably interacted with human actors and won audiences over. Dykstra soon had a chance to provide work for the comic book-based action movie, "Spider-Man," collaborating with director Sam Raimi, whose low-budget background and artistic leanings drove him toward live action stunts. But Raimi soon that Spider-Man and his strange powers defied the laws of physics, as wells as the imagination - stuntmen (or Cirque de Soliel performers, who were reportedly considered) could not possibly swing from thin strands of webbing, change direction and maintain maneuverability as much as the wall-crawler required. So it fell to Dykstra and his crew to create the superhero almost entirely on a computer, first scanning in actor Tobey Maguire, who thankfully was fully masked to make the task somewhat easier.
But while Spider-Man was often wholly digital, the effects artists needed to place him in a real-life, modern-day Manhattan. No matter how fantastical Spider-Man's movements were, everything needed to take place in the confines of a real city. It was decided to give audiences the feeling of swinging through Manhattan right alongside Spider-Man, as if he had his own web-slinging cameraman right behind him. Background, or "plate" photographers, filmed extensive footage of the city, as well as Los Angeles, and set about the arduous task of texture-mapping images of real buildings onto digital models that existed only in the computer, through which a virtual camera could move about. Executives at times were unable to determine which Spidey was real and which was digital. Once the finished product was released, vocal fans griped that the title character occasionally looked more like a cartoon than a living breathing man. But the finished film connected to audiences like no other superhero film before or since, setting opening day box office records, grossing hundreds of millions of dollars worldwide and spawning two sequels. Dykstra earned another Academy Award nomination for his work on the first installment, and won his second Oscar for Best Visual Effects with its follow-up, "Spider-Man 2" (2004).
Feeling that he had accomplished all he could with the series, Dykstra chose to step away from the third installment of the Spider-Man franchise - a smart move in hindsight, because of the critical drubbing the filmmakers received. After stepping in to create the visual effects for the anti-super hero actioner, "Hancock" (2008), Dykstra took his first seat in the director's chair with "The Tortoise and the Hippo," a family film inspired by a true account of a baby hippo and a 100-year-old tortoise who cohabitated in a Kenyan sanctuary following a devastating tsunami. The film was to feature a combination of live action and CGI.rk in effects and filmmaking of their own. Once the ball was rolling, the talented crew turned out breathtaking effects that stood out by leaps and bounds from anything that had come before. Dykstra would eventually go on to win two Academy Awards, one for Best Visual Effects, the other for Technical Achievement in creating the Electronic Motion Control System used in the visual effects photography. In an ironic twist, Dykstra won his Oscar over mentor Doug Trumbull, who was nominated that same year for "Close Encounters of the Third Kind" (1977).
Despite their success together, Dykstra and Lucas parted ways after "Star Wars" was completed. Dykstra moved on to found his own company, Apogee Productions, which had its first job on the television series, "Battlestar Galactica" (ABC, 1978-79), where he also served as a producer. Unlike its reincarnation decades later, the original series - while conceived years before - appeared unabashed in its attempts to capitalize on the success of "Star Wars," especially in regard to the effects and designs by Dykstra. Building on an already established learning curve, Dykstra and crew were able to turn out shots never before seen on television, some which even rivaled their big screen