share:
Recent DVDs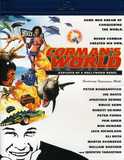 Corman's... CORMANS WORLD: EXPLOITS OF a HOLLYWOOD REBEL is a tantalizing and star-studded... more info $9.95was $14.99 Buy Now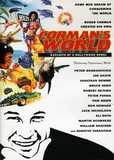 Corman's... CORMANS WORLD: EXPLOITS OF a HOLLYWOOD REBEL is a tantalizing and star-studded... more info $7.95was $9.98 Buy Now
MEDIA:
WATCH MOVIE CLIPS
|
VIEW TRAILER
|
VIEW PHOTOS
|
WATCH A TCM PROMO
| | | | |
| --- | --- | --- | --- |
| Also Known As: | | Died: | October 29, 2010 |
| Born: | May 25, 1963 | Cause of Death: | accidental overdose |
| Birth Place: | St. Louis, Missouri, USA | Profession: | Director ... director screenwriter producer documentarian |
RATE AND COMMENT
BIOGRAPHY
as managed by Warhol, and by Dylan, who threatened to sue the film for insinuating that his relationship with Sedgwick contributed to her death. The project was beset by numerous delays, which required Hickenlooper to shoot additional scenes before its release in December 2006, which netted mostly negative reviews. Hickenlooper kept a low profile for the next few years, though a collaborative project with a wide and storied list of talent, ranging from Woody Allen to Zach Braff, called "Speechless" (2008) featured comic vignettes in support of the 2008 Writers Guild of America strike. The following year, he made "â¿¿Hickâ¿¿ Town," a documentary on his cousin, John Hickenlooper, whose progressive term as mayor of Denver, CO earned him a place in Time magazineâ¿¿s list of the top five mayors in America.
In 2010, Hickenlooper made "Casino Jack," a docudrama about the influential Washington lobbyist, Jack Abramoff, whose involvement in a massive corruption scandal besmirched the careers of Ohio congressman Bob Ney and several high-ranking White House officials. The film, starring Kevin Spacey as Abramoff, would be Hickenlooper⿿s last. On Oct. 30, 2010, Hickenlooper was found dead from an apparent heart attack. He was widely eulogized by friends and admirers from all walks of the film industry, including his final star, Kevin Spacey who released to Deadline.com a heartfelt, shell-shocked condolence, saying "It is with great sadness that I have to even think about writing about George in this way⿦He was a joy to be around. His sensibility and outlook served his everyday...I'm shocked and can't really get it around my head that I won't be spending the next three months in his company. That "Casino Jack" turned out to be his last; the pride I feel in it ⿿ in his direction, his ideas and the final results ⿿ has soared."ise, who later went on to direct "Beauty and the Beast" (1991) and "The Hunchback of Notre Dame" (1996) for Walt Disney Pictures. Hickenlooper fell in with a group of like-minded film fanatics while a student at St. Louis University High. Known informally as "The Splicers," the group included writer-director James Gunn of "Slither" (2006) fame, who later counted Hickenlooper as a mentor. Hickenlooper directed a number of politically charged short films, some of which later aired as part of a regional moviemaker showcase on local public television. After graduation, he went to Yale University, where he earned a degree in film studies before heading west to try his hand in Hollywood.
There, he interned for legendary independent producer Roger Corman while working on his first professional film project. The result was "Art, Acting and the Suicide Chair: Dennis Hopper" (1988), a short documentary on the high-intensity actor and director. He then penned 1991â¿¿s "Reel Conversations," a collection of interviews with top film critics like Roger Ebert and Andrew Sarris, as well as such notoriously independent-minded film directors like John Carpenter, Ken Russell, David Lynch and John Sayles. That same year, Hickenlooper paired with fellow documentarian Fax Bahr to assemble a vast amount of footage shot by Eleanor Coppola while her husband, Francis Ford Coppola, attempted to bring "Apocalypse Now" (1978) to completion. The finished documentary, "Hearts of Darkness: A Filmmakerâ¿¿s Apocalypse" (1991), combined Eleanor Coppolaâ¿¿s footage with new interviews with the filmâ¿¿s cast and crew to present a portrait of an epic gone totally and absurdly awry, including the near-death of its star, Martin Sheen, as well as logistical nightmares beyond the scope of normal comprehension, and Francis Ford Coppolaâ¿¿s singular determination to finish the film at the cost of his career and, quite possibly, his life. "Hearts of Darkness" won two Emmys and the Best Documentary Award from the National Board of Review, which helped to establish Hickenlooper as a talent on the rise.
He followed the success of "Darkness" with "Picture This: The Times of Peter Bogdanovich in Archer City, Texas" (1991), which examined the personal travails of the controversial director as he made "The Last Picture Show" (1971) while documenting the making of its sequel, "Texasville" (1990). He then segued into dramatic motion pictures, first with the offbeat "Ghost Brigade" (1993), a supernatural thriller set during the Civil War about a voodoo spirit that possesses the corpses of Union and Confederate dead alike, forcing the opposing sides to unite in order to stop the evil. It received little press, but his follow-up, a short called "Some Call It a Sling Blade" (1994), attracted considerable critical acclaim. Essentially a two-person drama, it starred Billy Bob Thornton â¿¿ who also wrote its script â¿¿ as a mentally handicapped resident at an asylum who recounts in halting tones the murder he committed that led to his incarceration. Molly Ringwald co-starred as the reporter who interviewed Thorntonâ¿¿s character in order to prove her point that the criminally insane should not be released from prison. A hit on the festival circuit, the film was later expanded to feature length by Thornton as 1994â¿¿s "Sling Blade," which won an Oscar for its screenplay and made Thornton an unlikely star.
Hickenlooper toiled in relative obscurity for the next few years, directing unremarkable TV efforts as well as one underrated thriller, "Persons Unknown" (1996), with Joe Mantegna as a security expert who trails a former one-night stand (Kelly Lynch), only to fall in love with her and become embroiled in her burglary ring. In 1997, he directed a semi-autobiographical feature, "Dogtown," about a young filmmaker who returns to his Midwestern hometown, only to discover that little had changed among its eccentric inhabitants. The film was largely noted as the last screen appearance of Harold Russell, the disabled WWII veteran who won an Oscar for "The Best Years of Our Lives" (1947). In 1999, Hickenlooper attracted the attention of the world film press by directing "The Big Brass Ring," a political drama based on an unfinished script by Orson Welles. The drama, which eventually aired on Showtime, starred William Hurt as a visionary political outsider whose designs on the White House are hampered by his mentor (Nigel Hawthorne) and a reporter (Irene Jacob) who threatened to bring his troubled past into the light. The groundswell of attention that surrounded the film during pre-production was largely quelled by the final product itself, which was described as second-rate Welles mixed with input from his companion, Oja Kodar.
Hickenlooper rebounded in 2003 with "The Man from Elysian Fields," a rueful drama about a writer (Andy Garcia) whose personal and literary failings force him to take up work as an escort for wealthy women. He eventually becomes involved with the wife (Olivia Williams) of a major author (James Coburn), whose illness has forced him to pay for his wifeâ¿¿s physical needs. Though not a box office hit, the film received a majority of critical approvals, most notably for Rolling Stones frontman Mick Jaggerâ¿¿s performance as the head of the escort service, and fellow rocker Michael Des Barres as a veteran escort. Hickenlooper followed this with "Mayor of the Sunset Strip" (2003), a downbeat look at influential Los Angeles DJ Rodney Bingenheimer, whose unerring ability to discover and befriend up and coming musical talent was matched only by the emptiness of his life outside of the radio station. A host of major musical talent â¿¿ from Brian Wilson and Neil Young to Gwen Stefani and Courtney Love â¿¿ paid tribute to Bingenheimer, yet very few in the film appeared to know much about the man himself.
In 2006, Hickenlooper became entangled in the torturous production of "Factory Girl," a biopic of doomed starlet Edie Sedgwick and her relationships with artist Andy Warhol and singer Bob Dylan. The picture ran into trouble almost immediately, with condemnations from singer Lou Reed, whose Velvet Underground w