share:
Recent DVDs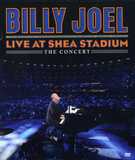 Live at Shea... SUPER JEWEL BOX. Every iconic venue deserves an encore. At Shea Stadium, it was... more info $11.95was $13.98 Buy Now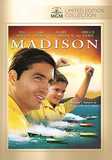 Madison ... The Miss Madison may have seen better days, but she's about to go out in a blaze... more info $11.45was $19.98 Buy Now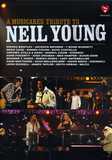 A MusiCares... Features Crosby Stills & Nash, Elton John, Norah Jones, Lady Antebellum, Dave... more info $13.95was $14.98 Buy Now
MEDIA:
WATCH MOVIE CLIPS
|
VIEW TRAILER
|
VIEW PHOTOS
|
WATCH A TCM PROMO
| | | | |
| --- | --- | --- | --- |
| Also Known As: | Johnny Cougar,John Cougar Mellencamp | Died: | |
| Born: | October 7, 1951 | Cause of Death: | |
| Birth Place: | Seymour, Indiana, USA | Profession: | Music ... |
RATE AND COMMENT
BIOGRAPHY
Legendary rocker John Mellencamp earned legions of fans and the admiration of critics for delivering patriotic and soul-stirring messages through his music. The gruff-voiced, denim-clad hitmaker sang about the nostalgia of youth, the complexities of love and loss, and the American dream, as exemplified by songs such as "Hurts So Good" and "Jack & Diane" from his 1982 breakout album, American Fool. A modern day renaissance man, Mellencamp was also an accomplished artist and acclaimed filmmaker who delivered a brilliant debut - as the director and star - in the musical drama feature, "Falling From Grace" (1992). Together with fellow musical icons Willie Nelson and Neil Young, Mellencamp co-founded Farm Aid, a benefit concert and organization in support of America's farmers, which demonstrated his success and influence not only as a recording artist, but also a fervent and vocal humanitarian.
John Mellencamp was born Oct. 7, 1951 in Seymour, IN, with a form of spina bifida that required surgery and lengthy hospitalization. The future star fell in love with music at an early age, performing in local bars and fronting the band Crepe Soul by the time he was 14. At 18, Mellencamp eloped with his girlfriend Priscilla, who gave birth to their child just six months after their high school graduation. He experimented with drugs and alcohol while attending Vincennes University in Indiana, but he went clean before graduating college in 1974. Two years later, Mellencamp released his debut album, The Chestnut Street Incident under the stage name Johnny Cougar, given to him by his manager who thought his real last name was not marketable enough. The album consisted of cover songs, from Roy Orbison's "Oh, Pretty Woman" (1964) to Elvis Presley's "Jailhouse Rock" (1957), as well as a few original Mellencamp compositions. He made his Top 40 chart debut in 1979 with "I Need a Lover" from the album A Biography (1978). The song was also a hit for Pat Benatar, who recorded a cover of the song in 1980.
After releasing a few more albums, Mellencamp rolled out his breakout album, American Fool in 1982, which yielded the monster No. 1 hit, "Jack & Diane." Inspired by the 1961 film "Splendor in the Grass" starring Natalie Wood and Warren Beatty, the song spent four weeks at the top of the Billboard Hot 100 chart and was named one of the Songs of the Century by the Recording Industry Association of America. American Fool also included the up-tempo rock anthem "Hurts So Good," which spent 16 weeks in the Top 10 of the Billboard Hot 100, the longest time for any song released in the 1980s and won a Grammy Award for Best Male Rock Vocal Performance. His mainstream success allowed the singer to add his real surname to his stage name. Uh-Huh (1983), his first album as John Cougar Mellencamp, reached the Billboard Top 10 in large thanks to the hit tracks "Pink Houses" and "Crumblin' Down." Mellencamp's music, characterized by its all-American lyrics and down home rock sound, dominated the airwaves throughout the 1980s. The accompanying music videos often featured the denim-clad singer with a guitar in hand, stunning rural landscapes, and patriotic themes. He released more hits during this decade, including "R.O.C.K. in the U.S.A. (A Salute to '60s Rock)" and "Small Town," both from the 1985 album, Scarecrow.
The plight of rural America, specifically low-earning farmers and their families, inspired Mellencamp to team up with fellow rockers Willie Nelson and Neil Young, and organize the first Farm Aid benefit concert. Held on Sept. 22, 1985 in Champaign, IL, the history-making event featured performances from its organizers, as well as legendary acts Bob Dylan, Carole King, and dozens others. By establishing the Farm Aid organization, Mellencamp and his co-founders helped to pass the Agricultural Credit Act of 1987, which saved family-owned farms from foreclosure. The annual Farm Aid concert celebrated its 25th anniversary in October 2010, and included mainstream headliners Dave Matthews and Norah Jones. A staunch supporter of the armed forces and veterans, Mellencamp spoke out against the Iraqi War, publicly criticized President George W. Bush, and often performed for wounded soldiers at the Walter Reed Medical Center in Washington, D.C. In 2008 - the same year he was inducted into the Rock and Roll Hall of Fame - Mellencamp requested Republican presidential candidate Sen. John McCain stop using his song "Pink Houses" during campaign events. Ironically, the rocker performed "Pink Houses" during President Barack Obama's inaugural celebration in 2009, making it clear where he fell on the political spectrum.
Mellencamp dropped Cougar from his stage moniker in the early 1990s and reclaimed his spot in the Top 10 with a cover of Van Morrison's 1971 classic "Wild Night." Mellencamp's version, from the album Dance Naked (1994), featured soulful singer and multi-instrumentalist Meshell Ndegeocello. Their duet reached No. 3 on the Billboard Hot 100 and remained in the Top 40 for several weeks in 1994. That same year, Mellencamp suffered a massive heart attack that forced him to cancel several tour dates. He returned to the music scene in 1996 with Mr. Happy Go Lucky, an experimental rock album that featured "Key West Intermezzo (I Saw You First)," a Top 40 single in the U.S. Aside from music, Mellencamp explored other ventures throughout his career. He was an accomplished artist who published the art book Mellencamp: Paintings and Reflections (1998). The rocker took Hollywood by storm with his directorial and acting debut "Falling From Grace," about a married country music star who settles back into small town life and discovers he still has feelings for his high school sweetheart. Mellencamp was reportedly up for Brad Pitt's role in Ridley Scott's award-winning drama "Thelma and Louise" (1991) but turned it down. The singer's other acting credits included narrating the sport drama "Madison" (2001) and a supporting role in the crime comedy "A Lone Star State of Mind" (2002).
One of Mellencamp's biggest real-life roles was being a family man. He was married three times and had five children. Even though he maintained a relatively low-key private life, Mellencamp made headlines in December 2010 when news broke that he separated from his third wife, former supermodel Elaine Irwin Mellencamp, after 18 years of marriage. It was also revealed that the rocker was reportedly dating actress Meg Ryan. The celebrity pair began making their relationship public in early 2011, being photographed together in Ontario, Canada and New York City. Mellencamp kept touring in support of his music through the 2000s, including his 18th album, Life, Death, Love and Freedom (2008), produced by T-Bone Burnett. He released the career-spanning box set On the Rural Route 7609 in 2010, which contained 54 of the rocker's greatest hits.