share:
Recent DVDs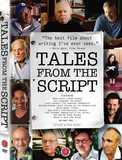 Tales from the... Screenwriters ranging from newcomers to living legends share their triumphs and... more info $18.95was $24.95 Buy Now
Grace of My... Grace of My Heart is a spirited drama spanning over 15 years that chronicles the... more info $11.95was $14.98 Buy Now
MEDIA:
WATCH MOVIE CLIPS
|
VIEW TRAILER
|
VIEW PHOTOS
|
WATCH A TCM PROMO
| | | | |
| --- | --- | --- | --- |
| Also Known As: | | Died: | |
| Born: | November 16, 1954 | Cause of Death: | |
| Birth Place: | Ashland, Kentucky, USA | Profession: | Director ... director screenwriter barmaid waitress |
RATE AND COMMENT
BIOGRAPHY
Described by one writer as a cross between a 60s earth mother and a Hell's Angels biker chick, indie filmmaker Allison Anders weathered a rough childhood and young adult life that not only encouraged an escapist penchant for making up characters but also an insider's sympathy for the strong but put-upon women who have peopled her films. Abandoned by her father at age five, sexually abused by a number of different men while growing up and gang-raped at the age of 12, she eventually retreated into a fantasy relationship with "dead Paul" (McCartney), a flight of fancy which helped get her admitted to a mental hospital at 15. Anders, who had written prior to being institutionalized, rediscovered her voice with the help of a poet she met "inside" and learned "to make people who aren't there really stand up and talk." At 17, she dropped out of high school in Los Angeles and ventured back to the rural Kentucky of her birth, moving soon afterwards to London to live with the man who would father her first child.
Upon her return to the USA, Anders finally began to pick up the pieces of her life. Despite not having a high school diploma, she attended junior college and later the UCLA film school, managing to stick to her dreams when a second daughter came along. Enchanted with Wim Wenders' films, the welfare mother so deluged the filmmaker with correspondence that he gave her a job as a production assistant on "Paris, Texas" (1984). Afterwards, with fellow UCLA colleagues Dean Lent (who also worked as a production assistant on "Paris, Texas") and then-lover Kurt Voss, Anders made her feature co-writing and co-directing debut with the cult hit "Border Radio" (1988), a black-and-white 16mm study of the L.A. punk scene, revealing the "artistic" sensibilities of the trio who expressed their difficulties getting the film made in its final credit - "Many Curses on: Those Who Tried To Thwart Us." Anders reteamed with Lent (this time as cinematographer) for her first solo effort, "Gas Food Lodging" (1992), drawing from her own personal life to tell the compelling, multilevel story of a single mother (Brooke Adams) and her two teenage daughters (Fairuza Balk and Ione Skye).
Set in the milieu of a southwestern hardscrabble life, "Gas Food and Lodging" was tour de force filmmaking, its tone of poignant hope amidst disappointment starkly convincing. Like Anders' 1994 follow-up, "Mi Vida Loca/My Crazy Life," which depicted girl gangs in the Echo Park neighborhood of L.A. where she lived, it showcased her ability to capture on camera a genuineness that made audiences feel they were watching real people, not actors. In "Mi Vida Loca," they actually were watching real Latina gang members sprinkled in with the actors (some of whom were Spanish soap opera stars). Anders had won their trust over time ("At first . . . they thought I was a cop") by approaching them without judgment, and in addition to appearing in the film, they worked closely with the director, advising her on script changes and characterizations and serving as consultants on costumes, language, music and location. The strength of both films lies in the emotionally rich portrayals of women battling the odds (i.e., dead-end jobs, vanishing men) to bond with one another, but "Mi Vida Loca," in its attempt to develop too many characters, provided a too frequently shifting point-of-view that worked to undermine the picture's power.
Despite the unwieldy episodic structure, Anders had successfully captured the frustrations, social rituals and violence affecting her "Girlz 'N the Hood." She also got to work out some of her own frustrations by killing-off former love-who-broke-her-heart John Taylor (guitarist of Duran Duran) in the guise of the fictional character El Duran (Taylor, who had actually remained friends with the director, survived to provide the music for "Mi Vida Loca" and headline 1999's "Sugar Town"). When one of her extras/consultants died of a drug overdose shortly after filming wrapped, Anders began caring for the woman's young son (eventually adopting him) and dedicated the film to the deceased, establishing a scholarship fund in her name through a community service group in Echo Park, to which she donated the proceeds from the movie's Los Angeles premiere. Anders next directed the "Strange Brew" episode of the omnibus "Four Rooms" (1995), which starred Madonna as a lesbian witch and Alicia Witt as her love-slave. The embarrassing compilation wasted the talents of all involved (including the directors of the other segments--Quentin Tarantino, Alexandre Rockwell and Robert Rodriguez), with the sole point of interest being "Which one is the worst?"
"Grace of My Heart" (1996), a project teaming her with Martin Scorsese (executive producer) and his then-girlfriend Illeana Douglas (as a Carole King-like songwriter-singer), was Anders' first attempt at a period piece. Set against the backdrop of the pop music world centered around NYC's Brill Building during the 50s and 60s, it featured some pleasant sound-alike songs from the period, plus one showstopper, "God Give Me Strength," which inaugurated the collaboration between Elvis Costello and pop veteran Burt Bacharach. Anders may have compromised this fabulous idea by again trying to cover too much, but the predictable structure of scene-song-scene-song also exacerbated the film's superficiality. Fortunately, the score and a wonderful performance by John Turturro as a Jewish record company owner helped save what must be considered Anders-lite compared to her previous work. "Sugar Time" then reunited her with ex-beaux Voss (as co-director and co-writer) and Taylor making his feature debut in the art-imitating-life role of a rock musician suffering through a mid-life crisis. An amusing, polished look at L.A.'s rock'n'roll subculture, it did not, however, mark a return to the hard-hitting substance of either "Gas Food Lodging" or "Mi Vida Loca."