share:
Recent DVDs
CHiPs '99 ... Attention all units: The lights are flashing, the bikes are roaring and after 15... more info $18.95was $21.99 Buy Now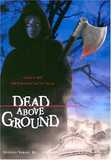 Dead Above... Jeff Lucas is a troubled outcast at Bay City High School who is relentlessly... more info $11.95was $14.98 Buy Now
Belly of the... Directed by Don Michael Paul. Starring Monica Lo, Morris Chestnut, Ja Rule. more info $11.95was $14.98 Buy Now
MEDIA:
WATCH MOVIE CLIPS
|
VIEW TRAILER
|
VIEW PHOTOS
|
WATCH A TCM PROMO
| | | | |
| --- | --- | --- | --- |
| Also Known As: | Stephen Joseph Cannell,Stephen Cannell | Died: | September 30, 2010 |
| Born: | February 5, 1941 | Cause of Death: | Complications from melanoma |
| Birth Place: | Los Angeles, California, USA | Profession: | Producer ... TV series creator producer executive screenwriter TV host actor director novelist gofer for a game show on KTLA interior designer |
RATE AND COMMENT
BIOGRAPHY
For anyone who grew up watching television in the 1970s and 1980s, the name Stephen J. Cannell - not to mention his instantly recognizable company logo - became synonymous with high-octane, crowd-pleasing entertainment. Creator of hits like "The Rockford Files," "The Greatest American Hero," "The A-Team" and "21 Jumpstreet," the extremely prolific Cannell wrote over 450 television episodes and served as creator or executive producer on dozens of shows and thousands of episodes in his particular TV niche. Though most of his over 40-year output was considered less than high brow by some, no one - especially Generation X audiences - could deny that the TV mogul created episodic cultural touchstones for millions who grew up on his particular brand of small screen magic.
Born Feb. 5, 1941 in Los Angeles, Stephen Joseph Cannell was raised in nearby Pasadena. Thanks to a case of undiagnosed dyslexia, he struggled in school - to the point where teachers would throw pencils at his nose, insisting it would help him focus. The troubled teen flunked several grades and barely learned to read. Even so, his favorite subject was English, and Cannell soon knew he wanted to be a writer - going so far as to list "author" as his ambition in the school yearbook. After high school, he attended the University of Oregon, where he earned a degree in journalism. Upon graduation in 1964, he worked days at his father's interior design firm, but devoted his spare time at night to writing stories and television scripts.
A young Cannell sold his first story to "Mission: Impossible" (CBS, 1966-1973) and his first teleplay to "It Takes a Thief," (ABC, 1968-1970), but it was not until producer Jack Webb took notice of his talent, that his star began to rise. In 1968, Webb hired Cannell as head writer and story editor on the hit police show, "Adam 12" (NBC, 1968-1975), and contributed scripts to "Ironside" (NBC, 1967-1975) around the same time. This new burst of confidence gave the young writer the impetus to create his own shows. At age 29, he became one of the youngest executive producers on the Universal lot, working with his mentor, producer Roy Huggins ("Maverick;" "77 Sunset Strip;" "The Fugitive"), for whom he became a top pilot writer. The typical Cannell series quickly emerged: a police, detective or action genre that targeted a lower-middle brow male audience. A number of his heroes, when not partnered by others with similarly eclectic talents, were offbeat; sometimes hardened but usually amiable loners whose cynicism only thinly masked their essential earnestness.
While working on the short-lived series "Toma," (ABC, 1973) Cannell created the character of private eye Jim Rockford, and even though the idea was rejected by the network, he tweaked and reworked the concept, which he sold to NBC as "The Rockford Files" (1974-1980). The show was a monster hit, winning an Emmy and spawning scores of imitators for decades. A witty lead performance by James Garner, an engaging collection of regular and recurring characters, and a casual narrative style which mimicked its hero's involvement with crime each week, "Rockford" was Cannell's most acclaimed and fondly-remembered contribution to TV. The success of "Rockford" jump-started Cannell's career, and it took off like a rocket. He created several series in quick succession, with most firmly rooted in the detective format he knew best - including "Baretta," (ABC, 1975-1978) with Robert Blake and "City of Angels" (NBC, 1976), as well as the series adaptation of the feature film "Baa Baa Black Sheep" (NBC, 1976-78).
In 1979, Cannell left Universal Television to open his own company, Stephen J. Cannell Productions, where he would step up his already impressive slate of productions into the new decade. As befitting his style of cantankerous, old-fashioned gumshoes who are all but out of step with the modern world, Cannell - who did not use a computer - fashioned one of the most recognizable company logos that closed each episode: Cannell, himself, ripping a completed page from a typewriter as it flutters toward the screen. The company's first offering was an early buddy cop show, "Tenspeed and Brown Shoe" (ABC, 1980). Although the show lasted only one season, it helped propel series lead Jeff Goldblum to later stardom. Two years after its formation, the new company was buoyed by the success of its first major hit - "The Greatest American Hero" (NBC, 1981-83), starring William Katt as an unlikely and unwilling superhero, and Robert Culp as the FBI agent who keeps an eye on him. As Cannell's first foray into the superhero genre, "Greatest" was equal parts comedic and dark. The show lasted just three seasons but sparked a longtime cult following, as well as leaving a small but memorable musical legacy with its hit theme song, "Believe It or Not," performed by Joey Scarbury and written by composer and long-time Cannell collaborator, Mike Post. Sadly, the success of "Hero" was marred by the sudden death of Cannell's 15-year-old son, Derek, who was killed when a sand fort he was building collapsed on him.
On a role with his new production firm, Cannell followed "Greatest American Hero" with an even bigger hit - "The A-Team" (NBC, 1983-87). In part a showcase for the bulldog that was Mr. T, the show - while hardly a critical hit - did well in the ratings, especially among younger viewers. The show followed the explosive goings-on of a fictional group of ex-United States Army Special Forces on the run from the military, while working as soldiers of fortune. Despite being thought of as mercenaries, the A-Team almost always acted on the side of the good guys by helping the oppressed. The similarly themed "Riptide" (NBC, 1984-86) followed, as well as other high-concept investigator shows such as the very popular "Hunter" (NBC, 1984-1991) starring former football legend Fred Dryer, "Hardcastle and McCormick," (ABC, 1983-86), "Stingray" (NBC, 1986-87) and "Wiseguy" (CBS, 1987-90), which he co-created with Frank Lupo.
Continuing his hot streak, Cannell's took his demo a bit younger with his cult hit "21 Jump Street" (Fox, 1987-1991). With its decidedly hip feel - due in large part to the casting of its lead, a young actor named Johnny Depp - the show followed a group of cops going undercover at a high school. The program was a perfect fit for then fledgling fourth network that was Fox at that time. Entering the 1990s, Cannell created a small hit in "The Commish" (ABC, 1991-95) making a star out of character actor Michael Chiklis in the process. However, after "Commish" was cancelled, Cannell sold his company in 1995 for $30 million, choosing instead to shift his focus to novels. He would write 16 of them altogether; many of them featuring the character of Shane Scully, a tough, hardnosed LAPD detective who appeared in nine novels, including The Pallbearers, Cold Hit and Vertical Coffin. Capitalizing on nostalgia for 1970s shows, Cannell revisited his former hits with three new "Rockford Files" CBS TV movies - "A Blessing in Disguise" (1995), "Friends and Foul Play" (1996), and "If it Bleeds it Leads" (1999).
While trying his hand at acting with small guest parts on various projects like "Diagnosis Murder" (CBS, 1993-2001), "CHiPs '99" (TNT, 1998) and "Threshold" (Syfy, 2007), Cannell went back to the well for made-for-television movies like "Hunter: Return to Justice" (NBC, 2002) and "Hunter: Back in Force" (NBC, 2003). Two decades after the fact, Cannell reunited with Fred Dryer for the short-lived continuation of "Hunter" (NBC, 2003), which also had Stephanie Kramer reprising her role of Dee Dee McCall. But lack of interest from the viewing audience led to the show's early demise after only three aired episodes.
Moving away from television to focus on features for the first time in his long career, Cannell served as a producer on the direct-to-video horror flick "The Tooth Fairy" (2006) and the little-seen coming-of-age drama "The Poker House" (2008). Stepping into blockbuster territory, he was the executive producer and a creative consultant on the big screen treatment of "The A-Team" (2010), which failed to crack the $100 million mark in domestic box office amidst middling reviews. While actively developing a movie version of "21 Jump Street" among other projects - including an recurring role as himself, a poker-playing crony of writer Richard Castle (Nathan Fillion) on "Castle" (ABC, 2009-16) - Cannell succumbed to complications brought on by a battle with melanoma while surrounded by family. He was 69.