share:
Recent DVDs
Mr Warmth: The... A cavalcade of stars line up to pay tribute to American actor/ comedian Don... more info $6.95was $9.95 Buy Now
A Bug's Life ... Journey inside the miniature world of bugs for bigger-than-life fun and... more info $15.95was $19.99 Buy Now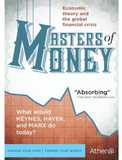 Masters of... Just what happened to the global economy in 2008? Why did the world react the... more info $25.95was $39.99 Buy Now
MEDIA:
WATCH MOVIE CLIPS
|
VIEW TRAILER
|
VIEW PHOTOS
|
WATCH A TCM PROMO
| | | | |
| --- | --- | --- | --- |
| Also Known As: | | Died: | |
| Born: | January 12, 1957 | Cause of Death: | |
| Birth Place: | Hollywood, California, USA | Profession: | Producer ... animator director writer producer model & animation system developer model maker author ride operator at Disneyland |
RATE AND COMMENT
BIOGRAPHY
process can over two years on some projects.) The fish-out-of-water story â¿¿ taken from the common childhood fantasy that monsters hide in closets and lurk in dark corners â¿¿ about a large, blue-haired behemoth named James P. "Sully" Sullivan and his green, one-eyed assistant Mike Wazowski captured audiences of divergent ages â¿¿ typical for a Pixar film thanks to engaging storylines and sophisticated jokes. Lasseter's next producing effort, "Finding Nemo" (2003), became Pixar's most profitable feature to date. About a young clown fish with one fin smaller than the other who's caught by humans and placed inside a fish tank while his paranoid dad swims the entire ocean to find him, "Finding Nemo" became a cultural phenomenon as well as a superb artistic achievement. After taking in close to $340 million at the box office, the film earned an Academy Award for Best Animated Film.
Lasseter's next project as executive producer, "The Incredibles" (2004), about a family of former masked crime fighters brought out of retirement to fight a jilted fan turned to evil, was directed by former Cal Institute classmate Brad Bird. Once again, Lasseter had a bona fide hit on his hands, complete with the usual merchandising tie-ins that elevated profits for the studio. "The Incredibles" also earned numerous critical kudos, as well as several awards, including the Academy Award for Best Animated Film â¿¿ the second for Lasseter as producer. Meanwhile, Disney went through a long and often ugly public battle with longtime CEO Michael Eisner, who finally left the Mouse House in October 2005. Incoming CEO Robert Iger â¿¿ more pragmatic and well-liked than his predecessor â¿¿ immediately went to work hammering out a merger deal with Pixar. Lasseter had spent the previous years in frustrating negotiations with Eisner; discussions in private meetings that were leaked to the public while he was forced to wait months for a counter-proposal. But with Iger, negotiations went much smoother and Lasseter received a deal that assured total creative control â¿¿ a more important criterion than money. Meanwhile, Lasseter went back to directing with "Cars" (2006), about a race car named Lightning McQueen (voiced by Owen Wilson) whose drive for success lands him in a sleepy Route 66 town populated by offbeat characters who help him realize there are more important things to life than trophies and fame.
Lasseter stepped back from directing following the merger with Pixar to serve as the chief creative officer of Walt Disney Animation Studios, where he served primarily as the executive producer of another string of commercial and critical hits. His first feature under his new auspices was "Ratatouille" (2007), an almost universally praised hit about a rat named Remy (Patton Oswalt) who dreams of becoming a gourmet chef at a five-star restaurant. After grossing over $600 million worldwide, "Ratatouille" took home the Academy Award for Best Animated Feature. Following the direct-to-DVD "Tinker Bell" (2008) and the well-received "Bolt" (2008), Lasseter brought "WALL-E" (2008) to the big screen, which told the tale of a lonely scavenger robot (Ben Burtt) who finds new purpose in life after meeting a sleek robot named Eve (Elissa Knight). The film was praised by nearly all critics while becoming another huge box office hit. Lasseter arguably had his greatest success as the executive producer of "Up" (2009), which followed a curmudgeonly balloon salesman (Ed Asner) who realizes his dream of flying his house away to South America, only to discover a stowaway in the form of an overly optimistic Wilderness Explorer (Jordan Naqai). Once again, Lasseter took away Oscar gold with another statue for Best Animated Feature.
Following the lesser success of "The Princess and the Frog" (2009), Lasseter and company made "Tangled" (2010), a contemporary retelling of the German fairy tale Rapunzel that, with its budget of over $260 million, became the most expensive animated feature ever made. But again, the film became both a critical and commercial success that was overshadowed by the continuing tales of Woody (Tom Hanks) and Buzz Lightyear (Tim Allen) in "Toy Story 3" (2010). While most franchises typically die with the second sequel, "Toy Story 3" was widely considered to be the best in the series, thanks to its unique ability to stir strong emotions in audiences through animated characters. With nearly all critics heaping praise and a box office total topping $1 billion worldwide, "Toy Story 3" received five Academy Award nominations, including for Best Animated Feature and for Best Picture. It would take home the Best Animated Film Oscar.of techniques that have made possible the first feature-length computer-animated film." Meanwhile, Jobs negotiated a better deal for Pixar â¿¿ what worked out to be a 50/50 split â¿¿ while the new animation studio geared up for what became an unprecedented string of hits.
Lasseter went about creating Pixar's next big movie, "A Bug's Life" (1998), a modern take on Aesop's fable, "The Ant and the Grasshopper," about a inept worker ant (voiced by David Foley) who runs afoul with his colony after ruining their hard-earned food supply. Meanwhile, a group of nasty grasshoppers headed by a devious leader (voiced by Kevin Spacey) force the ostracized ant to replenish the food supply before they return or else. As usual, Lasseter relied on computer generated technology to create his animated characters and world, though this time he also made the film in widescreen Cinemascope â¿¿ only the fourth animated feature to ever have been shot in the format. Because "A Bug's Life" existed exclusively in the outside world â¿¿ as opposed to the closed-in world of "Toy Story" â¿¿ Lasseter knew that it was going to be a challenge recreating the organic shapes of nature as opposed to the easier geometric shapes of indoors. It took four years and 200 people to make the film, but Lasseter's efforts paid off. "A Bug's Life" took in over $160 million in box office receipts and earned several award nominations, including the 1998 Best Animated Film award from the Los Angeles Critics Association.
Though a grown adult in charge of a fast-growing studio that was on the verge of supplanting mainstay Disney as the industry's go-to for animated features, Lasseter had always encouraged a carefree, almost childlike atmosphere in the workplace â¿¿ his penchant for jeans, sneakers and Hawaiian shirts on the job were the clearest indications of his playful nature. While he has encouraged employees to play ping-pong or take a dip in the pool during working hours, Lasseter himself has littered his office with collector toys. It was during a visit by his children â¿¿ who, much to his dismay, ransacked his collection â¿¿ that he came up with the idea for "Toy Story 2" (1999). About a collector who kidnaps Woody (Tom Hanks) and Buzz Lightyear (Tim Allen) when their owner, Andy (John Morris), g s away to summer camp, "Toy Story 2" was originally slated by distributor Disney for a straight-to-video release, typical treatment for the studio's lesser sequels. Lasseter, however, felt that "Toy Story 2" deserved a theatrical release. After rounding up the original cast at a substantial increase from their original salaries, as well as developing a clever story, Lasseter managed to break the Disney mold and get his sequel into theaters. The result was a film many considered better than the first â¿¿ a rare feat in Hollywood â¿¿ and more box office dollars to boot. "Toy Story 2" also earned a 1999 Golden Globe Award for Best Film - Musical or Comedy.
For Pixar's next few films, Lasseter relinquished the director's reigns to settle into the role of executive producer. "Monsters, Inc." (2001), Pixar's next release, was directed by animator Pete Docter, though Lasseter maintained creative control. Once again, Lasseter and his team took special care to craft a good story before concerning themselves with the animation (the development