share:
Recent DVDs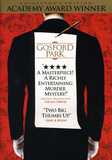 Gosford Park ... Kristin Scott Thomas, Jeremy Northam, Maggie Smith. A baffling murder at a... more info $11.21was $14.98 Buy Now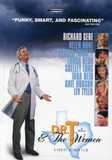 Dr T & the... Richard Gere, Helen Hunt, Farrah Fawcett, Laura Dern. The life of a successful... more info $6.95was $9.98 Buy Now
MEDIA:
WATCH MOVIE CLIPS
|
VIEW TRAILER
|
VIEW PHOTOS
|
WATCH A TCM PROMO
| | | | |
| --- | --- | --- | --- |
| Also Known As: | | Died: | November 20, 2006 |
| Born: | February 20, 1925 | Cause of Death: | |
| Birth Place: | Kansas City, Missouri, USA | Profession: | Director ... |
RATE AND COMMENT
MILESTONES
1943:
Joined the US Army at age 18; became a B24 pilot (dates approximate)
1948:
First feature screen credit ("from story", co-written by George W George), "The Bodyguard", a crime film directed by Richard Fleisher
:
Moved to NYC and attempted to make a living as a writer of stories and screenplays
:
Tried living as a writer on the West Coast
:
Returned to Kansas City; made industrial films for the Calvin Company, serving as designer, cinematographer, producer, director, writer and editor
1955:
Raised $63,000 to direct his first independently produced fiction feature, "The Delinquents" (acquired by United Artists for $150,000 and released in 1957)
:
Completed over 65 industrial films and documentaries
1957:
Co-produced and co-directed (with George W. George) first commercial documentary, "The James Dean Story"
1957:
On the strength of "The James Dean Story", hired by Alfred Hitchcock to direct episodes of "Alfred Hitchcock Presents"; made TV directing debut with episode entitled "The Young One"; also completed episode entitled "Together" before being fired in 1958
:
Directed (and occasionally produced and wrote) episodes for some 20 TV series including "Combat," "Kraft Mystery Theater" and "The Roaring Twenties"
1963:
Formed (with Ray Wagner) Lion's Gate Films (approximate date)
1964:
Two-episode TV movie "Nightmare in Chicago"--made for "Kraft Mystery Theater"--edited together for feature release
1968:
First studio-backed fiction feature, "Countdown" (Warner Bros.)
1970:
Critical and popular breakthrough feature, "M*A*S*H"; earned first Best Director Academy Award nomination
1971:
Helmed the revisionist western "McCabe & Mrs. Miller"
1973:
Took on the detective genre with "The Long Goodbye"
1974:
Buddy gambling picture "California Split" marked first credit for "Lion's Gate 8-Track Sound"; allowed Altman to record sound live from microphones planted on set or on location thereby eliminating the need for postdubbing while allowing the sound to be mixed or unmixed at will
1975:
Earned second Best Director Oscar nomination for "Nashville", arguably his masterpiece
1976:
Stumbled a bit with "Buffalo Bill and the Indians"
1977:
Produced first film, "Welcome to L.A.", directed by Alan Rudolph; also produced "The Late Show", directed by Robert Benton
1978:
Helmed the ensemble comedy-drama "A Wedding"
1980:
Directed the fantasy musical "Popeye", starring Robin Williams
1981:
Debut as stage director, "Precious Blood" and "Rattlesnake in a Cooler" in "Two By South", Actors Theatre, Los Angeles
1982:
Directed Broadway production of "Come Back to the Five & Dime, Jimmy Dean, Jimmy Dean"; filmed production and released movie in 1982
:
Formed Sandcastle 5 Productions
1983:
Won acclaim for film adaptation of David Rabe's "Streamers"
1984:
Helmed the one-man drama "Secret Honor", with Philip Baker Hall starring as Richard Nixon
1985:
Directed the film adaptation of Sam Shepard's play "Fool for Love"
1985:
Returned to TV work after 17 years as director of "The Laundromat" (HBO)
1987:
Made another feature based on a play, "Beyond Therapy", adapted from Christopher Durang
1987:
Produced and directed the ABC TV specials "The Dumb Waiter" and "The Room"
1988:
Helmed the HBO series "Tanner '88", about a presidential candidate; won Emmy Award
1988:
Directed the CBS remake of "The Caine Mutiny Court-Martial"
1990:
Earned praise for "Vincent & Theo", a biography of the Van Gogh brothers
1992:
Earned critical praise for "The Player"; nominated for Best Picture and Best Director Academy Awards
1992:
Staged William Bolcom's "McTeague" (libretto by Arnold Weinstein and Robert Altman), based on Frank Norris' 1899 novel of the same name, for the Lyric Opera of Chicago; the novel was the basis of Eric von Stroheim's "Greed"
1993:
Garnered fourth Oscar nomination as Best Director for "Short Cuts"; also co-wrote the screenplay adapted from short stories by Raymond Carver
1994:
Honored with a Gala Tribute by the Film Society of Lincoln Center
1994:
Had critical and box-office failure with "Ready to Wear (Pret-a-Porter)"
1996:
Helmed the jazz-era set comedy-drama "Kansas City"
1997:
Produced the Alan Rudolph-directed "Afterglow"
1997:
Executive produced, created series and helmed episodes of the ABC series "Gun"
1998:
Directed and co-scripted "The Gingerbread Man", a legal drama based on a screenplay by John Grisham; Grisham had his name removed from the final script which was rewritten by Altman; the onscreen credit was to the pseudonymous Al Hayes
1999:
Returned to form with the comedy "Cookie's Fortune"
2000:
Directed "Dr. T and the Women", with Richard Gere as a gynecologist
2002:
Helmed "Gosford Park", a period mystery; earned Best Picture and Best Director Academy Award nominations
2003:
Directed Neve Campbell, James Franco and Malcolm McDowell in the film "The Company," about a season in the life of Chicago¿s Joffrey Ballet company
2006:
Directed the ensemble feature "A Prairie Home Companion," based on Garrison Keilor's long-running radio show; earned an Independent Spirit Award Nomination for Best Director