share:
Recent DVDs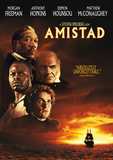 Amistad ... Steven Speilberg's intense historical drama starring Morgan Freeman, Nigel... more info $7.46was $9.98 Buy Now
MEDIA:
WATCH MOVIE CLIPS
|
VIEW TRAILER
|
VIEW PHOTOS
|
WATCH A TCM PROMO
| | | | |
| --- | --- | --- | --- |
| Also Known As: | Steven Ernest Bernard Zaillian | Died: | |
| Born: | January 30, 1953 | Cause of Death: | |
| Birth Place: | Fresno, California, USA | Profession: | Writer ... director screenwriter editor |
RATE AND COMMENT
BIOGRAPHY
Having established himself as one of the top screenwriters working in Hollywood, Steven Zaillian made the successful transition to directing with the critically acclaimed drama, "Searching for Bobby Fisher" (1993). Though not a box office hit, the film was hailed for turning the world of competitive chess into fertile ground for compelling drama. Prior to his directing debut, Zaillian penned several notable films, including his first produced credit "The Falcon and the Snowman" (1985) and Penny Marshall's tear-jerking drama "Awakenings" (1990). But it was his script work on Steven Spielberg's stark Holocaust drama "Schindler's List" (1993) that earned him his first Academy Award. From there, he wrote a number of high-profile projects like "Clear and Present Danger" (1994) and "Mission: Impossible" (1996), while doing uncredited script doctoring on major blockbuster releases. He returned to the director's chair for the notable courtroom thriller, "A Civil Action" (1998), and collaborated with directors such as Ridley Scott on "Hannibal" (2001) and "Black Hawk Down" (2001), and Martin Scorsese on "Gangs of New York" (2002). After an unsuccessful third stab at directing with the critically maligned "All the King's Men" (2006), Zaillian returned to critical acclaim by penning "Moneyball" (2011) and "The Girl with the Dragon Tattoo" (2011), proving that he was one of the best screenwriters working in the business.
Born on Jan. 30, 1953 in Fresno, CA, Zaillian was raised in Los Angeles as the son of radio news reporter, James Zaillian. After graduating San Francisco State University in 1975, Zaillian became interested in making documentaries and worked a series of low-level editing jobs on films like "Breaker, Breaker" (1976), "Kingdom of the Spiders" (1977) and "Starhops" (1978). The following year, he wrote a screenplay centered around a group of high school boys in the 1960s called "Bad Manners" that attracted the attention of producer Ray Stark. Stark never made the film, but Zaillian found the doors to Hollywood opened before him. But he had to wait another six years before seeing his first produced script, which turned out to be John Schlesinger's fact-based espionage thriller, "The Falcon and the Snowman" (1985), starring Timothy Hutton as a young CIA operative and Sean Penn as his con artist friend who lures him into a scheme to sell top-secret information to the Soviet embassy in Mexico. Though not a box office smash, the film was praised by critics and marked an auspicious beginning for Zaillian's career.
Once again, Zaillian was forced to wait another long stretch until his next film was made, the Penny Marshall-directed "Awakenings" (1990), a tear-jerking true story about a physician (Robin Williams) whose care and dedication to curing his comatose patients - including one (Robert De Niro) who has been lapsed since he was a child - leads to extraordinary, but temporary results. Based on Oliver Sacks' 1973 non-fiction novel, the film earned considerable critical acclaim, while Zaillian received his first Oscar nomination for Best Adapted Screenplay. Because of the critical success of "Awakenings," Zaillian saw films with his name on them released with more frequency. But he had a frustrating experience on his next film, "Jack the Bear" (1993), which starred Danny DeVito as an oft-fired television personality who moves his two sons to Northern California, where he hosts a late-night horror show on a cheap local station and drinks himself into oblivion while trying to forget the tragic loss of his wife. Zaillian was disappointed with the final film that resembled nothing of his original intentions and vowed to tell a more true-to-heart father-son story.
That vow led Zaillian to make his feature debut with the highly praised drama, "Searching for Bobby Fischer" (1993), which starred Joe Mantegna as the father of a chess prodigy (Max Pomeranc), who tries to maintain his son's positive outlook on life in the face of learning the game from a cold-blooded instructor (Ben Kingsley) teaching him to show now mercy on his opponents. Zaillian hit one out of the park on his first try, directing a profound and completely engrossing film that earned widespread praise from critics, even though it saw little financial return in a limited release. That same year, he wrote "Schindler's List" (1993) for director Steven Spielberg, an adaptation of Thomas Keneally's novel that focused on a morally ambiguous businessman, Oskar Schindler (Liam Neeson), who goes from seeking his fortune as a war profiteer in Nazi Germany to being the savior of over 1,000 Jews during the Holocaust. Zaillian's rigorous concentration on his main character, despite the enormity of historical events, was nothing short of brilliant, as his script earned him an Academy Award for Best Adapted Screenplay, while the film itself won six others and was hailed as one of the greatest films in cinema history.
Zaillian went mainstream for his next two projects, sharing screenwriting credit with Donald Stewart and John Milius on Phillip Noyce's "Clear and Present Danger" (1994), starring Harrison Ford as Tom Clancy's hero, Jack Ryan. He next received story credit on the first movie in the popular action franchise, "Mission: Impossible" (1996), directed by Brian De Palma and starring Tom Cruise as IMF agent Ethan Hunt. As many screenwriters often do, Zaillian did some uncredited script doctoring on blockbusters like "Twister" (1996), "Amistad" (1997) and "Saving Private Ryan" (1998). He next returned behind the camera to helm "A Civil Action" (1998), a courtroom thriller about a materialistic personal injury attorney (John Travolta) who winds up sacrificing his financial well-being to help a group of families take on two powerful corporations after they have developed leukemia from poisoned tap water. Though uneven at times, the film boasted good performances from its leads, especially Robert Duvall as a high-priced corporate lawyer. From there, he returned to writing duties, sharing screen credit with David Mamet on the sub-par sequel "Hannibal" (2001), rewrote "Black Hawk Down" (2001) for Ridley Scott, and collaborated with Martin Scorsese on the historical epic, "Gangs of New York" (2002), which earned him another Oscar nomination for adapted screenplay.
Zaillian went on to share credit with fellow A-lister, Scott Frank, and another writer on Sydney Pollack's final directing effort, "The Interpreter" (2005), which starred Nicole Kidman as a United Nations interpreter who overhears an assassination plot and arouses the suspicions of a Secret Service agent (Sean Penn) wary of her secretive past. Back in the director's chair, he helmed an adaptation of Robert Penn Warren's acclaimed novel of political corruption, "All the King's Men" (2006), starring Penn as an idealistic Southern politician who slowly becomes corrupted by the system. Though hyped prior to its release because of its high-profile cast and politico James Carville serving as an executive producer, "All the King's Men" disappointed many critics and failed at the box office. After reuniting with Ridley Scott to write the well-received crime saga, "American Gangster" (2007), which depicted real-life heroin smuggler Frank Lucas (Denzel Washington), Zaillian found himself in Oscar contention once more for his adaptation of Michael Lewis' non-fiction novel "Moneyball" (2011). The acclaimed drama focused on Billy Beane, the unorthodox general manager of the Oakland A's who turned his small market team into a playoff winner by bucking long-held traditions. Zaillian shared an Oscar nomination for adapted screenplay with Aaron Sorkin. Also that year, he adapted the English-language remake of "The Girl with the Dragon Tattoo" (2011), which starred a barely recognizable Rooney Mara as a troubled computer hacker who helps an intrepid journalist (Daniel Craig) solve a years-old murder.
By Shawn Dwyer