share:
Recent DVDs
B.O. Trailers... The award-winning TRAILERS FROM HELL website is the brainchild of noted film... more info $15.95was $19.93 Buy Now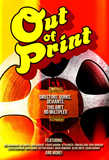 Out Of Print ... A movie about a movie theater? In a culture where digital movie presentation is... more info $14.95was $14.99 Buy Now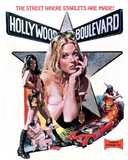 Hollywood... Welcome to Miracle Pictures, where "If it's a good film, it's a Miracle!" This... more info $11.95was $14.95 Buy Now
MEDIA:
WATCH MOVIE CLIPS
|
VIEW TRAILER
|
VIEW PHOTOS
|
WATCH A TCM PROMO
| | | | |
| --- | --- | --- | --- |
| Also Known As: | | Died: | |
| Born: | November 28, 1946 | Cause of Death: | |
| Birth Place: | Livingston, New Jersey, USA | Profession: | Director ... |
RATE AND COMMENT
MILESTONES
1978:
Appeared as an interview subject in the documentary "Roger Corman: Hollywood's Wild Angel"
1976:
Co-directing debut (with Allan Arkush), "Hollywood Boulevard"
1979:
Co-wrote (with Arkush) story for "Rock 'n' Roll High School"
1994:
Delivered a cameo as a jailer in Landis' "Beverly Hills Cop III"
:
Formed Renfield Productions
1986:
Helmed an episode of "Amazing Stories", a Spielberg-produced fantasy anthology series, entitled "Boo" starring Eddie Bracken and scripted by Lowell Ganz and Babaloo Mandel; directed another episode the following season
1974:
Moved to California with future producer Jon Davison, Jonathan Kaplan and some other people recommended by Martin Scorsese
1993:
Returned to films after a three-year absence with "Matinee", a semi-autobiographical look at the movie showmen (like William Castle) of the 1960s
1992:
Appeared as an interview subject in "The Magical World of Chuck Jones", a documentary cum compilation film devoted to the celebrated animation director
1991:
Appeared as an interview subject on "Naked Hollywood", a British documentary series broadcast on A&E
:
At age seven, suffered a bout with polio
1974:
Began working in film advertising
1985:
Directed "The Shadow Man", an episode on the revival of "The Twilight Zone"
1981:
Feature acting debut, "The Slumber Party Massacre"
1982:
Helmed episodes of "Police Squad!", a spoof of cop shows from producer-writers David Zucker, Jim Abrahams and Jerry Zucker
1987:
Helmed the sci-fi comedy "Innerspace", about a Naval officer who participates in an experiment wherein he is miniaturized and then is accidentally injected into the body of an unsuspecting civilian
:
Invited to direct "Jaws: 3--People: 0", a "National Lampoon" horror-comedy spoof produced by David Brown and Richard Zanuck; left the project due to excessive studio interference
1992:
Performed a cameo as a lab assistant in "Stephen King's Sleepwalkers"
1991:
Received a creator's credit (shared with Arkush) on the direct-to-video sequel "Rock 'n' Roll High School Forever"
:
Replaced the director attached to a project entitled "The Howling"; had John Sayles rewrite the screenplay
1998:
Returned to features at in the director's chair of "Small Soldiers", a somewhat violent tale of action figures that mistakenly are implanted with state-of-the-art military technology and develop minds of their own
1968:
Served as a reviewer and managing editor for FILM BULLETIN, a trade magazine (dates approximate)
1977:
Served as editor on Ron Howard's "Grand Theft Auto"
1994:
TV-movie directing debut, "Runaway Daughters", a remake of a 1957 American International Pictures release, shown as part of Showtime's "Rebel Highway" series
1995:
Appeared as an interview subject on "The Roger Corman Special" on the Sci-Fi Channel
1991:
Credited as "Face on the Cutting Room Floor" in John Landis' Sylvester Stallone vehicle, "Oscar"
1997:
Directed the HBO satire "The Second Civil War"
1990:
Helmed the sequel "Gremlins 2: The New Batch"; first film under the Renfield banner
1986:
Provided assistance for "The Puppetoon Movie", a compilation film of George Pal's animated shorts from the 1940s, directed by Arnold Leibovit
:
Served as creative consultant and directed the pilot and five subsequent episodes of "Eerie, Indiana", an NBC teen fantasy adventure series
1974:
Started working at Roger Corman's New World Pictures making trailers; first assignment "Student Teachers"
1986:
Appeared as an interview subject and provided assistance for "The Fantasy Film World of George Pal", a documentary directed by Arnold Leibovit about the innovative and influential producer-director
1983:
Directed "It's a Good Life", a segment of "Twilight Zone - The Movie"; first collaborations with producer-directors Steven Spielberg and John Landis
1984:
Directed commercial breakthrough feature, "Gremlins"; produced by Steven Spielberg
1980:
Directed critical breakthrough feature, "The Howling"
1974:
First feature credit, editor of "The Arena", a New World period actioner directed by Steve Carver
:
Offered $50,000 by producer Dino DeLaurentis to direct "Orca II"; project was canceled
1978:
Solo directing debut, "Piranha"