share:
Recent DVDs
Yellowbeard ... Having survived a 20-year incarceration for tax evasion, the notorious pirate... more info $14.95was $24.95 Buy Now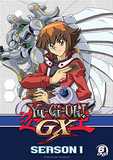 Yu-Gi-Oh GX:... Set several years after the previous YU-GI-OH! Series, GX follows a new... more info $26.95was $44.99 Buy Now
MEDIA:
WATCH MOVIE CLIPS
|
VIEW TRAILER
|
VIEW PHOTOS
|
WATCH A TCM PROMO
| | | | |
| --- | --- | --- | --- |
| Also Known As: | Peter Edward Cook | Died: | January 9, 1995 |
| Born: | November 17, 1937 | Cause of Death: | gastrointestinal hemorrhage |
| Birth Place: | Devon, England, GB | Profession: | Cast ... actor producer screenwriter magazine editorial director nightclub owner |
RATE AND COMMENT
BIOGRAPHY
Cited as "the funniest man who ever drew breath" by no less of an authority that actor-writer Stephen Fry, Peter Cook was the acerbic, absurdist father of modern British comedy, which he launched in 1960 with longtime partner Dudley Moore in the stage show "Beyond the Fringe," as well as a series of groundbreaking television series and recordings. Cook broke down the accepted model of comedy, tossing away joke structures and punch lines in favor of lengthy, improvised monologues built around bizarre characters and sketches that flowed into each other without reaching conclusions. In doing so, he served as the influence for dozens of subsequent comedy groups, including Monty Pythonâ¿¿s Flying Circus, who themselves influenced such American comedy outfits as Mr. Show, The State, Human Giant, and The Whitest Kids Uâ¿¿ Know. Offstage, Cook was plagued by a misanthropic streak and a dependency on alcohol that eventually claimed his life in 1995, but his greatest work set the stage for modern comedy, which ensured his status in the pantheon of popular humor.
Born Nov. 17, 1937 in the town of Torquay in Devon, England, Peter Edward Cook was the eldest of three children of Alexander Cook, a civil servant, and his wife, Ethel Mayo. Educated at Radley College, he was expected to follow in his fatherâ¿¿s footsteps, but declined, stating "England had run out of colonies," and instead studied French and German. He later attended Pembroke College at Cambridge, where he auditioned for and joined the prestigious Footlights Club by imitating a droning, trivia-obsessed employee of Radley who later formed the basis for one of his most enduring characters, the terminally dull E.L. Wisty. He eventually became president of the Footlights Club, and began his professional career while still at college, penning sketches for West End comedy revues. Among his earliest sketches was the memorable "One Leg Too Few," which he wrote at the age of 18, which centered on a one-legged man auditioning for the role of Tarzan. In later years, he would say that he never wrote anything better than this sketch.
In 1960, Cook teamed with Cambridge medical student Jonathan Miller and two Oxfordians, Dudley Moore and Alan Bennett, to create "Beyond the Fringe," a satirical review that lampooned the British establishment through absurdist, often surreal sketches and scenarios. The show made its debut at the Edinburgh International Festival before transferring to London, where it became a sensation, as well as something of a controversy for its critique of U.K. politicians and the countryâ¿¿s nostalgia for World War II. By 1962, "Fringe" had moved to New York, where it repeated its success. The show was later credited as the key turning point in British comedy, moving it away from its vaudeville roots to a savvier, more satirical tone that was later reflected by such groundbreaking shows as "That Was the Week That Was" (BBC, 1962-63) and "Monty Pythonâ¿¿s Flying Circus" (BBC One, 1969-1974). Cook was largely credited as the showâ¿¿s driving force, as well as its most volatile member. On one memorable occasion, Prime Minister Harold MacMillan, who was the target of the showâ¿¿s most cutting humor, attended a performance, and Cook broke from script to verbally take him to task.
The success of "Fringe" elevated Cook to star status in the early 1960s, and he took advantage of his newfound fame to establish himself in the English comedy scene. He opened a comedy nightclub, the Establishment Club, in 1961, which later played host to up-and-coming comics as well as American stars like Lenny Bruce, and revived the satirical magazine Private Eye, which he funded through investments by celebrity friends like Dirk Bogarde and Jane Asher. The magazine gave early exposure to such comedians as Australian Barry Humphries, who later gained fame as Dame Edna Everage.
In 1962, Cook was commissioned by the BBC to create a sketch comedy pilot based on the Establishment Club. The pilot was back-burned for much of the year, so Cook eventually left England to perform "Fringe" for American audiences. When he returned to England, he discovered that his pilot had been re-fashioned into "That Was the Week That Was," with his friend David Frost in his place as host. The show immediately became one of Englandâ¿¿s most acclaimed and popular programs, which left Cook feeling betrayed by Frost, whom he believed had adopted his stage persona to host the show. In later years, he would state that his only regret in life was that he had once saved Frost from drowning.
Cook⿿s television career rebounded in 1964 when Dudley Moore invited him to appear on his series "Not Only⿦ But Also" (BBC, 1964-1970). Originally envisioned as a vehicle for Moore and his music, it eventually became the foundation for Cook and Moore⿿s work as a comedy duo. Their crowning achievement was a series of sketches called "The Dagenham Dialogues," in which the pair, playing "Pete and Dud," two natives of Dagenham, would ramble at length on absurd topics ranging from art to film stars. Presented in unedited form, the routines would stretch out for up to 10 minutes, during which Cook would adlib in order to make Moore burst into hysterical laughter. The series led to a quartet of specials for ITV called "Goodbye Again" (1968), which expanded on the "Pete and Dud" dialogues while experimenting with accepted sketch comedy structure by eliminating punch lines from sketches and allowing them to flow together in a stream-of-consciousness style later adopted by Monty Python, whose own John Cleese was featured in the cast of "Goodbye Again." The specials were not well received by audiences, and Cook⿿s own talents were blunted by a growing dependence on alcohol that forced him to rely on cue cards.
Cook and Moore would eventually try their hand at motion pictures, including the offbeat period comedy "The Wrong Box" (1966) as a pair of scheming brothers on the trail of a fortune. Their next effort, "Bedazzled" (1967), was largely considered as their best big screen collaboration, though at the time of its release, it was ignored by audiences. Penned by Cook, the film starred Moore as a hapless short order cook who makes a deal with the Devil (Cook) to win the heart of his crush (Eleanor Bron). Moore was then put through a series of wishes based on the Seven Deadly Sins â¿¿ Raquel Welch gave a memorable appearance as Lust â¿¿ which are undone by Cookâ¿¿s Satan. The duo would appear in Spike Milliganâ¿¿s surreal, post-apocalyptic comedy "The Bed-Sitting Room" (1969) and the forgettable "Monte Carlo or Bust" (1969) before Cook returned to television. He had tired of his collaborations with Moore and hoped to establish himself as a solo act.
His first effort in this direction was "The Rise and Rise of Michael Rimmer" (1970), a dark satire of British politics with Cook as a mysterious advertising executive who schemed his way to prime minister status. Penned by Cook with John Cleese and Graham Chapman, the film failed to find an audience, as did an attempt at hosting his own talk show, called "Where Do I Sit?" He was replaced after two episodes by Michael Parkinson, who became one of England⿿s leading television personalities. Cook was soon forced to reunite with Moore for "Behind the Fridge," a stage show based on sketches from "Not Only⿦ But Also." A success in America, where it won a Tony Award, the show⿿s sole weak point was Cook, whose alcoholism made him an unreliable presence. When "Fridge" ended its stateside run, Moore remained in America while Cook returned to England, which brought their often acrimonious relationship to an end for a second time.
During the Broadway run of "Fridge," Cook and Moore would frequently improvise a series of foul-mouthed sketches as "Derek and Clive." Cook eventually rented a recording studio to preserve these routines on vinyl, as well as give both an opportunity to calm the growing tensions between them. The recordings were eventually widely distributed as bootlegs, much to Mooreâ¿¿s embarrassment, as he had begun his Hollywood career. He eventually relented, and three "Derek and Clive" albums were released, beginning in 1976 with Derek and Clive (Live) and culminating in Derek and Clive Get the Horn (1979), a documentary chronicling the recording of their final album, Derek and Clive Ad Nauseum (1978). For longtime fans of Cook and Moore, the recordings and film provided a harrowing behind-the-scenes look at the fragmenting relationship between the two comics. Cook frequently deviated into long and vicious attacks on Mooreâ¿¿s successful career. One such diatribe, captured on film in "Get the Horn," actually sent Moore out of the recording studio, only to return later and dissolve into gales of laughter over a comment by Cook. Though fans loved the recordings, they effectively signaled the end of Cookâ¿¿s relationship with Moore. They would reunite for one final effort, an astonishingly childish and unfunny adaptation of "The Hound of the Baskervilles" (1978), which barely saw release in the United States.
Back in England, Cook⿿s personal life had unraveled due to his alcoholism. His marriage to college sweetheart Wendy Snowden came to an end in 1974, after which he married Judy Huxtable in New York. He was also estranged from his two daughters by Snowden, and buried his frustrations and disappointments in a wide-ranging series of projects, including a column for The Daily Mail, a curious spoken word/rock hybrid album called Consequences by 10cc members Kevin Godley and Lol Crème, and appearances on television and radio. He received something of a career boost when John Cleese invited him to participate in "The Secret Policemen⿿s Ball," a series of live benefit performances for Amnesty International. Cook reunited with his "Beyond the Fringe" partners for one performance, then stood in for Eric Idle in several Monty Python sketches. He also penned an original sketch, "Entirely a Matter for You," which parodied the trial of Liberal Party member Jeremy Thorpe, who was accused of homosexual acts and the attempted murder of his lover. The nine-minute sketch was later considered one of Cook⿿s finest works.
The 1980s saw Cook attempting to rebuild his career through a variety of projects. He traveled to America to star in the CBS sitcom "The Two of Us" (1981-82) as an arrogant Englishman who consents to serve as butler to a TV talk show host (Mimi Kennedy), then appeared in the pirate comedy "Yellowbeard" (1983), which he co-wrote with Graham Chapman, and "Supergirl" (1984). All were miserable failures, so he returned to England, where he scored a special for London Weekend Television called "Peter Cook and Co." (1980). Eventually, Cook settled for guest appearances on other comedians⿿ programs. In this state, he fared well, making a memorable appearance on "The Comic Strip Presents⿦" (Channel 4, 1982-2005) as a killer who covered the sounds of his crimes by playing Tom Jones albums. He also appeared in Rob Reiner⿿s "The Princess Bride" and "Great Balls of Fire" (1989), but perhaps his most inspired work of the 1980s was a series of calls to radio host Clive Bull⿿s talk show, where he impersonated a Norwegian fisherman obsessed with his ex-wife and his countrymen⿿s fascination with herring. Bull knew that the fisherman, named Sven, was a character, but was not aware of its celebrity creator until much later.
The late 1980s saw Cook settle into something approaching contentment. He married his third wife, property developer Lin Chong, in 1989, and enjoyed domestic bliss, despite the fact that the couple lived in separate houses 100 yards apart. He had also gotten control of his drinking, and earned rave reviews for playing four roles, including an alien abductee and a Keith Richards-esque rocker, on the comedy series "Clive Anderson Talks Back" (1989-1996). He also revived one of his most celebrated characters from his partnership with Moore, the deluded Sir Arthur Streeb-Gribling, in a series of short, improvised interviews that were later released as "A Life in Pieces." The popularity of these shorts led to work on the Radio 3 series "Why Bother?" as Streeb-Gribling. However, in 1994, his motherâ¿¿s death caused a serious relapse of his drinking, and he struggled through the next yearâ¿¿s worth of television appearances.
In January 1995, Cook was hospitalized after complaining of feeling poorly. He suffered a gastrointestinal hemorrhage, which was due to severe liver damage, and died on January 9. Tributes from both sides of the Atlantic poured in, with numerous comedians citing him as the founding father of modern British comedy. Moore himself presented a two-night memorial for his former partner in Los Angeles on what would have been Cook⿿s 58th birthday in November. A minor planet was named 20468 Petercook in 1999. Cook⿿s life and work was also the subject of several plays, as well as a TV movie, "Not Only But Always⿦" (Channel 4, 2004), with Rhys Ifans starring as a somewhat unsympathetic Cook. In 2009, a plaque was erected by the Westminster City Council at the site of the Establishment Club in honor of all Cook and Co. had created.