share:
Recent DVDs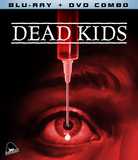 Dead Kids ... The Ozploitation classic - and one of the most unique shockers of the '80s -... more info $20.95was $29.98 Buy Now
Strange... In the peaceful town of Galesburg, Illinois, a brutal serial killer targets the... more info $14.95was $19.95 Buy Now
Murder 101 ... Pierce Brosnan, Dey Young. A professor challenges his students at a senior... more info $5.95was $6.95 Buy Now
MEDIA:
WATCH MOVIE CLIPS
|
VIEW TRAILER
|
VIEW PHOTOS
|
WATCH A TCM PROMO
| | | | |
| --- | --- | --- | --- |
| Also Known As: | William Condon | Died: | |
| Born: | October 22, 1955 | Cause of Death: | |
| Birth Place: | New York City, New York, USA | Profession: | Director ... director screenwriter producer |
RATE AND COMMENT
BIOGRAPHY
Academy Award-winning filmmaker Bill Condon was a master storyteller who took his audiences on emotional journeys beyond their wildest imaginations, leaving them wanting more. Dark thrillers, mysteries and middling horror films punctuated Condon's early career, but he was far from a one-note director. After delving into more serious and personal subjects for a time, he ultimately threw everyone a curve ball by displaying his theatrical side with elaborate musical film productions. Condon received numerous accolades for either writing and/or directing heavy-hitting dramas such as "Gods and Monsters" (1998) - which earned him an Oscar for Adapted Screenplay - starring Ian McKellen as an ailing director reliving his old flamboyant life through fantasy, and the biopic "Kinsey" (2004) about the provocative real-life sex researcher. He also wrote the scripts for glittery musical spectacles like "Chicago" (2002) and "Dreamgirls" (2006), the latter of which he also directed. Five years later, the filmmaker stunned his more ardent fans by signing on to direct the concluding two chapters of the record-breaking movie franchise - "The Twilight Saga: Breaking Dawn" (2011, 2012), films that while not critically embraced, placed Condon at the upper echelon of commercially successful movie directors. Whether it was intimate art house dramas such as WikiLeaks drama "The Fifth Estate" (2013), period pieces like the Arthur Conan Doyle reimagining "Mr. Holmes" (2015), or mainstream blockbusters of the highest order such as the Emma Watson-starring "Beauty and the Beast" (2017), Condon proved himself more than capable of delivering the goods.
William Condon was born on Oct. 22, 1955 in New York City into an Irish Catholic family. As a child, he developed a passion for theater, particularly musicals. He attended Regis High School in Manhattan and graduated with a Bachelor of Arts degree in philosophy from Columbia University. Condon moved to Los Angeles in 1976 and worked in the publicity department at Avco Embassy for a year. He also wrote for film magazines such as American Film and Millimeter, which led him to Michael Laughlin, a movie producer who contacted Condon after reading one of his articles. The two instantly hit it off and collaborated on low-budget thrillers such as "Strange Behavior" (1981), a quirky tale about the murders of teenagers in a Midwestern town and "Strange Invaders" (1983), a spoof of 1950s sci-fi movies. With a penchant for the dark side, Condon's directorial debut "Sister, Sister" (1987) was an easy transition for the emerging filmmaker. Starring Eric Stoltz, Jennifer Jason Leigh and Judith Ivey, "Sister, Sister" was a gothic tale of two siblings and a crime that happens in their Louisiana bed-and-breakfast. While the film tanked at the box office and was panned by critics for its many similarities to Alfred Hitchcock's work, it gained much-needed exposure for its new director.
After a disappointing film debut, Condon gained his footing on cable television where he directed three movies in 1991 for The USA Network. He received rave reviews for the suspense thriller "Murder 101," starring Pierce Brosnan as a college professor who gets framed for the murder of a student. Condon's "White Lie" starring Gregory Hines, a political aide who returns to the South to investigate the 1961 lynching of his father, was also well received. The thriller "Dead in the Water" showcased Condon's ability to transport viewers into the complicated worlds he created and leave them guessing until the very twisted end. Condon also directed two thrillers: "Deadly Relations" (ABC, 1993), a story of a father (Robert Ulrich) who harbors an obsessive and deadly love for his four daughters, and the unsold pilot "The Man Who Wouldn't Die" (1994), featuring Roger Moore as a writer in search of a master criminal. Condon wrote the screenplay of the zany action-packed "F/X2" (1991), a sequel to the popular gadget-oriented feature film "F/X" (1986). It starred Bryan Brown and Brian Dennehy as buddies who, while investigating a cop's death, tried to solve a case involving stolen gold medallions. He also directed the sequel "Candyman: Farewell to the Flesh" (1995), about the exploits of the monstrous Daniel Robataille, a.k.a. The Candyman. The slasher film demonstrated Condon's expertise with infusing an otherwise mediocre gory flick with cleverly orchestrated shocks and jump scenes.
In 1998, Condon proved that he could direct more than just taut thrillers with the triumphant drama, "Gods and Monsters." Set in 1957 and with McKellan in the lead role, the film followed the last days of the semi-obscure genre filmmaker James Whale, director of classic horror films "Frankenstein" (1931) and "Bride of Frankenstein" (1935). Condon painted a visual masterpiece that brought to the forefront Whale's emotional recollections of his previous relationship with his gardener, Clay Boone (Brendan Fraser), the trappings of old Hollywood cinema that he had left behind, and the piercing loneliness he experienced as he grew older. In spite of the inspired script and strong cast, Condon told reporters that the film's melancholy and gay theme initially made it a tough sell to studios. Under Condon's direction, "Gods and Monsters" became one of that year's most critically acclaimed films and earned Condon an Academy Award for Best Adapted Screenplay.
In 2003, Condon received another Oscar nomination for Best Adapted Screenplay for the song-and-dance extravaganza "Chicago," directed by Rob Marshall. The Academy Award-winning musical featured Catherine Zeta-Jones and Renée Zellweger as two murderesses who compete for the public's adoration while they sing and dance their way out of a 1920s Chicago prison. Condon's script centered on the character of Roxie Hart (Zellweger), a sweet-faced housewife obsessed with becoming a famous vaudeville singer. Instead of crafting a story where characters suddenly break out nonsensically into song, Condon staged the musical numbers within Hart's dazzling imagination where killers are idolized and lawyers can tap-dance; making all of it easier to swallow for more musical-averse filmgoers. The finely tuned script and glitzy musical numbers made "Chicago" a huge hit at the box office, brought home the Best Picture Oscar, and further catapulted Condon's status as one of Hollywood's A-list talents.
Having proven his mettle in all genres of film, Condon next penned and directed the biopic "Kinsey," starring Liam Neeson as Alfred Kinsey, a pioneer in the study of human sexuality and author of the groundbreaking book, Sexual Behavior in the Human Male (1948). In "Kinsey," Condon dismissed typical biopic chronology in favor of a unique representation of the man's life and work. While he presented historical facts in a linear fashion, Condon kept the momentum going by framing his narrative with reenactments of Kinsey's famous sexual histories or interviews. Surprisingly, Condon - who was openly gay - did not explore Kinsey's bisexuality more aggressively; instead, focusing on the marital problems that ensued after his wife Clara McMillen (Laura Linney) learned about Kinsey's affair with one of his sex researchers. To balance out the film's seriousness, Condon introduced some much-needed levity by casting comedic actor Tim Curry as Kinsey's very vocal critic. The film proved to be one of Condon's best works and demonstrated how he masterfully portrayed the extent of Kinsey's influence on the subject of human sexuality.
The talented director channeled his love of musical theater into writing and directing one of 2006's biggest movies: the star-studded "Dreamgirls," featuring Beyoncé Knowles, Jamie Foxx, Eddie Murphy and newcomer Jennifer Hudson. Adapted from the 1981 Broadway musical of the same name that was loosely based on Motown's The Supremes and its lead singer, Diana Ross, "Dreamgirls" followed the rise and fall of three female singers who make up the fictional 1960s R&B group, "The Dreamettes." Making "Dreamgirls" fulfilled Condon's lifelong dream of adapting the musical to the big screen. He had initially discussed the project with the film's producer Laurence Mark in 2002, but it was not until DreamWorks co-founder David Geffen, who had produced the original Broadway production and still held the rights to the show, gave Condon the green light to adapt it to after reading his script, that production could begin. Under Condon's experienced hands, the film captivated audiences with its soulful musical numbers and historical depictions of the turbulent 1960s and early 1970s. Condon also made a star out of "American Idol" (Fox, 2002- ) finalist Hudson who delivered a career-making performance as Effie White, the group's original lead singer who is betrayed and fired by its manipulative agent (Foxx). For Effie's heart-wrenching rendition of the torch song "And I'm Telling You I'm Not Going," Condon ingeniously moved the scene from its original dressing room setting to a bare stage. It was a formula that Condon used throughout the film to give it a more authentic, theatrical feel. Despite a perceived Academy Award snub for denying "Dreamgirls" a Best Picture nod, Murphy did earn a nomination for Best Supporting Actor and Hudson's Cinderella story was complete when she won the Oscar for Best Supporting Actress.
After such colossal success with "Dreamgirls," Condon directed the Showtime series "The Big C" (2010), which reunited him with "Kinsey" star Linney as a woman who deals with cancer by finding humor in everyday situations. Condon also cast Gabourey Sidibe, an Oscar nominee for her role as Precious in the drama "Precious: Based on the Novel Push by Sapphire" (2009), in the series. Condon raised expectations of fans of the franchise - as well as the eyebrows of many of his own admirers - when it was announced that he would be directing the two final installments of "The Twilight Saga: Breaking Dawn - Part 1" and "Part 2" (2011, 2012). Concluding the monumentally successful film adaptations of author Stephanie Meyers' supernatural epic romance, the films covered the final showdown between the newly turned vampire Bella (Kristen Stewart), her betrothed, Edward (Robert Pattinson), the loyal werewolf, Jacob (Taylor Lautner) and the Volturi, an ancient coven of vampire royals. And while neither film received anywhere near the critical acclaim his other recent efforts had enjoyed, both broke box office records, becoming the 10th and 8th biggest opening films of all time, respectively. Condon followed that commercial high point with a very different film, the from-the-headlines techno-thriller "The Fifth Estate" (2013), starring Benedict Cumberbatch as WikiLeaks founder Julian Assange. Condon next moved into period suspense with the Sherlock Holmes reimagining "Mr. Holmes" (2015), starring Ian McKellen as a 93-year-old Holmes suffering from the loss of his much-vaunted brainpower. Condon's next film was a bravura remake of the Disney animated hit "Beauty and the Beast" (2017) melding live action and CGI, starring Emma Watson as Belle.