share:
Recent DVDs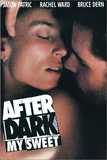 After Dark, My... The get-rich-quick scheme of a sexy widow and a con man needs a perfect pawn to... more info $11.95was $14.98 Buy Now
MEDIA:
WATCH MOVIE CLIPS
|
VIEW TRAILER
|
VIEW PHOTOS
|
WATCH A TCM PROMO
| | | | |
| --- | --- | --- | --- |
| Also Known As: | | Died: | |
| Born: | December 28, 1953 | Cause of Death: | |
| Birth Place: | Brooklyn, New York, USA | Profession: | Director ... director actor writer |
RATE AND COMMENT
BIOGRAPHY
Taken as a whole, the films of director James Foley expertly examined the dark, conflicting edges of human morality and the dubious characters that occupy our world. As a reliable and stylish visionary of distinctly American films such as "At Close Range" (1984) and the starkly comic adaptation of David Mamet's fierce salesman drama "Glengarry Glen Ross" (1992), Foley impressed audiences with his mastery of character betrayals. But it was "Glengarry Glen Ross" that put the director on the map, affording him the reputation as a nuanced interpreter of verbally rich material.
Born on Dec. 28, 1953, Foley was born in Brooklyn, NY, but his parents moved the family to Huguenot, Staten Island for almost three years before finally settling in West Brighton. Foley went to school at the University of Buffalo in the early 1970s, studying psychology. After graduating, he made plans to obtain a social work degree from The New School in New York. But inspired by the films of the maverick 1970s, Foley instead took a film course and ultimately applied to film school. Despite the proximity to New York University, Foley opted for the film program at the University of Southern California instead; graduating in 1979. He was close to directing a project under the banner of one of his idols, director Hal Ashby - whom he had met at a party - when Ashby's own creative misfires ended prospects for the project - forcing Foley to move on to direct his own first feature solo, "Reckless" (1984).
A wrong-side-of-the-tracks teen drama, the failure of "Reckless" served as a humbling start for Foley, who was initially touted by The Los Angeles Times as the next hot director, before the newspaper changed its story to include his failure at the box office. He was still eager for a second feature and teamed up with actor Sean Penn on "At Close Range" (1986), a much more assured effort about a son's tragic fascination with his estranged father's Philadelphia gang ties. Penn, as usual, shined opposite his onscreen father, played by equally adept actor, Christopher Walken, and brother Chris Penn, who played his onscreen brother. Foley developed a close kinship with Penn during the production and served as best man at the actor's wedding to Madonna in 1985. In 1986, Foley expanded the merging of friendship and working relationship to direct three of Madonna's best known videos: "Live to Tell," "Papa Don't Preach" and "True Blue." He went an unfortunate step further by teaming with the pop star to make the screwball comedy, "Who's That Girl" (1987), but the result was a dismal failure that Foley estimated was due to his inability to showcase her magnetic charisma. Other able directors would encounter the same problem - proving the problem was less the vehicle; more the lack of acting talent Madonna possessed.
After taking time to regroup, Foley realized he wanted to return to familiar territory - namely dramas with moral shades of gray. Though he previously held little interest in writing, Foley decided to give it a shot, co-writing an adaptation of Jim Thompson's classic novel After Dark, My Sweet with screenwriter Robert Redlin. Foley assembled a rich cast that included the brooding Jason Patric in the role of drifter Kid Collins, and Rachel Ward and Bruce Dern taking up roles as Collins' lover and her deceptive uncle, who attempt to mount a kidnapping and ransom scam. Released in the summer of 1990, "After Dark, My Sweet" was critically well-regarded, but underperformed at the box office.
By 1992, Foley had tapped into a niche as a director of darkly rich material. His next film followed a similar fiscal fate as "After Dark," but ultimately it would long be hailed as his masterpiece. Foley directed a top-notch ensemble cast that included Al Pacino, Jack Lemmon, Kevin Spacey and Alec Baldwin, among several others, in David Mamet's Pulitzer Prize-winning play, "Glengarry Glen Ross" (1992), a biting psychological drama about the desperation of real estate salesman at the end of their careers. Foley eschewed filming in the play's Chicago locales for Sheepshead Bay, Brooklyn, shooting the interiors at Kaufman Astoria Studios in Queens. Not only was the film a critical delight, the brutal Mametesque lines - delivered especially deftly by Baldwin, Pacino and Lemmon - became part of the movie geek's permanent lexicon. Meanwhile, Foley and Pacino quickly reunited for the intimate Philadelphia coming-of-age drama "Two Bits" (1995), which sank at the box office and was halfheartedly received by critics. But no matter - they both had "Glengarry Glenn Ross" on their resume.
Following the highs of his early 1990s work, Foley became a director for hire in the studio system, often with varying results. He capably worked the teen thriller "Fear" (1996) starring rapper-turned-actor Mark Wahlberg to maximum effect, then directed an adaptation of John Grisham's courtroom drama, "The Chamber" (1996). Foley tried his hand at Chinatown intrigue in collaborating with Wahlberg and Chow Yun-Fat on "The Corrupter" (1999). All three films, however, failed to match the level of Foley's previous achievements, particularly "Glengarry Glenn Ross." Several years later, Foley re-emerged as a director of substance with "Confidence" (2003), a deft crime drama with a light touch and morally shifting characters. By the time "Confidence" was released, Foley considered himself to be semi-retired, though he did from time to time resurface, as he did by helming the big-budget but forgettable thriller, "Perfect Stranger" (2007), starring Bruce Willis and Halle Berry.