share:
Recent DVDs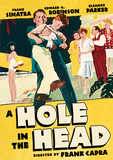 A Hole in the... With his master touch, legendary director Frank Capra (IT'S a WONDERFUL LIFE,... more info $11.35was $19.95 Buy Now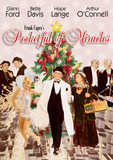 Pocketful of... Capricious, winsome, whimsical, and all together delightful! Superbly directed... more info $10.65was $19.95 Buy Now
MEDIA:
WATCH MOVIE CLIPS
|
VIEW TRAILER
|
VIEW PHOTOS
|
WATCH A TCM PROMO
| | | | |
| --- | --- | --- | --- |
| Also Known As: | | Died: | September 3, 1991 |
| Born: | May 18, 1897 | Cause of Death: | natural causes |
| Birth Place: | Italy | Profession: | Director ... |
RATE AND COMMENT
MILESTONES
1903:
Spent sixth birthday in steerage on the "Germania" en route from Italy to USA; moved with family to California; sold newspapers and played banjo in Los Angeles honky-tonks to pay for education
1918:
Enlisted in US Army as a private after college graduation; taught ballistics and mathematics to artillerymen at Fort Scott, San Francisco; demobilized with rank of second lieutentant
:
Hustled a living as a poker player and sold wildcat mining stocks
1922:
Became a book salesman, selling Elbert Hubbard's "Little Journeys" door-to-door
1922:
Short film directing debut, "The Ballad of Fultah Fisher's Boarding House/Fultah Fisher's Boarding House"; made in San Francisco for Shakespearean actor Walter Montague's new studio
:
Apprenticed at Walter Bell's small film lab where he printed, dried and spliced amateur films and dailies for Hollywood comedy director Bob Eddy
1923:
Worked as prop man, film editor and gagman for Bob Eddy
:
Co-wrote--but did not direct--numerous shorts and two features; joined Hal Roach studios as a gagman of "Our Gang" comedies; hired as gag writer by Mack Sennett for Harry Langdon comedies
1926:
Co-directed (uncredited) and co-wrote Harry Edwards' "Tramp Tramp Tramp", starring Langdon
1926:
Solo feature directing debut, "The Strong Man", starring Langdon
1927:
Co-scripted (with Arthur Ripley) Edwards' "His First Flame", starring Langdon
1927:
Last film with Langdon, "Long Pants"
1927:
Went to NYC where he directed Claudette Colbert in her film debut, "For the Love of Mike"
:
Briefly Returned to work for Sennett
1928:
Joined Harry Cohn's Columbia Pictures as a director; contract called for relatively paltry sum of $1000 a picture but gave Capra complete control of his projects, the first being "That Certain Thing"; helmed eight more features that year with "Submarine" establishing him as a bankable director
1929:
First real talkie, "The Younger Generation"; "Submarine" had sound effects and snatches of dialogue
1930:
First collaboration with screenwriter Jo Swerling, "Ladies of Leisure"
1931:
First collaboration with screenwriter Robert Riskin, "Platinum Blonde"
1932:
Fifth and last collaboration for 14 years with Swerling, "Forbidden"
1933:
Earned first Academy Award nomination for Best Director for "Lady for a Day", adapted by Riskin from a Damon Runyan story
1934:
First blockbuster hit, "It Happened One Night"; became first fim to sweep the top five Oscars: Best Picture, Best Director, Best Screenplay (Riskin), Best Actor (Clark Gable) and Best Actress (Colbert)
1936:
Weighed in with the first of his social comedies, "Mr. Deeds Goes to Town", winning second Best Director Academy Award
1938:
Earned third Best Director Oscar for film version of George S Kaufman and Moss Hart's stage hit, "You Can't Take It with You"; first of three films with actor James Stewart
1939:
Earned Oscar nomination as Best Director for "Mr. Smith Goes to Washington", with Stewart in the title role; last film for Columbia
1939:
Formed Frank Capra Productions with Riskin
:
Commissioned as a major in the US Army Signal Corps; produced all, and directed some, of the films in the "Why We Fight" and "Know Your Ally/Know Your Enemy" documentary series; discharged after WWII with rank of colonel
1945:
Formed Liberty Films with production head Samuel Briskin, William Wyler and George Stevens which made only one film, "It's a Wonderful Life" (1946); Liberty Films sold to Paramount in 1948
1946:
Received last Academy Award nomination as Best Director for "It's a Wonderful Life", starring Stewart; Swerling contributed additional scenes
1950:
Directed "Riding High", a remake of his earlier "Broadway Bill" (1934), starring Bing Crosby
1951:
Reteamed with Crosby for "Here Comes the Groom"; 11th and last collaboration with Riskin
1952:
Retired to his ranch; worked with CalTech on Defense Department project studying psychological warfare; went to India as US State Department emissary to a film festival that the USA feared would be controlled by Communists; had security clearance delays due to content of "State of the Union" (1948)
:
Produced, directed and wrote four educational science documentaries for Bell Telephone: "Our Mr. Sun", "Hemo The Magnificent", "Strange Case of Cosmic Rays" and "Unchained Goddess"
1961:
Directed last feature "A Pocketful of Miracles", a remake of "Lady for a Day"
1964:
Shot last film, "Rendezvous in Space", a short made for the Martin-Marietta Corporation
1964:
Moved back onto the Columbia lot to begin pre-production on "Marooned"; blaming then-studio chief Mike Frankovich for forcing him to submit to what he considered unreasonable script approvals and budgets, left this pet film project and officially retired; picture eventually released in 1969 with John Sturges at the helm
1967:
Left Hollywood with his wife to settle in La Quinta, California
:
Suffered a series of minor strokes and was under 24-hour nursing care in the late 1980s