share:
Recent DVDs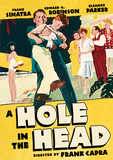 A Hole in the... With his master touch, legendary director Frank Capra (IT'S a WONDERFUL LIFE,... more info $11.35was $19.95 Buy Now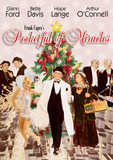 Pocketful of... Capricious, winsome, whimsical, and all together delightful! Superbly directed... more info $10.65was $19.95 Buy Now
MEDIA:
WATCH MOVIE CLIPS
|
VIEW TRAILER
|
VIEW PHOTOS
|
WATCH A TCM PROMO
| | | | |
| --- | --- | --- | --- |
| Also Known As: | Francesco Capra,Frank R Capra,Col. Frank Capra,Frank R. Capra,Lt. Col. Frank Capra | Died: | September 3, 1991 |
| Born: | May 18, 1897 | Cause of Death: | natural causes |
| Birth Place: | Italy | Profession: | Director ... director producer screenwriter propman editor gagwriter janitor lab apprentice salesman |
RATE AND COMMENT
BIOGRAPHY
ywood in 1952. He spent the next seven years working with CalTech for the Defense Department on a project studying psychological warfare, after which he went to India for a film festival as a U.S. emissary, only to have his credentials delayed for content in "State of the Union." During this time, he also wrote and produced four science-based educational documentaries for Bell Telephone: "Our Mr. Sun," "Hemo the Magnificent," "Strange Case of Cosmic Rays" and "Unchained Goodness." Capra returned to Hollywood filmmaking with "A Hole in the Head" (1959), which starred Frank Sinatra as a widower who stops at nothing to fulfill his dream of building a huge amusement park. Capra next directed what turned out to be his last Hollywood film, "Pocketful of Miracles" (1961), a remake of his own "Lady for a Day," starring Bette Davis as Apple Annie.
Capra tried one last time to mount a feature film when he went into pre-production on "Marooned" for Columbia in 1964. Frustrated with then-studio head Mike Frankovich for what he deemed unreasonable script approvals and budgets, Capra left the project and officially retired. Later in the decade, John Sturges took the reigns of "Marooned," which was eventually released in 1969. Meanwhile, Capra directed his last film, "Rendezvous in Space" (1964), which was made for the Martin-Marietta Corporation, builders of the Titan rocket boosters, and fell in line with the tradition of his great war-time documentaries. In 1967, Capra and his wife, Lucille, left Hollywood and relocated to La Quinta, CA, where the director spent the rest of his days publishing his memoirs, The Name Above the Title (1971), and giving lectures as a popular speaker on college campuses. After suffering a series of strokes in the 1980s that put him under 24-hour nursing care, Capra died in his sleep from a heart attack on Sept. 3, 1991 in his La Quinta home. He was 94. Capra left behind a legacy as a director who made movies with simple messages, which often required a suspension of disbelief in order to respond to them. His genius as a moviemaker was getting the audience past that hurdle and pulling mercilessly at the heart-strings. Francois Truffaut once said of him: "In recognizing the facts of human suffering, uncertainty, anxiety, the everyday struggles of life, Capra, with his unquenchable optimism, was a healing force. This good doctor, who was also a great director, became a restorer of men's spirits." string of iconic films, Capra went on to adapt the George S. Kaufman-Moss Hart play, "You Can't Take It With You" (1938), which helped to perpetuate the director's utopian vision of the world and reportedly became the director¿s most profitable film. "You Can¿t Take It With You" was a whimsical screwball comedy about an eccentric family headed by a former businessman-turned-artist (Lionel Barrymore), who is happy spending all day painting despite his obvious lack of talent. But when one of the daughters (Jean Arthur) falls in love with her boss¿ son, the family tries and horribly fails to act normal in an effort to impress the in-laws. Once again, Capra found himself in contention for Best Director at the Academy Awards. His next film, "Mr. Smith Goes to Washington" (1939), which was also his last film for Columbia, truly encapsulated the idea of idealism triumphing over evil. Capra discovered his best representative of this ideal in the form of actor James Stewart, who played a newly elected senator sent to do battle against crooked politicians in the name of "truth, justice and the American way." Though such easy cures for the political and press corruption so visibly illustrated were not readily available, the film exhibited the master director at work, using all the techniques at his disposal to pack an emotional wallop in every scene, particularly Stewart¿s famed emotionally draining filibuster. Long shots, quick cuts in close-up, and montages that conveyed an accelerated storyline without disrupting it complemented a stellar cast that helped deliver another Oscar-nominated masterpiece for Capra.
Capra moved on to direct the last of his so-called social films, "Meet John Doe" (1941), which happened to be the first of his independent ventures. The story focused on a female reporter, disgruntled from being fired, who causes a public sensation after writing a fake suicide note from a John Doe claiming to kill himself by jumping off of city hall. But when the public wants to meet said John Doe, a fascistic tycoon (Edward Arnold) with presidential ambitions hires a former ballplayer-turned-homeless man (Gary Cooper) to play Doe, using him as a springboard to launch his political aspirations. Though the film turned a profit, Capra and producing partner Riskin were forced to dissolve their production company due to excessive taxes. Meanwhile, Capra joined the rest of Hollywood in waving the flag during World War II, reentering the service to devote his filmmaking talents to the American propaganda effort. With his new commission as a major in the U.S. Army Signal Corps, Capra directed a series of what he called his most important films for the U.S. War Department, including the "Why We Fight" series, which consisted of seven films like "The Nazis Strike" (1942) and the Oscar-winning "Prelude to War" (1942). After his service was completed, Capra left with the rank of colonel and received the Distinguished Service Medal in 1945.
Capra¿s only commercial film to appear during the war was "Arsenic and Old Lace" (1944), a farcical comedy about a pair of spinster sisters (Josephine Hull and Jean Adair) who poison lonely bachelors to put them out of their lovelorn misery. Meanwhile, their newly married nephew (Cary Grant) goes to great pains keeping his family¿s secrets away from his blushing new bride (Priscilla Lane). Adapted from the Joseph Kesselring play in 1941, the film remained on the shelf for three years before being released to near-universal praise. Once back in civilian clothes, the director went to work on the perennial Christmas classic, "It's a Wonderful Life" (1946), a picture that lost money at the box office during its initial release, but later became a yearly must-see yuletide movie. Capra considered it his greatest achievement, with time having borne him out as the sentimental tale continued to improve with age. For his examination of the human heart, he cast James Stewart as small-town Everyman George Bailey, whose ambitions to leave Bedford Falls and see the world have been thwarted by circumstances and his own giving heart. Having sacrificed his own education so his brother could have one, while protecting the town from his greedy banker boss, Mr. Potter (Lionel Barrymore), George thinks his life is a failure, leading him to contemplate suicide by jumping off a bridge. But a bumbling angel named Clarence (Henry Travers) intercedes, showing him how much Bedford Falls and his family truly needs him. Shot under the auspices of his newly-formed Liberty Films, "It¿s a Wonderful Life" was full of Capra¿s contagious optimism and faith in the basic goodness of people, perfectly captured with Stewart¿s iconic return to his town after thinking himself dead, wishing everyone and everything a "Merry Christmas."
The box office failure of "It's a Wonderful Life" presaged the fate of his subsequent five features, none of which found much success. One of the best of these was his next picture ¿ and the last made for Liberty Films ¿ "State of the Union" (1948), a lighthearted comedy based on the hit Broadway play about an idealist industrialist (Spencer Tracy) sickened by political corruption who decides to run for president. After selling Liberty to Paramount, Capra entered the waning years of his career, directing the musical comedy "Riding High" (1950), starring Bing Crosby and Coleen Gray, and another musical romantic comedy "Here Comes the Groom" (1951), also starring Crosby and Jane Wyman, before stepping away from Holl