share:
Recent DVDs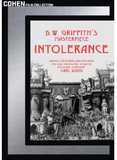 Intolerance ... Intolerance and it's terrible effects are examined in four historical eras. In... more info $29.95was $38.99 Buy Now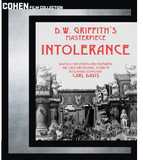 Intolerance ... Intolerance and it's terrible effects are examined in four historical eras. In... more info $37.55was $55.99 Buy Now
MEDIA:
WATCH MOVIE CLIPS
|
VIEW TRAILER
|
VIEW PHOTOS
|
WATCH A TCM PROMO
| | | | |
| --- | --- | --- | --- |
| Also Known As: | | Died: | October 6, 1962 |
| Born: | July 12, 1880 | Cause of Death: | cancer |
| Birth Place: | Louisville, Kentucky, USA | Profession: | Director ... |
RATE AND COMMENT
MILESTONES
:
As a child in Louisville, Kentucky, performed in and produced amateur theatricals
1896:
At age 16, joined the Manhattan Fair and Carnival Company; changed first name to Tod
:
Billed as "The Living Corpse" in one carnival act; would be buried alive for up to two days at a time
:
Briefly appeared as a clown with the Ringling Brothers Circus
:
Performed in vaudeville as a contortionist and clown as well as a singer and dancer and a comic, the latter in partnership with several other performers including Charles Murray; traveled throughout the world
1913:
Introduced to D W Griffith by former partner Charles Murray; joined Biograph Studios as a performer
1913:
Feature acting debut, had bit role as an undertaker in "Scenting a Terrible Crime", directed by Griffith
:
Moved to Hollywood with Griffith
1915:
Began directing career, helming two-reel shorts like "The Living Death" and "The Lucky Transfer"
1915:
Involved in an automobile accident while driving drunk that resulted in the death of comic Elmer Booth, a passenger in the car (June 17)
1916:
Was an assistant director to D.W. Griffith on "Intolerance"; also acted in the film
1916:
Wrote and directed the comedy short, "The Mystery of the Leaping Fish"
1917:
Feature film directing debut, the Civil War romance "Jim Bludso"; co-directed with star Wilfred Lucas
1917:
Helmed several films for Metro, many with Edith Storey as star
1918:
Began directing for Bluebird Photoplays; later joined Universal by year's end
1918:
Initiated collaboration with actress Priscilla Dean with "Which Woman" and "The Brazen Beauty"
1918:
Received screenplay credit for "Set Free"; also directed
1919:
First collaboration with Lon Chaney, "The Wicked Darling", starring Priscilla Dean
1924:
Last film under Universal contract, "White Tiger"
:
Struggled with alcoholism for roughly two years
1925:
Career turned around after directing "The Unholy Three" for MGM; film starred Chaney, Victor McLaglen and Harry Earles
1926:
Helmed "The Black Bird", starring Chaney
1927:
Clashed with studio heads over "The Show", featuring John Gilbert and Chaney; dark subject matter (a circus sideshow) offended many critics
1929:
Last collaboration with Chaney, "Where East Is East"; also last silent film
1929:
First sound film, "The Thirteenth Chair"; also released as a silent; first film with Bela Lugosi
:
Loaned out to Universal
1931:
Directed, "Dracula" (for Universal); director's first choice for part was Chaney who was too ill to work; title role eventually played by Bela Lugosi who had originated it on Broadway
1932:
Status at MGM lessened after the box-office failure of "Freaks"; studio cut 20 minutes after a disastrous preview; contemporary critics and audiences dismissed film; banned from screenings in Great Britain until 1962
1933:
Reteamed with John Gilbert on "Fast Workers", a drama about construction workers that proved a flop
1936:
Directed the intriguing "The Devil Doll"
1939:
Last film, "Miracles for Sale"
1942:
Formally retired from filmmaking
1946:
Received screen credit for the story for "Inside Job"
:
Developed throat cancer in the 1950s and underwent an operation on his tongue