share:
Recent DVDs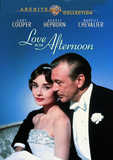 Love in the... She plays the cello. He plays the field She's coltishly young. He's worldly and... more info $14.36was $17.99 Buy Now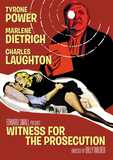 Witness for... Marlene Dietrich, Tyrone Power, Charles Laughton, Elsa Lanchester. A suspenseful... more info $14.96was $19.95 Buy Now
MEDIA:
WATCH MOVIE CLIPS
|
VIEW TRAILER
|
VIEW PHOTOS
|
WATCH A TCM PROMO
| | | | |
| --- | --- | --- | --- |
| Also Known As: | | Died: | March 27, 2002 |
| Born: | June 22, 1906 | Cause of Death: | pneumonia |
| Birth Place: | Austria | Profession: | Writer ... |
RATE AND COMMENT
MILESTONES
1964:
"Kiss Me Stupid" condemned by the Legion of Decency
1968:
"Promises, Promises", a musical by Neil Simon, Burt Bacharach and Hal David based on "The Apartment", opened on Broadway; produced by David Merrick
1953:
Directed first of three successive adaptations of stage plays, "Stalag 17", picking up an Oscar nomination for Best Director; second film with Holden (who picked up a Best Actor statue)
1966:
Final Oscar nomination for writing (with Diamond) "The Fortune Cookie", starring Lemon; also directed; Walter Matthau received Best Supporting Actor Oscar
1957:
First collaboration with co-writer and producer I.A.L. Diamond, "Love in the Afternoon"; has been called "Wilder's most emphatic tribute to Lubitsch," a romantic comedy of the greatest elegance and charm
1929:
Worked as a screenwriter for UFA; among his sound pictures was Gerhard Lamprecht's version of "Emil and the Detectives" (1931)
1972:
"Sugar", an ill-fated musical adaptation of "Some Like It Hot" with a score by Jule Styne, opened on Broadway; produced by Merrick
1945:
Captured first two Oscars for direction and script (written with Brackett) for "The Lost Weekend", starring Milland as an alcohlic in relentless pursuit of the next drink
1944:
Co-author (with Raymond Chandler) and director of "Double Indemnity", starring Barbara Stanwyck and Fred MacMurray; received first Best Director Academy Award nomination; also shared Best Screenplay nomination
1951:
First film as producer, "Ace in the Hole/The Big Carnival"; also directed and co-wrote
1954:
Helmed and co-adapted "Sabrina", earning Academy Award nominations for Best Director and Best Screenplay; third film with Holden
:
Joined staff of DIE STUNDE as journalist
:
Moved to Berlin aged 20; worked various jobs including crime reporter and (allegedly) arts critic, dancer and gigolo
1957:
Picked up Oscar nomination for directing "Witness for the Prosecution", adapted from the play by Agatha Christie
1945:
Returned to Berlin as colonel in charge of US Army Psychological Warfare Division
1948:
Savagely sent-up America's military presence in post-World War II Berlin in "Foreign Affair"
1936:
Teamed with Charles Brackett; first produced script, Ernst Lubitsch's "Bluebeard's Eighth Wife" (1938)
1960:
Won three Academy Awards, Best Picture, Best Director and Best Original Screenplay (shared with Diamond) for "The Apartment", which reunited him with MacMurray and Lemmon; first screen collaboration with Shirley MacLaine
1950:
Directed last collaboration with Charles Brackett, "Sunset Boulevard", collecting two more Oscar nominations (and a win for Best Screenplay); starred Swanson, William Holden and von Stroheim
1970:
Extremely personal Wilder film, "The Private Life of Sherlock Holmes", received only a moderately warm reception at the time of its release
1981:
Final film as writer-director, "Buddy Buddy", starring Lemmon and Matthau
1929:
First film as co-screenwriter (with Curt Siodmak), the pseudo-documentary "Menschen am Sonntag/People on Sunday", co-directed by Robert Siodmak and Edgar G Ulmer
1934:
First screen credits after moving to Hollywood; "One Exciting Adventure" (co-story) and "Music in the Air" (as co-writer, billed as 'Billie Wilder'); latter starred Gloria Swanson
1955:
First time directing Marilyn Monroe, "The Seven Year Itch"
1933:
Fled from Nazi Germany to Paris
1933:
In France, made co-directing debut with Alexander Esway on "Mauvaise Graine/Bad Blood"; also co-wrote script
1978:
Mined the themes of "Sunset Boulevard" in "Fedora", starring Holden as fading producer Dutch Detweiler; adapted from a short story by Tom Tryon about a Garboesque star
1934:
Moved to Hollywood via Mexico; shared a room and "a can of soup a day" with actor Peter Lorre
1914:
Moved to Vienna at age 8 (date approximate)
1963:
Reteamed with MacLaine and Lemmon for "Irma la Douce", his last box-office hit
1941:
Scripted (with Brackett) Howard Hawks' "Ball of Fire"; Oscar-nominated for Best Original Story; also received Best Screenplay nomination (shared with Brackett) for "Hold Back the Dawn"
1993:
Andrew Lloyd Webber's stage musical based on "Sunset Boulevard" returned Wilder to public consciousness
1995:
Approached by director Cameron Crowe to play cameo role of a legendary agent (Dickie Fox) and mentor to "Jerry Maguire"; Wilder refused role
1943:
First film directing actor Erich von Stroheim, "Five Graves to Cairo"
1933:
First Hollywood credit, "Adorable", (shared a "from story" credit as film was based on 1931 German picture "Ihre Hoheit befiehlt")
1972:
Helmed, produced and co-wrote (with Diamond) the underrated comedy "Avanti!", starring Lemmon and Juliet Mills
1942:
Hollywood directing debut (also co-writer with Brackett), "The Major and the Minor", starring Ray Milland and Ginger Rogers
1959:
Received Oscar nominations for directing and co-writing (with Diamond) "Some Like It Hot", starring Monroe, Tony Curtis and Jack Lemmon
1974:
Reunited with Lemmon and Matthau for ill-fated remake of "The Front Page"
1939:
With Brackett and Walter Reisch, co-wrote Lubitsch's "Ninotchka"; received first of 20 Academy Award nominations