share:
Recent DVDs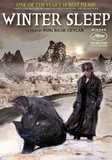 Winter Sleep ... Directed by the Turkish cinema master, Nuri Bilge Ceylan, this enthralling,... more info $20.95was $29.95 Buy Now
Velvet Goldmine ... Ewan McGregor (Moulin Rouge!), Jonathan Rhys Meyers ("The Tudors") and Christian... more info $11.95was $14.99 Buy Now
Mansfield Park ... Frances O'Connor, Johnny Lee Miller. Romantic entanglements threaten the bond... more info $6.95was $9.98 Buy Now
MEDIA:
WATCH MOVIE CLIPS
|
VIEW TRAILER
|
VIEW PHOTOS
|
WATCH A TCM PROMO
| | | | |
| --- | --- | --- | --- |
| Also Known As: | | Died: | |
| Born: | March 19, 1952 | Cause of Death: | |
| Birth Place: | Queens, New York, USA | Profession: | executive, producer, director, actor, exhibitor |
A flamboyant, aggressive and often confrontational co-chairman who formed Miramax Films with his younger brother Bob, Harvey Weinstein became the darling distributor of the indie film world, ultimately emerging as one of the most powerful moguls in Hollywood. But with huge success came a reputation for rudeness and bullying, earning him a large share of detractors. Still, he was passionate about film and managed to shine a light on movies that otherwise would have been ignored. With Miramax, Weinstein distributed such art-house hits as "sex, lies, and videotape" (1989), "My Left Foot" (1989), "Tie Me Up! Tie Me Down!" (1990) and "The Crying Game" (1992), the last being one of Miramax's first big hits. But it was Quentin Tarantino's "Pulp Fiction" (1994) that cemented his place as a top studio head. He won his first Best Picture Oscar with "The English Patient" (1996) while joining forces with Disney, proving that he had as much business savvy as he did taste in film. During his partnership with Disney, Weinstein elevated his game with "Good Will Hunting" (1997), "Shakespeare in Love" (1998) and "In the Bedroom" (2001), all of which earned significant award recognition. But the venture with Disney...
A flamboyant, aggressive and often confrontational co-chairman who formed Miramax Films with his younger brother Bob, Harvey Weinstein became the darling distributor of the indie film world, ultimately emerging as one of the most powerful moguls in Hollywood. But with huge success came a reputation for rudeness and bullying, earning him a large share of detractors. Still, he was passionate about film and managed to shine a light on movies that otherwise would have been ignored. With Miramax, Weinstein distributed such art-house hits as "sex, lies, and videotape" (1989), "My Left Foot" (1989), "Tie Me Up! Tie Me Down!" (1990) and "The Crying Game" (1992), the last being one of Miramax's first big hits. But it was Quentin Tarantino's "Pulp Fiction" (1994) that cemented his place as a top studio head. He won his first Best Picture Oscar with "The English Patient" (1996) while joining forces with Disney, proving that he had as much business savvy as he did taste in film. During his partnership with Disney, Weinstein elevated his game with "Good Will Hunting" (1997), "Shakespeare in Love" (1998) and "In the Bedroom" (2001), all of which earned significant award recognition. But the venture with Disney dissolved in highly public fashion, leaving the Weinsteins without control over their former company. The brothers re-emerged with The Weinstein Co., which saw them on top of the heap once more with the Oscar-winning drama, "The King's Speech" (2010), proving that Weinstein also had that rare ability to mount a comeback.
Born on March 19, 1952 in Queens, NY, Weinstein was raised with his brother and future business partner, Bob, by his father, Max, a diamond cutter who worked in New York City's famed diamond district, and his mother, Miriam, who occasionally worked as a secretary to help make ends meet. Weinstein had always been passionate about movies, having seen just about everything Hollywood had to offer - from James Bond to "The Ten Commandments" (1956). But it was his accidental viewing of Francois Truffaut's "The 400 Blows" (1959) - he thought he was seeing a porn movie - that sparked an unquenchable thirst for film. Every weekend, Weinstein and his brother walked two miles to the Mayfair Theatre, where they absorbed the works of Truffaut, Fellini, and Visconti. After graduating high school, Weinstein attended the University of Buffalo, where he continued devouring movies at the city's various theaters while working to bring concerts to Buffalo through the school's arts councils. Already he began cultivating his bullying reputation while butting heads with a rival council. But Weinstein showed his business prowess early on when he flew to New York with and a classmate and convinced Stephen Stills to perform after raising $20,000. The success spawned his first company, the concert promoting business Harvey & Corky Presents.
In 1973, Weinstein dropped out of college to pursue concert promotion business fulltime. Joined by his brother, Bob, who also dropped out of SUNY at Fredonia as a sophomore, Weinstein acquired a rundown theater where they staged concerts and one night a week showed three movies for the price of one. Despite achieving moderate local success, Weinstein wanted badly to enter into the movie business. His desire led him to commute to New York City, where he worked part time as an assistant to Julian Schlossberg, who was then the vice president of East Coast production for Paramount Studios. In 1979, Weinstein sold his shares of the concert promotion business and invested in Miramax with Bob, which they named after both their parents (Max had died of a heart attack three years earlier). Because Hollywood had abandoned the moody character-driven movies of the late-1960s and early-1970s, thanks to the mainstream success of blockbusters like "Jaws" (1975) and "Star Wars" (1977), the Weinsteins saw an opening to fill that particular gap with art-house fare. But they immediately felt resistance from the system during their first trip to the Cannes Film Festival after failing to find exhibitors for their foreign films, leaving them to release softcore erotica like "Goodbye, Emmanuelle" (1981).
But the Weinsteins soon made their presence felt following another trip to Cannes in 1982, where they acquired "The Secret Policeman's Other Ball" (1982), a comedy benefit concert for Amnesty International that featured Monty Python, Rowan Atkison and Victoria Wood, as well as rock performances from Eric Clapton, Sting and Phil Collins. The concert film proved to be the first hit for Miramax - and its last for several years. The Weinsteins fell on some lean times in the 1980s, barely staying afloat with the broad teen comedy, "Playing for Keeps" (1986), which the brothers wrote and directed themselves, and art house movies like "I've Heard the Mermaids Singing" (1987) and "Le Grand Chemin" (1987). Miramax finally saw light at the end of the tunnel after a British venture capital firm invested in the company, allowing Weinstein to open a line of credit and purchase better quality films. He went on to distribute director Errol Morris' blistering docudrama, "The Thin Blue Line" (1989), which used interviews and reenactments to chronicle the shooting death of a Dallas police officer and to prove that convicted killer Randall Dale Adams, who was sentenced to death row, was wrongfully accused. Ultimately, the film showed that five witnesses had committed perjury, leading to the appeals court to overturn the death sentence and eventually release Adams from prison. It also earned several critics awards, but did not qualify for a Best Documentary Academy Award, despite its considerable notoriety.
In 1989, the brothers hit their collective stride with a string of movies that not only bolstered Miramax's financial standing, but elevated Weinstein into a sort of godfather of independent filmmaking. He beat out the competition to handle the release of Steven Soderbergh's provocative debut "sex, lies, and videotape" (1989) while also throwing the company's support behind quieter films like "My Left Foot" (1989), which earned Academy Awards for star Daniel Day-Lewis and costar Brenda Fricker. Weinstein managed to stir up controversy in releasing art-house favorites "The Cook, the Thief, His Wife & Her Lover" (1989) and Pedro Almodovar's "Tie Me Up! Tie Me Down!" (1990). Both projects spurred a furious fight after the Motion Picture Association of America stamped them with the dreaded X-rating, which prevented a wide release. Weinstein sued, though the court eventually dismissed the case. But the MPAA did amend its policies and instituted a new NC-17 rating. The following year, both Jennie Livingston's fascinating study of the gay drag balls in Harlem, "Paris Is Burning" (1991), and Peter Richardson's satirical farce "The Pope Must Die" (1991), were condemned by various religious organizations. But it was Miramax's handling of riskier fare like the appropriately titled "Scandal" (1989) and "Madonna: Truth or Dare" (1991) that expanded both the company's power and visibility while making a greater number of films available on American movie screens.
The Weinsteins' bold move to distribute "The Crying Game" (1992), which featured a memorable advertising campaign asking audiences not to reveal the movie's secret, led to their studio's first major commercial hit. As a result, The Walt Disney Company - then led by studio chairman Jeffrey Katzenberg - acquired Miramax Films for $80 million in 1993. The following year, the Weinsteins had some of their biggest successes with P.J. Hogan's romantic comedy "Muriel's Wedding" (1994) and the Italian-made "Il Postino" ("The Postman") (1994), where a savvy marketing campaign helped earn the latter five Academy Award nominations. But the big prize that year was Quentin Tarantino's "Pulp Fiction" (1994), a sprawling crime thriller that earned over $100 million at the box office while having a profound effect on American culture and filmmaking in general. Following an off year that saw middling successes with "Smoke" (1995), "The Crossing Guard" (1995) and "The Englishman Who Went Up a Hill But Came Down a Mountain" (1995), Miramax secured its first Best Picture Academy Award, thanks to Anthony Minghella's historical epic, "The English Patient" (1996). Also that year, they released Alexander Payne's politically charged "Citizen Ruth" (1996), Jerry Zaks' emotionally raw "Marvin's Room" (1996), and David O. Russell's sex comedy "Flirting with Disaster" (1996).
Meanwhile, Miramax's horror oriented off-shoot, Dimension Films, which was run by brother Bob, began making substantial money thanks to Wes Craven's "Scream" (1996), which helped revolutionize the genre while spawning one of the company's first bona fide franchises. That same year, both Weinsteins signed a seven-year contract renewal with Disney, which Harvey described as "more about ownership and less about salary." But their bread and butter remained through nurturing their collaborations with some of the more celebrated young directors, including Tarantino, Robert Rodriguez and Kevin Smith, whose "Clerks" (1994) had previously helped establish their brand as kings of the indie world. Weinstein also began developing an enviable reputation for mounting highly effective - and often underhanded - Academy Awards campaigns, effectively wooing Oscars voters and earning multiple nominations and trophies for its films and performers, including "Good Will Hunting" (1997), "Shakespeare in Love" (1998), "The Cider House Rules" (1999), "Chocolat" (2000), "In the Bedroom" (2001), "Chicago" (2002), "Cold Mountain" (2003) and "Finding Neverland" (2004). Though many of his films were undeniably deserving of their recognition, Weinstein did receive his share of criticism for his overreaching tactics which sometimes included whisper campaigns against the competition.
Between 1993 and 2004, Miramax amassed 220 Academy Award nominations, winning three Best Pictures and 53 total Oscars, with the company's canny marketing efforts producing 11 films that grossed over $100 million domestically. Meanwhile, Dimension Films also proved profitable, with franchises based on hits like the horror spoof "Scary Movie" (2000) and the kids' espionage actioner "Spy Kids" (2001). Along the way Weinstein become that iconic Hollywood figure known for his good taste, but also for a tough negotiating style that often bordered on being offensive and sometimes outright violent. Rude and over-the-top with anger, Weinstein cultivated a reputation that divided Hollywood into factions that either supported or outright loathed him. He also infuriated some filmmakers with his excessive hands-on involvement with the movies, particularly in the post-production phase, earning himself the nickname "Harvey Scissorhands." Though obviously successful in films, Miramax struggled to expand into television. Weinstein did score major promotional points with its unscripted Matt Damon/Ben Affleck-produced series "Project Greenlight" (HBO, 2001-03/Bravo, 2004-05; HBO, 2015), which depicted the behind-the-scenes struggles of undiscovered filmmakers as they shoot a movie to ultimately be distributed by Miramax, of course. While the premise made for compelling television, the resulting films failed to make critical or commercial impact. Weinstein did achieve modest success with the spin-off fashion designer competition series, "Project Runway" (Bravo/Lifetime, 2004- ) hosted by supermodel Heidi Klum.
Not satisfied with filmed entertainment, Weinstein also ventured into the publishing world with Miramax Books, a profitable company with over 20 bestselling titles as of 2005. But their high-profile 1999 attempt to launch Talk magazine with former Vanity Fair editor Tina Brown was a prominent flop and shut down just three years later. Back on the film side, Weinstein aggressively courted legendary director Martin Scorsese by helping him pursue a long-planned project, "Gangs of New York" (2002), the story of the New York immigrant riots of the late 19th century. Starring Leonardo DiCaprio and Daniel Day-Lewis, the movie went through a series of setbacks, budget problems and a year-long release delay as Scorsese reportedly wrangled with Weinstein over various details before its fall 2002 release. Nonetheless, Weinstein stumped for both director and movie, earning a slew of Oscar nominations in one of his famously shrewd award campaigns. While Scorsese took home a Golden Globe for Best Director, he failed to win his long-coveted Oscar. Defying the hype surrounding their difficulties, Weinstein and Scorsese reunited on "The Aviator" (2004), a lavish biopic of the legendary billionaire Howard Hughes (DiCaprio). Powered by Miramax's legendary promotional muscle, "The Aviator" won the Golden Globe for Best Motion Picture - Drama and earned several nods at the Oscars.
Weinstein also found himself wrangling with his studio's golden boy, Quentin Tarantino, over his latest opus. Although initially set as a $42 million movie, "Kill Bill" ballooned into a $60-plus million, three-hour opus that took 155 days to shoot, with some insiders believing it Tarantino's official meltdown a la Francis Ford Coppola during "Apocalypse Now" (1979). Ultimately, Weinstein allowed Tarantino to forge ahead, but in a shrewd move, decided to issue the film in two parts just months away from each other as "Kill Bill, Vol. 1" (2003) and "Kill Bill, Vol. 2" (2004). Meanwhile, Michael Moore's documentary "Fahrenheit 9/11" (2004), which focused on the U.S.-Middle East relationships and events contributing to the Sept. 11, 2001 terrorists attacks, fanned the flames of controversy. Disney CEO Michael Eisner decreed that distributing the film via Miramax would harm the company's negotiations for favorable treatment for its Florida theme parks from Governor Jeb Bush, whose brother, President George W. Bush, was shown in a critical light. Undeterred, Weinstein instead bought back the film rights and distributed it independently via Lionsgate and IFC Films, relieving Disney of any corporate responsibility for the film. The pre-release furor only heightened interest in the film, which subsequently skyrocketed when "Fahrenheit 9/11" won the coveted Palme d'Or at Cannes and made history with its debut netting $21.8 million at the box office - the highest ever for a documentary.
The rift over the Moore film appeared to be the beginning of the end of the relationship between Disney and the Weinsteins. While the Mouse House appeared tired of defending Miramax's risky film output to its conservative, family-friendly investors, the brothers clearly resented interference from their corporate parent. The clashes included Disney chafing at the Weinsteins' desire to make larger, more costly films and vetoing the Weinstein's proposal to buy independent studio Artisan Films and a stake in the cable channels Bravo and IFC. Disney also turned down the idea of Miramax producing Peter Jackson's "The Lord of the Rings" films, though the brothers went on to receiving producing credits on the films, ultimately made by New Line. According to them, the constant disagreements stifled the Weinstein's entrepreneurial spirit and they formally severed their pact in March 2005 following arduous but reportedly amicable negotiations. Disney retained the Miramax name, the library of more than 550 films, and the publishing wing, while the Weinsteins received an estimated $130 million cash payout and kept Dimension Films.
The Weinsteins immediately announced the creation of a new company, aptly called The Weinstein Co., with an advisory board including various investment bankers and media executives as well as Robert Redford and Paul Newman. The company planned to release 15 to 20 films a year, including co-productions with Disney and would include other components, such as the Internet and publishing ventures. While the new company began getting its footing, several titles were released with Weinstein named as producer under the Miramax and Dimension banners, including "The Great Raid" (2005), "The Bothers Grimm" (2005), "Sin City" (2005) and "Derailed" (2005). The Weinstein Company's first bona fide money earner proved to be "Scary Movie 4" (2006), David Zucker's comedy-horror flick that starred an ensemble cast (Anna Faris, Leslie Nielsen, Michael Madsen, Carmen Electra) and spoofed countless Hollywood movies from recent memory, including "The Village" (2004), "The Grudge" (2004) and "The Saw" (2004). Of course, Weinstein continued working with favored directors like Rodriquez and Tarantino, who collaborated on the B-movie double feature "Grindhouse" (2007), while also trying to capitalize on sequels like "Rambo" (2008), which starred a now older Sylvester Stallone in one of his most iconic roles.
Following another collaboration with Tarantino on the well-received "Inglorious Basterds" (2009), Weinstein had a critical and financial flop on his hands with the much-ballyhooed musical, "Nine" (2009). But he soon found himself back in the Oscar game with "The Kings' Speech" (2010), a highly affecting drama about the stuttering future King George VI of England (Colin Firth), whose often contentious relationship with an unconventional speech therapist (Geoffrey Rush) turns into a lifelong friendship and helps guide a wounded nation through the travails of World War II. The film was a major success both critically and commercially, earning a huge take at the box office and several Academy Awards, including Best Picture. Also that year, he had another film in Oscar contention, "The Fighter" (2010), which starred Mark Wahlberg as boxer "Irish" Micky Ward, who beats the odds to win a chance at the welterweight. Christian Bale won the Academy Award for Best Supporting Actor as Ward's drug-addled half-brother, Dicky Eklund. But Weinstein still delved into campy horror with "Piranha 3-D" (2010) and "Scream 4" (2011), both of which earned their share of media attention, but failed to live up to the hype at the box office.
After going back to the well once more with Robert Rodriguez's "Spy Kids: All the Time in the World" (2011), Weinstein was the executive producer on a pair of misfires, the sci-fi horror thriller "Apollo 18" (2011) and the romantic comedy "I Don't Know How She Does It" (2011), starring Sarah Jessica Parker. Never one to shy away from camp, Weinstein produced the sequel, "Piranha 3DD" (2011), which once again featured the tiny flesh-eating fish terrorizing Lake Victoria. Both Ving Rhames and David Hasselhoff - who makes a knowing wink at his "Baywatch" days - are featured in cameos. Meanwhile, in August 2012, Weinstein became the victim of a bizarre extortion plot involving a struggling actor named Vivek Shah, who allegedly demanded Weinstein and four other unnamed wealthy businesspeople to wire millions of dollars to an offshore account. Supposedly Weinstein received a threatening letter demanding he send $13 million to the account or the then-anonymous plotter would harm his family. Four similar letters went out to prominent moguls in other industries with similar demands. Disturbed by the incident, Weinstein immediately referred the letter to the FBI, which conducted an investigation that led to Shah's arrest in Chicago a month later. Allegedly, Shah had indeed opened the offshore accounts and was planning on taking handgun training in Los Angeles.
VIEW THE FULL BIOGRAPHY
---
VIEW THE FULL FILMOGRAPHY
1988:
Became partners with Samuel Montagu Ltd. (an investment concern), expanding Miramax
:
Gained control of a movie theater; began putting on second- and third-run features costing $50-$100
1977:
Produced first feature, "White Rock"
1991:
Retained services of celebrity lawyer Alan Dershowitz to monitor the networks after ABC, CBS and NBC refused to run ads for "The Pope Must Die"
1996:
Signed seven-year deal with Disney
1986:
With brother Bob, co-directed first feature "Playing For Keeps"; also co-produced, co-scripted, and co-executive produced music
1991:
Added new releasing branch to Miramax, Prestige Films
1997:
Made film acting debut in Arthur Hiller's " An Alan Smithee Film: Burn Hollywood Burn"
1999:
Miramax signed eight-film agreement with MGM
1998:
Served as executive producer of the Oscar-winning "Shakespeare in Love"
1979:
With brother Bob, founded Miramax Films, named for their parents Miriam and Max Weinstein
2000:
Executive produced the box-office smash comedy spoof "Scary Movie"
2005:
Miramax ended 12-year exclusive relationship with Disney for a settlement worth $135 million; the Weinsteins took Dimension Films, Miramax's genre label, with them to their new company
1993:
Miramax purchased by Disney
1990:
Miramax sued the Motion Picture Association of America over X rating given to Pedro Almodovar's "Tie Me Up! Tie Me Down!"; court dismissed case but the new rating NC-17 was instituted by MPAA
1992:
Offshoot Dimension Films formed by Bob Weinstein
:
Produced rock concerts with his brother Bob Weinstein during college
2006:
The Weinstein Company announced a distribution pact with Metro-Goldwyn-Mayer; MGM distributed the product domestically in theaters, while the Weinstein Company retained long-term ownership of their product
1999:
Executive produced the Oscar-nominated "The Cider House Rules," directed by Lasse Hallstrom
1979:
Brothers journeyed to Cannes Film Festival with the proceeds from a music-producing business they ran in college; acquired rights to concert film "The Secret Policeman's Ball" and achieved art-house hit on double bill with "The Secret Policeman's Other Ball"
2004:
Co-produced the hit Bravo reality series "Project Runway"
2000:
Served as executive producer on "Bounce," starring Ben Affleck and Gwyneth Paltrow
2000:
Was an executive producer on "Chocolat," helmed by Lasse Hallstrom
1987:
Directed the animated film "The Gnomes' Great Adventure"
1996:
Miramax won first Best Picture Oscar with "The English Patient"
2012:
Hosted an election fundraiser for President Barack Obama at his Westport, CT home
1994:
Miramax released first blockbuster, Quentin Tarantino's "Pulp Fiction"
2010:
Executive produced the Oscar-winning "The King's Speech"
VIEW ALL MILESTONES
Notes
Awarded an honorary doctorate from SUNY, Buffalo in 2000.

Made Chevalier de L'Ordre Arts et Lettres by the French government in 2001.

"In terms of his sense of how to run a studio and his incredible taste in the years when he was at MGM, I suppose the guy that I look to has always been Irving Thalberg. I guess David Selznick also, because he took wild risks like 'Gone with the Wind' and Alfred Hitchcock and worked very closely as a producer and filmmaker. On the marketing side, I admire Mike Todd, who produced 'Around the World in 80 Days.' During the depression, when he was a Broadway showman, he had a play that was a bomb with the critics. He hired a thousand people to stand in line every day of the week on Broadway, so people thought it was this massive hit. They were buying tickets that he couldn't give away, and then finally the show ran six months to a year just based on the stunt that he pulled. So I get a kick out of all three of them." --Harvey Weinstein, quoted in GQ, October 1995.

"Harried-looking aides stream in and out of Harvey's shoe-box office, looking like medical orderlies in 'ER,' delivering scripts, faxes, contracts and other random data. All this they heap onto Harvey's desk, which already is strewn with crumpled memos, abandoned coffee cups, an oversized ashtray filled with cigarette butts and a collection of over-the-counter remedies ranging from Mylanta to simple aspirin. While many top film executives arrive at their office looking like they were prepping for a GQ photo shoot, Harvey dresses for combat duty--indeed, he occasionally looks like a refugee from a food fight. Harvey is often described as pugnacious, but those who've made movies at Miramax testify to his passion for films and filmmakers--most of all, his passion for hits." --J Max Robins in Variety, January 28, 1996.

In order to promote the film "The Pope Must Die", Miramax eventually decided to retitle the tale of a corpulent pontiff "The Pope Must Diet". Some newspapers had been advertising the film as "The Pope Must..." while in Yugoslavia the movie was being sold as "Sleeping with the Fishes".

Referring to Miramax's plans to redistribute "The Long Walk Home" in the spring of 1991, Weinstein said, "This effort is for everybody who strikes out one time and needs another chance. And if Miramax means anything, its epitaph would be that this was the place that wasn't afraid to break the rules." --from The New York Times, March 20, 1991.

mother:
Miriam Weinstein.
brother:
Bob Weinstein. Distributor, producer. Born in 1954; co-founded Miramax with Harvey.
daughter:
Lily Weinstein. Born c. 1994.
daughter:
Emma Weinstein.
VIEW COMPLETE FAMILY LISTING