share:
Recent DVDs
Don't Be a... From the creators of TV's IN LIVING COLOR, this outrageous comedy hit had... more info $6.95was $9.98 Buy Now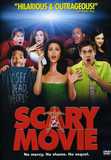 Scary Movie ... This hilarious, must-see comedy smash places Carmen Electra (TV's BAYWATCH),... more info $6.95was $9.98 Buy Now
MEDIA:
WATCH MOVIE CLIPS
|
VIEW TRAILER
|
VIEW PHOTOS
|
WATCH A TCM PROMO
| | | | |
| --- | --- | --- | --- |
| Also Known As: | Keenen Wayans | Died: | |
| Born: | June 8, 1958 | Cause of Death: | |
| Birth Place: | New York City, New York, USA | Profession: | Writer ... producer TV talk show director screenwriter actor comedian McDonald's manager |
RATE AND COMMENT
BIOGRAPHY
As the head and founding member of the multi-talented Wayans comedy empire, Keenen Ivory Wayans blazed a trail as a comedic actor and stand-up performer in the early 1980s. Though he made strides with guest-starring roles on several popular television shows, Wayans quickly became frustrated with the dearth of meaty comedic roles for African-American actors. He partnered with comedian Robert Townsend to channel his frustrations by co-writing the scathing and hilarious satire, "Hollywood Shuffle" (1987), which parodied the real-life challenges he faced trying to make it in show business. From there, he directed his first feature, "I'm Gonna Git You Sucka" (1988), which showcased his talent for satire - particularly on issues affecting African-American culture. But Wayans made his biggest impact on the small screen with "In Living Color" (Fox, 1990-95), a groundbreaking, controversial and downright hysterical sketch comedy show that broke down racial stereotypes while introducing the world to Jim Carrey, Damon Wayans and David Alan Grier. Though he left after its third season and achieved greater success with features like "Scary Movie" (2000), Wayans nonetheless built his legacy and family's comedy dynasty on the back of arguably the best sketch comedy show of the 1990s.
Born on June 8, 1958 in New York, NY, Wayans was raised in a Harlem tenement as one of 10 children by his father, Howell, a supermarket manager, and his mother, Elvira, a homemaker - both of whom were devout Jehovah's Witnesses. In order to gain the attention of his parents, Wayans developed a talent for performing. Unfortunately for him, most of his siblings did as well. While attending Seward Park High School, he worked as a manager of a McDonald's before graduating in 1975. Wayans moved on to college at the Tuskegee Institute in Alabama, where he earned a scholarship and studied engineering. During his first summer off from school, Wayans performed stand-up comedy at the Improv in New York City, which led to the young performer quitting school his sophomore year to pursue a risky comedy career. He relocated to NYC, where he honed his skills on the local circuit. After moving to Los Angeles in 1980, Wayans worked the Improv and Comedy Store. In short order, Wayans established himself as a bright, rising comic with an acerbic wit that challenged established conventions.
Wayans' talent behind the microphone was recognized early on by NBC, which signed the comic to a development deal. After making his television debut on the long-forgotten pilot for "Irene" (NBC, 1981), he had a small guest appearance on the first season of "Cheers" (NBC, 1982-1993). Wayans soon made his feature debut as an anonymous comic in "Star 80" (1983), director Bob Fosse's look at the murder-suicide surrounding Playboy centerfold, Dorothy Stratten (Mariel Hemingway). He ventured into the drama side of television with his first regular series role, playing one of several army recruits in a crack military unit on "For Love and Honor" (NBC, 1983-84). After the short-lived series came and went, Wayans' career entered into a lull. But he emerged with a vengeance when he collaborated with fellow comic Robert Townsend to write, produce and appear in "Hollywood Shuffle" (1987), a biting satire made on a shoestring budget about the compromises made by an aspiring African-American actor (Townsend) trying to make it in Hollywood. Though the project was Townsend's baby, it nonetheless gave Wayans an opportunity to finally expand his horizons.
Wayans again collaborated with Townsend, serving as producer on "Robert Townsend and His Partners in Crime" (HBO, 1987), an hour-long variety show that featured stand-up comedy, music and sketches. Also that year, the two partnered for "Eddie Murphy Raw" (1987), the famed comedian's concert film that was written by Wayans and directed by Townsend. Looking to strike out on his own, Wayans wrote, directed and starred in "I'm Gonna Git You Sucka" (1988), a hilarious satire of 1970s blaxploitation films that followed a mild-mannered man (Wayans) who seeks revenge for the death of his brother - who died from wearing too many gold chains - with the help of his old neighborhood friends (Isaac Hayes and Jim Brown). While also introducing brother Damon Wayans and sister Kim Wayans with small roles, the cult success of "I'm Gonna Git You Sucka" helped propel Wayans into the limelight. In 1990, he executive-produced a pilot "Hammer, Slammer & Slade" for ABC, which was derived from the film. Though the episode aired, the series was never picked up.
Wayans quickly parlayed the success of "I'm Gonna Git You Sucka" into a groundbreaking and often controversial sketch show, "In Living Color" (Fox, 1990-94), which irreverently skewered racial, political and cultural issues - particularly black stereotypes, which exploded on air through hilarious exaggeration. "In Living Color" introduced numerous characters and sketches, including "Homey D. Clown," an ex-convict-turned-clown for children's parties, which spawned the catchphrase "Homey don't play that;" "Men on Film," which starred two flamboyantly gay film critics; "Fire Marshall Bill," in which Jim Carrey was an accident-prone safety instructor; and "Handi Man," where Damon Wayans played a handicapped superhero who battled crime while drooling over himself. The latter sketch created the most controversy, with advocacy groups claiming insensitivity toward people with disabilities. But it also proved to be one of the best remembered of the bunch. Meanwhile, "In Living Color" forged the Wayans comedy empire, which included brothers Damon, Shawn and Marlon, and sister Kim. The show also was a proving ground for such non-Wayans as Jim Carrey, David Alan Grier, Jamie Foxx, former Fly Girl Jennifer Lopez and choreographer-turned-actress Rosie Perez.
Despite the show's success during the first few seasons, Wayans grew increasingly upset with the network's constant censorship - the most infamous being a sketch where he played Billy Dee Williams in a mock Colt 45 commercial, which ended with Wayans moving in on a woman passed out on his piano, implying that he was about to date rape her. The skit aired only once and was never seen again, even when the episode was released on DVD years later. Adding fuel to the fire was Wayans' increasing dissatisfaction with FOX rerunning previous episodes without his consultation, which he felt would decrease the syndication value later on. So after the third season, Wayans departed the show, while the rest of his family trickled out by the end of the fourth. A year later, "In Living Color" was off the air for good. After a brief spell out of the limelight, Wayans returned to the feature world by writing, directing and starring in "A Low Down Dirty Shame" (1994), a parody of "Shaft," in which he played an ex-cop with a troubled past who is tracking down the criminal responsible for him being kicked off the force. Instead of using typical exaggeration prevalent in his previous work, Wayans instead employed standard genre conventions and narrative structure.
Wayans returned to his hard-punching satirical roots to take on the popular 'hood films of the 1990s - namely "Boyz N the Hood" (1991) and "Menace II Society" (1993) - with "Don't Be a Menace to South Central While Drinking Your Juice in the Hood" (1996). Despite an interesting premise ripe for Wayans' satirical treatment, the film fell flat with audiences and critics. After starring alongside a bloated and pacified Steven Seagal as the comic sidekick in the action thriller "The Glimmer Man" (1996), Wayans returned to television as the host and star of a late-night talk show, "The Keenen Ivory Wayans Show" (syndicated, 1997-98), which blended the standard talk format with sketches and comedy while featuring the all-female band, Ladies of the Night. The show was unfortunately short-lived, though Wayans rebounded by writing and starring in the action-thriller "Most Wanted" (1997), playing a soldier on death row recruited for a top secret mission. He struck box office gold when he directed "Scary Movie" (2000), which deftly spoofed the new wave of teen slasher flicks like "Scream" (1996) and "I Know What You Did Last Summer" (1997). Also written by and starring younger brothers Marlon and Shawn, "Scary Movie" took in over $150 million at the box office, making it, at the time, the biggest hit of his career.
Since "Scary Movie" made an unexpectedly large sum of money, Wayans went back to the well to direct the inevitable sequel, "Scary Movie 2" (2001), which offered more of the same and took in less than half of its predecessor's box office receipts. Though two more installments were made, Wayans had, by this point, divorced himself from the franchise. Meanwhile, he collaborated with Marlon and Shawn once again, directing the pair in "White Chicks" (2004), in which they played two FBI agents forced to go undercover as a pair of white, blonde heiresses. Though the idea of two black guys masquerading as two white women may have seemed funny on paper, the result on film was nothing short of abominable. Both Marlon and Shawn looked more like circus freaks than high-class socialites, making one wonder how anyone could have been fooled by their get-ups, while the gags often descended into cheap stereotypes without any greater purpose. Nonetheless, "White Chicks" proved a success at the box office despite near universal derision from critics.
Wayans returned to the director's chair with "Little Man" (2006), an even more repulsive and obnoxious comedy about a littler person (Marlon Wayans) who poses as baby in order to steal a diamond from a couple (Shawn Wayans and Kerry Washington) desperate for a child. A direct rip-off of the old Bugs Bunny cartoon, "Baby Buggy Bunny," where "Babyface" Finster pretends to be a baby to recover money from Bugs' rabbit hole, "Little Man" ran afoul of most critics, who seemed to enjoy calling the comedy "abysmal," "forgettable" and "unfunny." But once again, the film defied the odds and took in over $100 million in both domestic and international box office. "Little Man" did have the dubious honor of receiving six Golden Raspberry Awards and winning three, including one for Worst Remake or Rip-Off. Wayans returned to his more satirical roots with "Dance Flick" (2009), starring a new generation of Wayans - Damon Wayans, Jr. and Craig Wayans, son of sister Deirdre. Though a little late to the party, "Dance Flick" poked fun at the once-popular trend of dance films like "Save the Last Dance" (2001).