share:
Recent DVDs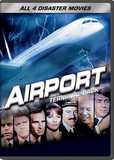 Airport... Prepare to take off on a non-stop, edge of your seat thrill ride with four... more info $16.95was $19.98 Buy Now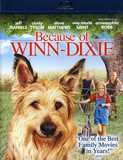 Because of... Based on the best-selling book, BECAUSE OF WINN-Dixie is the heartwarming tale... more info $9.95was $14.99 Buy Now
MEDIA:
WATCH MOVIE CLIPS
|
VIEW TRAILER
|
VIEW PHOTOS
|
WATCH A TCM PROMO
| | | | |
| --- | --- | --- | --- |
| Also Known As: | | Died: | |
| Born: | December 19, 1933 | Cause of Death: | |
| Birth Place: | New York City, New York, USA | Profession: | Cast ... actress model typist vendor |
RATE AND COMMENT
BIOGRAPHY
he TV movie adaptation of Alex Haley's "Mama Flora's Family" (CBS, 1998).
HBO tapped the now legendary actress for "Always Outnumbered" (HBO, 1998), a modern urban fable about a tough ex-convict (Laurence Fishburne), and "A Lesson Before Dying" (HBO, 1999), an adaptation of Ernest Gaines' novel about a teacher (Don Cheadle) sent to help a falsely accused murder convict (Mekhi Phifer) die with dignity. Not surprisingly, that performance was recognized with Emmy and Image Award nominations. Tyson went on to star in "The Rosa Parks Story" (CBS, 2002), supporting as the strong-willed mother of the woman whose refusal to give up her bus seat to a white man sparked the most successful non-violent protest in American history. Tyson returned to feature films in 2005; first, in the sentimental children's flick "Because of Winn-Dixie" (2005), before earning raves (including an Image Award) for her supporting role in Tyler Perry's "Diary of a Mad Black Woman" (2005). Perry's films proved an appropriate niche for the morals-minded actress, and she reprised her role in Perry's similarly successful "Madea's Family Reunion" (2006).
Following Tyson's supporting role in HBO's adventurous prohibition-set musical "Idlewild" (2006), the three-time Emmy winner earned her ninth nomination for "Relative Stranger" (Hallmark Channel, 2009), in which she portrayed the wise and humorous matriarch of a son (Eriq LaSalle) struggling to put his life back together after leaving his family for several years. Returning to the Perry fold with a part in "Why Did I Get Married Too?" (2010), Tyson continued to be remarkably active, with appearances in various major films, including the acclaimed period drama "The Help" (2011) and the thriller "Alex Cross" (2012), another Perry-related project. Verging on age 80, she won a Tony in 2013 for her emotive lead performance in the play "The Trip to Bountiful," for which she was nominated for an Emmy for Outstanding Lead Actress in a Miniseries or a Movie.
Harpers Bazaar
. A suggestion that Tyson parlay her striking looks into acting led to a few bit parts in movies in the late 1950s, but a more significant presence would soon be felt onstage.
Tyson gave an acclaimed performance in Jean Genet's "The Blacks," a sardonic, post-modern take on a minstrel show, as well as appeared in half a dozen other off-Broadway productions in the late 1950s and early 1960s. In 1962, she earned a Vernon Rice Award (later known as Drama Desk Award) for her role in "Moon on a Rainbow Shawl," however, after two roles as a prostitute, she steadfastly refused to play characters that were demeaning to black women. The following year, Tyson returned to Broadway to play the daughter of a strict New Orleans matriarch in "Tiger, Tiger Burning Bright" before becoming one of the earliest black actors cast on a regular TV show with her role as the secretary of an inner city social worker (George C. Scott) on "East Side/West Side" (CBS, 1963-64).
During the 1960s, while Tyson was involved in a long term relationship with bebop jazz legend Miles Davis, she made several television guest appearances on shows like "I Spy" (NBC, 1965-68) and "Slattery's People" (CBS, 1964-65), and had a notable supporting film role in the adaptation of Carson McCullers' "The Heart is a Lonely Hunter" (1968). Tyson spent most of the following year at the Cherry Lane Theater in "To Be Young, Gifted, and Black," an adaptation of the works of playwright Lorraine Hansberry. She continued to work steadily in an increasing number of primetime guest spots until 1972, when she starred in the groundbreaking film "Sounder" (1972), as a Depression-era wife and mother struggling to hold her sharecropper family together while her husband is in jail. Tyson anchored the film with her luminous, heart-breaking performance, earning Oscar and Golden Globe nominations for her leading performance and wins from the National Board of Review and the National Society of Film Critics.
Meanwhile the movie theaters exploded with a new wave of black urban her s like "Shaft" (1971), but television proved to be an emerging frontier for a new era of realistic, character-based films about African-American life and heritage. Based on her success with "Sounder," Tyson became a go-to actress for such works, giving an Emmy-winning performance in the TV movie adaptation of Ernest Gaines' novel, "The Autobiography of Miss Jane Pittman" (CBS, 1973). Tyson starred as the title character, whose 110-year life span serves as a chronicle of over 100 years of struggle for African-Americans - from slavery to the Civil Rights movement. Tyson segued into contemporary times with a leading role as the wife of a housepainter and aspiring p t (James Earl Jones) in the little-seen "The River Niger" (1975), but was back in the critic's circle with her strong, courageous portrayal of the mother of Kunta Kinte in the groundbreaking ABC miniseries, "Roots" (1977).
Tyson earned another Emmy nomination for "Roots" and enjoyed further opportunities to bring African-American history into millions of homes with a supporting role as the mother of Olympic gold medalist Wilma Rudolph in "Wilma" (NBC, 1977), and an Emmy-nominated portrayal of Coretta Scott King in the NBC biography, "King" (1978). The same year, Tyson starred as Harriet Tubman, the former slave who shepherded escaped slaves to freedom on the Underground Railroad in "A Woman Called Moses" (NBC, 1978). Re-teaming with her "Sounder" and "King" co-star Paul Winfield - with whom she had an on-off romance - Tyson and Winfield played the parents of a teenage drug addict in "A Hero Isn't Nothing But a Sandwich" (1978), based on the popular young adult novel.
In an unexpected shift to the action-disaster genre so big in the 1970s, Tyson appeared in the ensemble cast of "The Concorde Airport '79" (1979) before surprising again with her role as a teacher who helps an ex-con (Richard Pryor) stay on the straight-and-narrow in the comedy hit, "Busting' Loose" (1981). Tyson essayed another teacher in the "The Marva Collins Story" (CBS, 1981), earning an Emmy Award nomination and a win from the fledgling NAACP Image Awards for portraying the real-life heroic character of an inspiring inner-city teacher. That same year, Tyson reconciled with her former beau, the increasingly eccentric Miles Davis, and the pair was married, though their reunion lasted just seven years. Tyson returned to Broadway in 1983 in "The Corn is Green," and over the remainder of the decade starred or supported in half a dozen TV movies, notably "Samaritan: The Mitch Snyder Story" (CBS, 1986), a Washington-set biopic of a homeless rights advocate which earned Tyson an Image Award for Supporting Actress, and "The Women of Brewster Place" (ABC, 1989), a miniseries adaptation of the Gloria Naylor novel which was nominated for an Emmy and won an Image Award for Best Miniseries.
In 1990, Tyson won a Cable ACE Award for her portrayal of a mother caught up in the Watts riots in the TNT drama "Heat Wave" (1990), and the following year she had a supporting role as the cook at the Whistle Stop Café in the blockbuster chick flick, "Fried Green Tomat s" (1991). Tyson earned a pair of Emmy nominations in 1994; one for her regular primetime role as a crusading Southern lawyer in "Sweet Justice" (NBC, 1994-95), and a win for her starring performance in the TV movie "The Oldest Living Confederate Widow Tells All" (CBS, 1994). A mainstay of made-for-TV film dramas throughout the 1990s, several award nominations were again forthcoming when Tyson was cast as an elderly widow struggling to hold on to her farm by turning it into a care center for Alzheimer's patients in "The Road to Galveston" (USA Network, 1996). She was nominated for an Image Award for playing the head of the Harlem numbers racket in the period gangster film, "Hoodlum" (1997), and won an Outstanding Lead Actress Image Award for t