share:
Recent DVDs
Lost Angel ... A little girl named Alpha (Margaret O'Brien) looks like a typical six-year-old.... more info $18.95was $21.99 Buy Now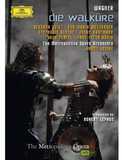 Die Walkure ... Starring Eva-Maria Westbroek, Jonas Kaufmann, Deborah Voigt. more info $25.95was $34.98 Buy Now
MEDIA:
WATCH MOVIE CLIPS
|
VIEW TRAILER
|
VIEW PHOTOS
|
WATCH A TCM PROMO
| | | | |
| --- | --- | --- | --- |
| Also Known As: | | Died: | September 28, 1948 |
| Born: | May 29, 1904 | Cause of Death: | heart attack |
| Birth Place: | Charleston, Illinois, USA | Profession: | Cinematography ... director of photography assistant cameraman office boy lighting cameraman lieutenant |
RATE AND COMMENT
BIOGRAPHY
During the deeply entrenched days of the Hollywood studio system, cinematographer Gregg Toland's technical and visual innovations set him apart from the flock of doctrinaire technicians and engineers embedded in the formulaic studio factories. He was that rarity among technicians--a cinematographer eager to accept technological advances and apply them creatively to the narrative film form. Toland's talent was readily accepted by the Hollywood establishment, who graced him with a charmed life amid the workmanlike atmosphere pervading most studio productions. Contracted throughout his career to Samuel Goldwyn (although he was lent to other producers), Toland was permitted more freedom than most cinematographers of his time, from being allowed his choice of crew and story properties to converting studio cameras to his own specifications. Working with such outstanding directors as Howard Hawks, William Wyler, John Ford and Orson Welles, Toland was in the unique position of incorporating technological innovations into equally innovative narrative frameworks.
As a child, Toland attended technical school to study electrical engineering. At 15, Toland left school for Hollywood, where he found a position as an office boy for a Hollywood film studio. Developing an interest in camerawork, it wasn't long before he became an assistant to George Barnes. By the time Toland was 27, he had become a first cameraman, the youngest in Hollywood.
In Toland's early work, in films such as "Les Miserables" (1935), "Dead End" (1937), "Intermezzo" (1939), "The Grapes of Wrath" (1940), "The Long Voyage Home" (1940), and "Wuthering Heights" (1939), he consciously rejected the soft focus, one-plane depth of the established Hollywood house style and strove for a more jarring, razor-sharp black-and-white, employing recent advances in photography that included the use of high-powered Technicolor arc lamps for black-and-white productions, Super XX film stock (a 1938 Kodak stock four times faster than its previous stock without any increase in graininess), lens coating (to cut down on glare) and self-blimped cameras (permitting filming in confined spaces). "The Long Voyage Home" is a milestone in the evolution of Toland's technical experimentation, enlisting high contrast black-and-white film, deep focus (with foreground, middle-ground, and background all in sharp focus), the self-blimped camera, ceilinged sets, low-angle lighting, shots composed into light sources and Germanic expressionism. But John Ford's turgid Eugene O'Neill mood piece was not an ideal showcase for Toland's technical wizardry, which required a bright, high-voltage directorial presence in which to display his innovations.
Toland once said, "I want to work with someone who's never made a movie. That's the only way to learn anything--from someone who doesn't know anything." In Orson Welles, Toland found a fresh perspective and vision outside of the Hollywood mainstream and in "Citizen Kane" (1941), he consolidated his bone-crisp look into a personal style, upsetting Hollywood cinematographic conventions in its wake. "Kane" synthesized Toland's deep focus experiments with Welles' directorial flourishes of fluid, moving camera shots and long takes, rejecting the standard Hollywood technique of intercutting. Welles and Toland achieved a heightened reality of space and time that exposed the artifice of the Hollywood house style, revitalizing Hollywood narrative forms and shaking up complacent technical and creative personnel.
At first Toland's deep-focus technique was considered too radical a departure from Hollywood norms. Moreover, Toland's fellow cinematographers found the films that succeeded "Kane," "The Little Foxes" and "Ball of Fire" (both 1941), too visually dense and confusing, and they complained that Toland's exaggerated depth-of-field sacrificed compositional roundness and rendered the image cartoonish.
After completing "Ball of Fire," Toland was drafted into wartime service with John Ford's OSS photographic unit, with which he shot Ford's memorable documentary, "December 7th" (1943). Toland was in the process of toning down his bravura technique into a more adaptable style, when, at 44, he suffered a fatal heart attack in 1948.
Where Toland rebelled in the 1930s against the prevalent style, by the end of the 1940s, Toland's technique had become the "new" Hollywood style, a transformation that invigorated a moribund classical cinema through the late 1940s and into the 1950s, until the advent of television and cheap cinematic gimmicks marked the fragmentation of the Hollywood system.