share:
Recent DVDs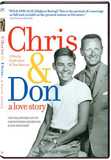 Chris & Don: A... This film is the true story of the passionate 3-decade relationship between... more info $17.95was $29.99 Buy Now
The Tailor of... In this seductive spy thriller based on the best-selling novel by John Le Carre,... more info $6.95was $9.98 Buy Now
MEDIA:
WATCH MOVIE CLIPS
|
VIEW TRAILER
|
VIEW PHOTOS
|
WATCH A TCM PROMO
| | | | |
| --- | --- | --- | --- |
| Also Known As: | | Died: | |
| Born: | January 18, 1933 | Cause of Death: | |
| Birth Place: | Surrey, England, GB | Profession: | Director ... |
RATE AND COMMENT
NOTES
"All my films use the Arthurian legend as a template; it happens to a large extent unconsciously." --John Boorman in Film Comment, July-August 1995.
"People often ask me, 'Why do you take these difficult projects--the jungle, battling rivers?' and I give various answers. But the real answer is that the only way I'm able to achieve momentarily this kind of transcendence we're talking about is when I'm making a picture in extraordinarily difficult circumstances, when I'm extended to the very limits. Then, from time to time, I'm able to reach that condition where I'm not looking at myself; I'm unselfconscious and fearless. That to me is the ultimate joy of filmmaking, when I occasionally reach that level.
"I had spent my childhood on rivers and with boats, so I handle these things fairly well, but when we started shooting the canoe sequence in 'Deliverance', when it came to it to get these actors into these boats and do this stuff, I reached a level where I could canoe those rapids myself with absolute confidence. I just knew I could do it and I did. I would always canoe the stretch of rapids first so that the actors could see that even I could do it. That's one example." --John Boorman, interviewed by Gavin Smith, Film Society of Lincoln Center (1995)
Asked whether he was flattered or agitated by the Mel Gibson vehicle "Payback" (1999), which is a remake of his "Point Blank": "When I was trying to get 'Point Blank' made with Lee Marvin, I had the producer send him the script and when I met with him (afterward), I said, 'What do you think?' He said, 'It's terrible, but the character's fascinating.' We had a number of meetings and one night, about two in the morning, he said to me, 'Well, here's what I'll do. I'll do the picture with you on one condition ...' He took the script and threw it out the window, and it fell to the ground where, apparently Mel Gibson picked it up.
"I take the view that I made the remake and Mel Gibson is doing the original." --John Boorman to Los Angeles Times, May 20, 1998
On James Dickey during the "Deliverance" shoot: "He was drunk all the time, and he was losing his distinction between fact and fantasy. He said to me, 'Everything in that book happened to me.' Well, when I saw him get into a canoe, I realized it wasn't true." --Boorman in GQ, October 1998.
"I prepared that picture ['A Simple Plan']. I cast it. I did rewrites with the author ... and then Paramount canceled it two weeks before we were to start shooting. ... the studio decided to make 'A Simple Plan' after all, and then decided to start production much earlier than I could possibly do it, and they brought in someone else to direct it [Sam Raimi]. He only had four weeks to prepare. He used my cast, my script, my locations ... People say a director has done 70 percent of the work on a film before shooting starts--so I feel it's as much my film as his." --John Boorman quoted by Marilyn Beck and Stacy Jenel Smith in their syndicated column "Hollywood", October 14, 1998