share:
Recent DVDs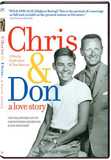 Chris & Don: A... This film is the true story of the passionate 3-decade relationship between... more info $17.95was $29.99 Buy Now
The Tailor of... In this seductive spy thriller based on the best-selling novel by John Le Carre,... more info $6.95was $9.98 Buy Now
MEDIA:
WATCH MOVIE CLIPS
|
VIEW TRAILER
|
VIEW PHOTOS
|
WATCH A TCM PROMO
| | | | |
| --- | --- | --- | --- |
| Also Known As: | | Died: | |
| Born: | January 18, 1933 | Cause of Death: | |
| Birth Place: | Surrey, England, GB | Profession: | Director ... director producer screenwriter journalist producer assistant editor owned dry cleaning business |
RATE AND COMMENT
BIOGRAPHY
Renowned for pushing actors and crews to their very limit in order to achieve transcendent results, director John Boorman was a committed filmmaker who refused to settle into fixed genres while remaining as commercially unpredictable as he was artistically fascinating. Routinely dismissing realism in favor of fantasy and myth, Boorman often focused on mankind's unrelenting battle against nature. After getting his start in British television, he moved on to features, directing the gritty, realistic crime thriller, "Point Blank" (1967), which stood the test of time as one of his finest pieces of work. Perhaps his greatest contribution to cinema was "Deliverance" (1972), a dark, intense action thriller that featured great performances from its four leads while containing one of the most notorious rape scenes in film history. Though he spent the remaining part of that decade indulging himself with misfires like "Exorcist II: The Heretic" (1977), he completely immersed himself in myth and archetypal imagery for "Excalibur" (1981), one of the best movies about King Arthur and Camelot ever made. Following the dreamlike drama "The Emerald Forrest" (1985) and the surprisingly simple "Hope and Glory" (1987), Boorman went off the radar with several forgettable projects until he directed "The General" (1998), a critically hailed crime drama filmed in glorious black and white, which he followed with the fully engaging spy dramedy, "The Tailor of Panama" (2001). Abstract, dreamlike and surrealistic, a Boorman film was always original and consistently displayed a cinematic virtuosity that often triumphed over substance.
Born on Jan. 18, 1933 in Shepperton, Surrey, England, Boorman was raised by his father, George, the owner of a pub, and his mother, Ivy. Educated at the Jesuit Salesian School in Chertsey, Boorman survived the Nazi bombing of London during World War II to enter into a successful dry cleaning business with a friend when he was 16 years old. Also working as a film critic at the time, Boorman's entrepreneurial ventures were interrupted with a stint in the British Army starting in 1951. After leaving the service, he continued pursuing journalism by joining the newly-formed Independent Television News (ITN) as an assistant film editor, where he launched the magazine program "Day by Day" (1955). He later produced documentaries for Southern Television, but his dissatisfaction with the realistic filmmaking led him to make more poetic and impressionistic documentaries while serving as the head of the Documentary Film Unit at BBC-TV. He was responsible for two highly-acclaimed documentary series while there: "Citizen 63" (1963) and the even more ambitious "The Newcomers," a six-part study of a newly married Bristol couple and their friends.
Boorman soon made the transition to directing his first feature, "Catch Us If You Can" ("Having a Wild Weekend") (1965), an exuberant 1960s musical featuring the Dave Clark Five, which unsuccessfully attempted to duplicate the success of Richard Lester's groundbreaking look at The Beatles, "A Hard Day's Night" (1964). After "The Great Director" (1966), a documentary about D.W. Griffith for the BBC, Boorman moved to the United States and directed the genre-bending "Point Blank" (1967), a taut, violent thriller based on Donald E. Westlake's novel, The Hunter, which starred Lee Marvin as a professional thief who seeks revenge against his unfaithful wife (Angie Dickinson) and fellow criminal who double-crossed him. Marked by a complex flashback narrative structure, the film exhibited a sustained brilliance of camerawork and editing no one expected from the sophomore director. Though ignored at the box office, "Point Blank" later acquired the status of masterpiece, one many critics felt was the apex of the director's career. Marvin played to perfection the archetypal Boorman protagonist, a disruptive loner with a lip-curling distaste for all forms of authority, while the picture managed to bridge the two halves of his future oeuvre, functioning as a stylized, artificial universe of the mind as well as depicting man's struggle with nature.
Boorman next directed "Hell in the Pacific" (1968), a war drama that reflected his own WWII experiences and starred Marvin as a downed Marine pilot guilt-ridden about surviving an ambush on Saipan that wiped out nearly his entire platoon. Stranded on a tiny Pacific island, Marvin's Marine pilot encounters a Japanese naval officer (Toshiro Mifune), as the two first stalk each other, then come to a temporary truce before the clash of cultures drives them apart again. The film approached the completely silent movie Boorman had hoped to make after his Griffith documentary. Most critics believed he had beaten his anti-war message to death, but some praised his ability to sustain a two-character story-line over the film's length. For "Leo the Last" (1970), the director upped the allegorical content to a level considered excessive by most with his story of an expatriate prince (Marcello Mastroianni) who becomes emotionally involved with his poor black neighbors and joins them in their struggle against heartless property speculators. The picture brought Boorman the director's award at Cannes and was a hit in France, but flopped in Britain and America and remained the least-known of his films.
Boorman made a strong recovery with "Deliverance" (1972), in which four Atlanta businessmen (Burt Reynolds, Jon Voight, Ned Beatty and Ronny Cox) take off on a weekend canoe trip down a wild Appalachian river, deliberately pitting themselves against the imperiled wilderness. The adventure becomes a nightmare when a couple of hate-filled, near-mutant hillbillies sodomize one of the travelers (Beatty), turning the game into a real struggle for survival and revenge. Creative and personal differences with screenwriter James Dickey, who had adapted his novel and also played the sheriff in the film, led Boorman to ban the writer from the set, protecting his vision for a far more ambiguous ending than existed in the book. On the level of allegory, the director may have erred by again hammering his message of man vs. nature too relentlessly. But in the end, he created a taut and intense action thriller that pushed its protagonists to physical and emotional extremes, while featuring one of the most disturbing rape scenes ever filmed, thanks to the infamous "squeal piggy" line. The film earned three Academy Award nominations, including one for Best Picture and another for Best Director. "Deliverance" also featured the instrumental single "Dueling Banjos," which beaked at No. 2 on the Billboard charts.
Always enthusiastic about taking chances, it was no surprise that Boorman's next two films missed the mark. The sci-fi pic "Zardoz" (1974) earned kudos for its special effects, but plunged into myth without creating a satisfactory context for its futuristic tale starring Sean Connery as the rebellious leader of an intergalactic band of assassins, leaving audiences confused. On the other hand, "Exorcist II: The Heretic" (1977), was a fiasco of monumental proportions, containing some decent effects, but offering nothing in the way of its predecessor's strong suits - starting with a believable story. Of course, "The Exorcist" (1972) was a tough act to follow. But Boorman's ambitious, exclusively visual film put people off, though some critics began seeing it in a more forgiving context once the stench of its scornful reception died down. The director turned to the Arthurian legend for his next picture, writing "Excalibur" (1981) with Rospo Pallenberg, which was based mostly on Thomas Malory's Le Morte d'Arthur. Although the cast included Nicol Williamson as Merlin and Helen Mirren as Morgana, Boorman went with lesser known actors for Lancelot (Nicholas Clay), Guenevere (Cherie Lunghi) and Perceval (Paul Geoffrey).
Although "Excalibur" struck some critics as humorless, thematically heavy-handed and overlong, the film was seen by audiences as a spellbinding, sexually aware rendition of the King Arthur legend by a stylish filmmaker working at the peak of his powers. Effectively evoking magic, imagery and romance, Boorman fashioned arguably the best movie about Camelot. His next film, "The Emerald Forest" (1985), followed in logical progression, exploring the same thematic territory. The story of a white child (Boorman's son Charley) raised for a decade by a primitive Amazon tribe provided his biggest challenge since "Deliverance" and a superb showcase for his virtuosity with the camera. Shot at great hardship on location along the Xingu River in Brazil, it starred Powers Boothe as the boy's engineer father, who finds him after an exhaustive 10-year search. Initiated in the tribe's shamanistic rituals, the father recognizes the barrenness and cruelty of his own culture, eventually leading to the boy remaining with his adoptive people. Stylized and reflective, particularly in as a metaphor for the destruction of the rainforest, the film became Boorman's biggest box office success in more than a decade.
In a change of pace, Boorman followed with the most conventional film of his career, the delightful, autobiographical "Hope and Glory" (1987), which captured a child's innocent mirth during the horror of the Nazi Blitz on London, mirroring the director's own experience of living through WWII air raids. Although there were a few examples of typical visual flourishes from Boorman, he remained content to tell a simple, loving story, and audiences responded to the material. Once again, he earned Academy Awards for Best Picture and Best Director. That success, however, was his last for more than a decade. He followed with "Where the Heart Is" (1990), a disappointing farce about 1980s values with faint echoes of Shakespeare's King Lear, which was too outlandish to take seriously. He misfired again with "Beyond Rangoon" (1995), an examination of the political intrigues in 1980s Burma. The picture fell short in its analysis of the little-known political situation, even though Boorman and production designer Anthony Pratt, in the pair's fifth collaboration, were right at home capturing the tropical milieu and delivering exciting large-scale action sequences. The film's biggest negative, however, was leading lady Patricia Arquette's inability to carry the weight, though all characters were equally one-dimensional.
Though having trouble with large screen projects, Boorman delivered two fine efforts for his old television stomping grounds. First, he made the remarkable one-hour film "I Dreamt I Woke Up" (1991), a personal essay-meditation on cinema, landscape and myth for a BBC Scotland series called "The Director's Place." On the other side of the pond, he directed the "Two Nudes Bathing" segment of "Picture Windows" (Showtime, 1995). Pouring out all his love for his adopted homeland Ireland, the director startlingly rejuvenated his film career with "The General" (1998), a biopic of ruthless Irish crime lord Martin Cahill (Brendan Gleeson), a perfect Boorman protagonist. Working in black-and-white for the first time since his feature debut, Boorman reestablished himself as a major creative force in critics' eyes, winning the Best Director Award at Cannes. But commercially, the picture was primarily a specialty item for urban audiences and movie buffs. Director of photography Seamus Deasy contributed mightily with his widescreen lensing, as did Ron Davis, his editor since "The Emerald Forest." But the real star was Boorman, who rediscovered the vitality and freshness of his earlier work while reasserting himself as a unique and visionary filmmaker.
Boorman continued with his streak of fine work with "The Tailor of Panama" (2001), an adaptation of the John Le Carré spy novel. Set in a post-Noriega Panama, the film centered on a naïve tailor (Geoffrey Rush) who is enlisted by a banished British spy (Pierce Brosnan) to concoct a left-wing movement against the government that would force an American invasion and nullify the Panama Canal treaty. Though it barely made a blip at the box office, the movie received rave reviews, particularly for the performances of Brosnan and Rush. Boorman's next feature, "In My Country" (2005), was less well-received by critics than his previous effort. About the South African Truth and Reconciliation Commission - a public hearing conducted to reconcile the atrocities of apartheid - the film centered on an angry Washington Post journalist (Samuel L. Jackson) who butts heads and eventually falls in love with a white, naïve South African poet (Juliette Binoche). He next directed the low-budget, little seen crime drama "The Tiger's Tail" (2006), which focused on identical twins separated at birth (both played by Brendan Gleeson). While one grows up to be rich and famous, the other lives impoverished on the streets. After rediscovering his brother, the down-and-out sibling concocts a plan to steal his life, resulting in one disaster after another.