share:
Recent DVDs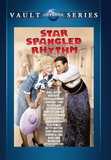 Star Spangled... Showcasing some of the biggest stars in movie history, Star Spangled Rhythm is a... more info $19.95was $19.98 Buy Now
MEDIA:
WATCH MOVIE CLIPS
|
VIEW TRAILER
|
VIEW PHOTOS
|
WATCH A TCM PROMO
| | | | |
| --- | --- | --- | --- |
| Also Known As: | Edmund Preston Biden | Died: | August 6, 1959 |
| Born: | August 29, 1898 | Cause of Death: | heart attack |
| Birth Place: | Chicago, Illinois, USA | Profession: | Writer ... screenwriter director playwright actor assistant stage manager lyricist songwriter restaurateur inventor cosmetics manager |
RATE AND COMMENT
BIOGRAPHY
d the score swells. Marvelously acted, "The Lady Eve" was a hit for Paramount and boosted the stock of all involved.
Paramount gave Sturges free rein with his next films, starting with perhaps his most personal, "Sullivan's Travels" (1941), a satire that focused on a comedy film director (Joel McCrea) who wants to make more meaningful motion pictures. Determined to experience poverty firsthand, he sets off as a hobo with an aspiring actress (Veronica Lake) in tow. For a comic piece, "Sullivanâ¿¿s Travels" had a dark undertone with the ultimate moral being that people don't want to be reminded of their situations, they want escapism. As Sullivan says near the end of the picture, "There's a lot to be said for making people laugh." The following year, Sturges wrote and directed "The Palm Beach Story" (1942), a satire on business and greed about a woman (Claudette Colbert) who leaves her inventor husband (McCrea) for a millionaire (Rudy Vallee). When the husband arrives in Florida, he is pursued by Vallee's sister (Mary Astor) with unpredictable results. The film owed much to the French farces that once captivated a youthful Sturges.
After stumbling somewhat with "The Great Moment" (1944), a somber biography of the inventor of anesthesia that employed some of the flashback techniques of "The Power and the Glory," Sturges hit his stride with two comedies set in small-town America: "The Miracle of Morgan's Creek" (1944) and "Hail the Conquering Hero" (1944). The former took on marriage, motherhood, religion, patriotism and politics in its story about Trudy Kockenlocker (Betty Hutton), the daughter of a local constable who finds herself pregnant after a rowdy evening and later gives birth to sextuplets. The latter satirized the American need for hero worship as a reject from the Marines (Eddie Bracken) fakes war service and is welcomed home in triumph, only to be later unmasked, leaving his hometown stunned. Sturges was nominated twice for Academy Awards in 1944 in the same category of Best Original Screenplay. In part still craving more independence, Sturges terminated his contract with Paramount â¿¿ a move that in retrospect was foolish and from which his career never recovered. Despite initial resistance, the studio acquiesced to his demand and let him go.
Sturges entered into an ill-advised partnership with Howard Hughes, with the reclusive millionaire offering to bankroll the filmmaker and forming the California Pictures Corporation. Sturgesâ¿¿ first film under this new agreement was designed to be a comeback for silent screen star Harold Lloyd, who had fallen into semi-retirement. With "The Sin of Harold Diddlebock/Mad Wednesday" (1947), Sturges attempted to present Lloyd's character from "The Freshman" (1925) as a bookkeeper who loses his job and embarks on a series of adventures. A mixed bag, there were moments of brilliance surrounded, however, by too many dull spots. Even before the film was released, problems between Hughes and Sturges ensued. Max Ophuls had originally been hired to direct "Vendetta," but Hughes was displeased with his work and handed the film over to Sturges, who in turn failed to make his boss happy. Sturges was fired from "Vendetta" â¿¿ which went through a string of directors, with Mel Ferrer finally ending up credited in its 1950 release â¿¿ and their partnership was dissolved. Hughes released "The Sin of Harold Diddlebock" briefly in 1947, but quickly withdrew it. A recut version re-titled "Mad Wednesday" was released in 1950, but met with a mixed reception.
A man without an island, Sturges was offered safe haven by 20th Century Fox studio head, Darryl F. Zanuck, where the writer-director responded with his last major film "Unfaithfully Yours" (1948), a black comedy about a famous symphony conductor (Rex Harrison) who suspects his wife (Linda Darnell) of adultery. Sturges employed a technique of telling the same story in a multiple manner, using two fantasy sequences in which the conductor plots revenge on his cheating wife before the same events unfold in reality, with the maestro contemplating murder. "Unfaithfully Yours" was not appreciated in its time because of its dark undercurrent and failed at the box office, but later developed a following and was considered to be one of the directorâ¿¿s best films. Hoping to fashion a hit for Fox, Sturges undertook the Western spoof "The Beautiful Blonde from Bashful Bend" (1949), featuring a past-her-prime Betty Grable as a saloon singer mistaken for a schoolmarm. His only film made in color, it was a complete flop at the box office and all but ended Sturges' Hollywood career.
Over the next decade, Sturges wrote several scripts that went unproduced, acted in "Paris Holiday" (1958), and made one last film, "The French They Are a Funny Race" ("Les Carnets du Major Thompson") (1956), a marital comedy about a stuffy British military officer (Jack Buchanan) and the repercussions of wedding a Frenchwoman (Martine Carol). Though released in the United States in 1957, the film turned out to be another box office failure and proved to be the last Sturges film to open in America. The following year, he was hired to direct the Broadway play "The Golden Fleece," but was fired when one of the producers announced he was taking over the show. Sturges had struck a deal with a publisher for his memoirs and settled into New York Cityâ¿¿s Algonquin Hotel to write, but the project was left unfinished by his death on Aug. 6, 1959 of a heart attack. He was 60 years old. His widow and fourth wife, Anne Nagle, subsequently assembled the material and published the book under the title Preston Sturges on Preston Sturges (1990). Prior to the bookâ¿¿s release, "Unfaithfully Yours" was remade into a romantic comedy in 1984 with Dudley Moore and Nastassja Kinski in the leading roles.forts as the biopic "Diamond Jim" (1935), the romantic comedy "The Good Fairy" (1935), the screwball comedy "Easy Living" (1937) and the period drama "If I Were King" (1938), he struck a deal with Paramount to direct an earlier original script, "The Great McGinty" (1940). Sturges became one of the first writer-directors in the studio system, paving the way for John Huston and the multitudes that followed, with much of his reputation resting on the eight films he made between 1940-44. Targeting a system that he felt stressed material success and moral hypocrisy, Sturges lobbed his comedic grenades by inverting the standards of popular romantic comedies, including mistaken identities, the fickleness of fate and the repetition of events. Starring Brian Donlevy, "The Great McGinty" satirized the American political system by showing how a disreputable type could rise to become mayor and then governor, only to be brought down by his truth-telling wife (Muriel Angelus). The film, which brought Sturges an Oscar for its screenplay, staked his reputation as a comedic director.
At the time, Sturges began associations with several actors, including William Demarest, Harry Rosenthal and Robert Warwick, all of whom formed an unofficial stock company and appeared in several of his films. Meanwhile, Paramount released "Christmas in July" (1940), which skewered big business, advertising and the conspicuous consumer. Sturges went on to direct "The Lady Eve" (1941), a complex romantic comedy about a bumbling snake hunter (Henry Fonda) who becomes the prey of a cool, sexy con artist (Barbara Stanwyck). Fonda and Stanwyck enjoy a shipboard romance but he rejects her when he learns of her unsavory past, and in order to win her man, Stanwyck reinvents herself as a British noblewoman. In one of the most memorable set pieces in film, Stanwyck takes a moment on their honeymoon to regale her new husband with a list of every love affair she has ever had. As the scene progresses and Fonda's jealousy increases, Sturges skillfully employs the soundtrack as a counterpoint; the train enters tunnels with its wheels clacking and whistles blowing, a storm develops an