share:
Recent DVDs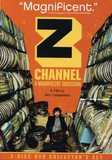 Z Channel: A... Launched in 1974 in Los Angeles, Z Channel was one of the country's first pay... more info $6.95was $9.99 Buy Now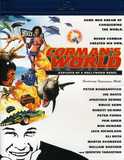 Corman's... CORMANS WORLD: EXPLOITS OF a HOLLYWOOD REBEL is a tantalizing and star-studded... more info $9.95was $14.99 Buy Now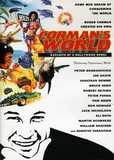 Corman's... CORMANS WORLD: EXPLOITS OF a HOLLYWOOD REBEL is a tantalizing and star-studded... more info $7.95was $9.98 Buy Now
MEDIA:
WATCH MOVIE CLIPS
|
VIEW TRAILER
|
VIEW PHOTOS
|
WATCH A TCM PROMO
| | | | |
| --- | --- | --- | --- |
| Also Known As: | | Died: | |
| Born: | December 2, 1945 | Cause of Death: | |
| Birth Place: | New Orleans, Louisiana, USA | Profession: | Director ... director TV story editor producer screenwriter record company executive film editor actor waitress |
RATE AND COMMENT
BIOGRAPHY
As a notable filmmaker during the 1980s independent movement, director Penelope Spheeris found substantial mainstream success in the 1990s helming a number of high-profile features and television projects. After establishing her bona fides with the cult favorite documentary, "The Decline of Western Civilization" (1981) and its sequel "The Decline of Western Civilization Part II, The Metal Years" (1988), Spheeris made the jump to features with appreciated efforts like "Suburbia" (1983) and "The Boys Next Door" (1985). But it was directing the surprise hit comedy "Wayne's World" (1992) that propelled Spheeris into the realm of commercially successful director. Seeking to cement her commercial status, she directed feature remakes of "The Beverly Hillbillies" (1993), "The Little Rascals" (1994) and "Black Sheep" (1996), though all three films failed at the box office and were dismissed by critics. She attempted to return to her roots with "The Decline of Western Civilization Part III" (1998), but that film failed to see a theatrical release. Spheeris revived herself a bit with "We Sold Our Souls for Rock 'n' Roll" (2001), only to fall back into mediocrity with little seen comedies like "The Kid & I" (2005) and "Balls to the Wall" (2010). Regardless of her own professional decline, Spheeris remained a potent filmmaker when given the right material.
Born on Dec. 2, 1945 in New Orleans, LA, Spheeris was raised in a carnival owned by her father called The Magic Empire Shows. But when she was seven years old, her father was murdered in Alabama while trying to protect a black man. The incident was quickly swept under the rug as a justifiable homicide due to the racial tensions at the time, and the fact that the perpetrator was the brother of the town's mayor. With her world flipped upside down, Spheeris moved with her mother and three siblings soon after the event. Her mother married multiple times over the years, instilling in Spheeris a desire to never marry - and she never did. Later, she attended the University of California, Los Angeles, where she earned a master's of fine arts in film. She went on to hone her filmmaking craft at the American Film Institute Conservatory, all while working as a waitress, most notably at the International House of Pancakes. She went on to work as a film editor before forming her own company, Rock 'n' Reel, which produced promotional films for the music industry - a precursor to the music videos of the 1980s.
From there, Spheeris worked on two Lily Tomlin specials in the 1970s, which introduced her to Lorne Michaels before he produced "Saturday Night Live" (NBC, 1975- ). The association led to Spheeris directing several comedic shorts for Albert Brooks, which aired on the variety show during its inaugural season. She segued into features when she produced the documentary spoof, "Real Life" (1979), a clever send-up of PBS's "An American Family" in which Brooks as himself ingratiates himself into a family home with a camera crew to document their lives, only to continually interfere and drive them crazy. Spheeris established her reputation as the producer, director and screenwriter of "The Decline of Western Civilization" (1981), a knowing, humorous but clear-eyed record of the late 1970s L.A. punk rock scene. Featuring interviews and performances with Black Flag, Germs, and Circle Jerk, the film was well received critically and commercially, and earned cult status over the years. Moving over to features, Spheeris directed "Suburbia" (1983), a drama about alienated suburban teens who turn into squatters. Despite poor production values and amateur performances, the film did achieve a level of realism often missing from more polished films.
Spheeris revisited similar territory for her next feature, "The Boys Next Door" (1985), starring Maxwell Caulfield and Charlie Sheen as a pair of hopeless and desperate high schoolers who go on a motiveless murder spree. She lightened things up a bit with two rather forgettable comedies, "Hollywood Vice Squad" (1986) and "Dudes" (1987), before returning to familiar ground with "The Decline of Western Civilization Part II, The Metal Years" (1988), a quasi-sequel which documented the mid-'80s heavy metal phenomenon, with a special emphasis on glam bands. The film contained interviews with the likes of Ozzy Osbourne, Aerosmith, Megadeath, Poison and Lemmy from Motorhead, while also featuring a handful of local L.A.-based bands that never saw the light of day. One such band, Odin, achieved a degree of infamy for boasting they would be as big as the Rolling Stones and The Doors, only to wallow in mediocrity. Transitioning to the small screen, Spheeris joined the writing staff of the hit sitcom. "Roseanne" (ABC, 1988-1997), and served as a story editor for much of the second season.
After making her feature acting debut in "Wedding Band" (1990), Spheeris directed the "New Chicks" segment for "Prison Stories: Women on the Inside" (HBO, 1991) and directed her first network show with an episode of the reality-based series "Visitors from the Unknown" (CBS, 1991). She joined the Hollywood big leagues helming the surprise comedy blockbuster "Wayne's World" (1992) based on "Saturday Night Live" sketches featuring Michael Myers and Dana Carvey as nerds with their own Illinois-based public access cable show. A considerably more benign variation on the filmmaker's typical milieu, the film grossed over $120 million domestically and became something of a cultural touchstone at the time, complete with a resurgence of Queen's operatic "Bohemian Rhapsody." Spheeris wandered a bit further afield to produce and direct "The Beverly Hillbillies" (1993), a critically derided adaptation of the 1960s sitcom that also fared poorly with audiences. Content with mining the past, she wrote and directed "The Little Rascals" (1994), an update of the beloved comedy shorts of yore, which fared well at the box office, but was again dismissed by critics.
Taking yet another misstep, Spheeris went on to direct the alleged comedy "Black Sheep" (1996), which starred funny man Chris Farley as the imbecile brother of a political candidate (Tim Matheson) who wants to keep him from jeopardizing his run for governor. Spheeris battled behind the scenes with writer Fred Wolf, whom she fired a few times and eventually banned from the set, as well as star David Spade. To revitalize her filmmaking sensibilities, Spheeris went back to her roots for "The Decline of Western Civilization Part III" (1998), which showcased the so-called gutter punks of Los Angeles, a group of homeless teens whose have dropped out of society to live on the streets. The film was shown at Cannes and Sundance, but never saw a theatrical or DVD release. After directing the aptly named comedy "Senseless" (1998), Spheeris focused on heavy metal music for "We Sold Our Souls for Rock 'n' Roll" (2001), which featured performances and behind-the-scenes footage of Ozzy Osbourne's famed Ozzfest tour. She returned to series television for an episode of the short-lived comedy "Cracking Up" (Fox, 2004), and directed Tom Arnold in the easily dismissed comedy feature, "The Kid & I" (2005). After some time off, she directed the little-seen festival comedy "Balls to the Wall" (2010), which depicted an IT specialist (Joe Hursley) who moonlights as a male stripper to pay for his overly expensive wedding.
By Shawn Dwyer