share:
Recent DVDs
West Side... Blu-ray/DVD Combo. 50th Anniversary. The Greatest Love Story Ever Told... In the... more info $7.95was $14.99 Buy Now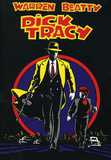 Dick Tracy ... Warren Beatty, Madonna, Al Pacino. The Dick Tracy comic strip comes to life in... more info $6.95was $6.25 Buy Now
MEDIA:
WATCH MOVIE CLIPS
|
VIEW TRAILER
|
VIEW PHOTOS
|
WATCH A TCM PROMO
| | | | |
| --- | --- | --- | --- |
| Also Known As: | Stephen Joshua Sondheim | Died: | |
| Born: | March 22, 1930 | Cause of Death: | |
| Birth Place: | New York City, New York, USA | Profession: | Music ... composer lyricist screenwriter actor crossword puzzle writer |
RATE AND COMMENT
BIOGRAPHY
Stephen Sondheim is arguably the most important theatrical composer-lyricist in the latter half of the Twentieth Century. Building on the framework created by such early musical theater figures as Cole Porter and Irving Berlin, he has been responsible for redefining stage musicals in the last three decades. Subjects that were not considered viable (i.e., the opening of Japan to the West, a Victorian murder-revenge story) have in Sondheim's hands become groundbreaking shows that have moved the American musical forward. While Broadway no longer reflects American popular music (in the way that Tin Pan Alley songs of the early half of this century did), Sondheim's shows occupy a special place. He has transcended cult status to challenge audiences' expectations and as Broadway has moved toward spectacle (notably the shows of Andrew Lloyd Webber), his shows have become more intimate.
The only son of a dress manufacturer and a dress designer, Sondheim moved with his mother to Pennsylvania when his parents divorced in 1940. They lived near famed lyricist Oscar Hammerstein II who became a surrogate father and mentor to the youth. Sondheim has described as incident where he delivered a script of some 200 pages for a musical. With dreams of becoming the youngest produced composer, he asked Hammerstein to treat it as a submission. While Hammerstein rejected the script, he spent one afternoon explaining how to fashion a musical to the neophyte. Sondheim has later claimed that he learned more in that time than in his entire schooling.
While attending Williams College, he continued to hone his craft, contributing material to the schools variety shows. After graduation, he went on to study composition with Milton Babbitt. In the early 1950s, he secured a job as a writer on the TV series "Topper" but left to return to NYC and a career in the theater. He completed the score for "Saturday Night" (1954), adapted from a play by Julius and Philip Epstein, but the show's producer died and with him the show. Sondheim contributed the incidental music to "The Girls of Summer" (1956) before being tapped to join Arthur Laurents and Leonard Bernstein in writing "West Side Story" (1957). Sondheim balked originally as he fancied himself more a composer, but he relented and created lyrics that were reminiscent of those of Lorenz Hart, Berlin and Porter. Adapted from Shakespeare's "Romeo and Juliet," "West Side Story," in its stage incarnation, won more attention for Jerome Robbins' choreography. It took the 1961 film version to help popularize the musical. Sondheim displayed what was to become his trademark in lyrics, clever language, internal and unexpected rhymes. The patter of a song like "Gee, Officer Krupke" with its smart humor was contrasted with the directly emotional, yet not sappy, "One Hand, One Heart."
Two years later, goaded by Hammerstein, Sondheim once again accepted a lyric writing job. Teaming with Jule Styne, the duo fashioned a star vehicle for Ethel Merman. The result, "Gypsy," has become accepted as THE American musical, a perfect blend of book, lyrics and music. Essentially a backstage story of the quintessential stage mother, the show contains many now-classic numbers, like "Everything's Coming Up Roses," "Some People" and the show-stopping "Rose's Turn." Over the years, the musical has provided a showcase for talents as varied as Angela Lansbury, Tyne Daly and Bette Midler.
In 1962, Sondheim had his first success as both composer and lyricist with the witty and bouncy score for "A Funny Thing Happened on the Way to the Forum." A throwback to vaudeville, based on the low comedy of Plautus, "Forum" was propelled by Larry Gelbart's farcical book, Sondheim's delightful, accessible score (including "Comedy Tonight" and "Everybody Ought to Have a Maid") and a star turn by Zero Mostel. It has remained the most successful of Sondheim's shows, running for over 600 performances. Richard Lester's 1966 feature version has dated badly and was a forced effort, wasting such comic geniuses as Buster Keaton, Jack Gilford and Phil Silvers. Silvers had better luck reviving the show in 1972, assuming the Mostel role of Pseudolus, a slave who desires his freedom. A 1996 revival earned Nathan Lane a Tony Award and he in turn was succeeded by Whoopi Goldberg, for whom only minimal changes were made.
The Sondheim show with the shortest run remains "Anyone Can Whistle" (1964) which featured some of his most soaring ballads, including "With So Little to Be Sure Of" and the title song. He went on to collaborate with Richard Rodgers on the disastrous "Do I Hear a Waltz?" (1964), adapted by Arthur Laurents from his play "The Time of the Cuckoo." The collaboration took its toll on Sondheim and it was six years before he returned to Broadway. When he did, it was with the landmark "Company" (1970), a non-linear, 'concept' musical. From a series of one-act plays by George Furth about marriage and relationships, director Harold Prince and Sondheim created a show as much about life in NYC as about love and commitment. The show earned critical raves, earned seven Tony Awards, including two for Sondheim's music and lyrics. The show has provided cabaret staples like "Being Alive," "Another Hundred People" and "The Ladies Who Lunch." The recording of its cast album was the subject of a documentary by D A Pennebaker ("Original Cast Album: Company").
Sondheim and Prince followed with "Follies" (1971), an examination of broken dreams set against a reunion of showgirls. Another concept musical, "Follies" allowed Sondheim to write a score filled with pastiche songs. Invoking composers from Irving Berlin ("Beautiful Girls") to Sigmund Romberg ("One More Kiss") to the Gershwins ("Losing My Mind"), Sondheim composed one of his most eclectic scores. There was much to recommend the production (Michael Bennett's dazzling choreography, the performances of leads Alexis Smith and Dorothy Collins, Boris Aronson's atmospheric sets and Prince's fluid, cinematic direction), but the show proved too costly and lost money, despite its seven Tony Awards (including one for Sondheim's score). An all-star concert version was staged at NYC's Lincoln Center in 1985 (and aired the following year on PBS) and a revised version played London in 1987 (starring Daniel Massey and Diana Rigg).
As a follow-up, Prince and Sondheim created a musical adapted from Ingmar Bergman's 1955 comedy "Smiles of a Summer Night." With a book by Hugh Wheeler, "A Little Night Music" (1973) offered Sondheim the opportunity to further challenge himself. The entire score was written in 3/4 time; it is believed to be the only Broadway musical whose score is composed entirely of waltzes. Featuring a dream cast of Len Cariou, Glynis Johns, Hermione Gingold and Patricia Elliott, the show swept that year's Tony Awards, earning Sondheim his fourth in three years. It also produced what is probably the composer-lyricist's best-known song, "Send in the Clowns." Prince attempted to transfer the show to film in 1978, but even the presence of Elizabeth Taylor (demonstrating a limited but pleasant voice) couldn't help.
The next two Prince-Sondheim shows advanced the 'concept' musical, "Pacific Overtures" (1976), about the efforts to open Japan to Western influences, and "Sweeney Todd" (1979), about a convict bent on revenge. The former included many numbers influenced by Eastern influences, including the haiku-like "Poems" and the epic "Someone in a Tree." "Pacific Overtures" owed much to kabuki and in a highly theatrical move had all roles (male and female) played by men. Despite critical acclaim, it was overshadowed that season by Kander and Ebb's "Chicago" and the landmark "A Chorus Line." "Sweeney Todd," however, made palatable a story that included murder, cannibalism and revenge. A dark story based on Christopher Bond's play (adapted by Hugh Wheeler), the show again Sondheim room to explore various musical genres from operetta ("Johanna") to English musical hall ("By the Sea") to patter songs ("A Little Priest"). The show won eight Tonys, including Best Musical, Score (Sondheim), Actor (Len Cariou) and Actress (Angela Lansbury). Lansbury was tapped to reprise her role, opposite George Hearn (who headlined the national tour), in Terry Hughes' TV version in 1982.
Sondheim and Prince parted company after the failure of "Merrily We Roll Along" (1981), based on the George S Kaufman-Moss Hart play. A problematic piece told in reverse chronology, the original production suffered somewhat from its youthful casting. Containing what many feel is Sondheim's best score (including two beautiful ballads "Not a Day Goes By" and "Good Thing Going"), the show has been variously revised over the years, but the essential problem of its backwards structure has not been licked. Sondheim went on to embark on a fruitful collaboration with James Lapine, yielding the Pulitzer-winning "Sunday in the Park with George" (1984), a mediation on the creation and acceptance of art. The score is somewhat atonal, but like the pointillist paintings of its protagonist Georges Seurat, the motifs of the score come together. The original production (starring Mandy Patinkin and Bernadette Peters) was filmed and aired first on Showtime and later PBS in 1986. Additionally, the Lapine-Sondheim collaboration has produced "Into the Woods" (1987), based on conventional fairy tales and posing the question of what "happily ever after" really means. Again, the original production, with such cast members as Bernadette Peters, Joanna Gleason and Chip Zien was filmed. Their most recent work was the 1994 Tony-winner "Passion." Adapted from Ettore Scola's "Passion d'Amore" (1981), the musical centered on a sickly woman who obsessively loves an army officer in a riff on the beauty and the beast tale. The 1996 TV version recreated the Broadway production, but proved even more moving as the camerawork highlighted the performances, particularly that of lead Donna Murphy. In 2004 Sondheim's "Assassins" led all shows with five Tony trophies, including best musical revival.
Sondheim has also contributed fine music to a handful of films, including Alain Resnais' "Stavisky" (1974) and two Warren Beatty-directed features, the panoramic "Reds" (1981) and "Dick Tracy" (1990). For the latter, he contributed several songs, including the Oscar-winning "Sooner or Later."
Since the 1960s, Sondheim has shown a Joycean fascination with language. He was instrumental in popularizing the British crossword puzzle in the USA in the late 60s. In 1973, he co-wrote (with actor Anthony Perkins) the comic mystery "The Last of Sheila." Both dialogue and mise-en-scene are replete with puns, anagrams and other alliterative word plays. The solution to the mystery is itself semiotic. The film remains one of the most significant inside jokes ever played on the movie-going public.