share:
Recent DVDs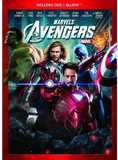 The Avengers ... Marvel makes cinematic history as it unites the Super Hero team of a lifetime.... more info $31.95was $39.99 Buy Now
MEDIA:
WATCH MOVIE CLIPS
|
VIEW TRAILER
|
VIEW PHOTOS
|
WATCH A TCM PROMO
| | | | |
| --- | --- | --- | --- |
| Also Known As: | Yurek Skolimowski | Died: | |
| Born: | May 5, 1938 | Cause of Death: | |
| Birth Place: | Poland | Profession: | Writer ... director screenwriter poet playwright actor short story writer amateur boxer |
RATE AND COMMENT
BIOGRAPHY
A sporadic yet highly inventive and original filmmaker, Skolimowski is one of the few directors from the Eastern Bloc to earn a widespread reputation in the West. He attended the University of Warsaw, studying anthropology, history and literature. Early on he proved to be a young man of many talents; he not only published a number of short stories and two volumes of poetry, but was also a practicing jazz musician.
Through a chance meeting with Andrzej Wajda, Skolimowski contributed to the script for the director's film "Innocent Sorcerers" (1960). Wajda's influence enabled Skolimowski to attend the Film School at Lodz, where he and fellow student Roman Polanski wrote the script for Polanski's first feature, the much heralded "Knife in the Water" (1962). Skolimowski's own first feature, "Rysopis/Identification Marks: None" (1964), was made over a four-year period by combining smaller student projects into one film. Like his other films from this period ("Walkover" 1965; "Barrier" 1966; and "Le Depart" 1967), it was concerned with the conflicts in Poland between the postwar generation and their elders. These films illustrate the absence of any strong sense of identity among Polish youth; their style reflects his background in poetry: complexly manipulative narratives combined with stark visuals that perfectly convey the desolation of his characters.
Although his last film in Poland, "Hands Up!" (1967), was, because of its anti-Stalinist theme, banned and not seen in the West until the 1981 Cannes Film Festival, Skolimowski assured his reputation outside his native land when "Le Depart" received the Golden Bear at the 1967 Berlin Film Festival. He was then invited to make "The Adventures of Gerard" (1970), a British-Swiss co-production with a multimillion dollar budget and a big-name cast. This first commercial effort was poorly received and offered little indication of the director's maturing talent.
"Deep End" (1970) and "The Shout" (1978) solidified Skolimowski's reputation as a director capable of handling abstract and metaphorical material in an adroit manner. When martial law was declared in Poland in 1981, Skolimowski was staying at his home there; this situation provided the basis for "Moonlighting" (1982), his most critically acclaimed and commercially successful film. An insightful probe into the genesis of political repression, "Moonlighting" is a compelling allegory that shies away from preachiness. A group of Polish workmen are refurbishing a home in London when martial law is declared. They are kept from knowing of the events in their homeland by their foreman (Jeremy Irons). He resorts to stealing for money and food when funds from Poland fail to arrive. In a metaphorical sense, he becomes as dictatorial to these men as the Soviet Union was to Poland.
Despite the success of "Moonlighting," Skolimowski's next three films went virtually unnoticed. "Success Is the Best Revenge" (1984) was an effective portrayal of complacency, political apathy and artistic integrity. With its complex narrative, "Success" has had virtually no distribution, despite stunning visuals and a compelling story. The same fate befell "The Lightship" (1985); although it won the 1987 Venice Film Festival Award for Best Film, it too had extremely limited distribution. Surprisingly, the same happened to the Timothy Hutton-Nastassja Kinski starrer, "Torrents of Spring" (1990), Skolimowski's potent, ironic portrait of the effects of the rise of the middle class in 19th century Russia. In addition to starring in several of his own films, Skolimowski has also acted in "Circle of Deceit" (1981) and "White Nights" (1985).