share:
Recent DVDs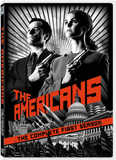 The Americans:... Secrets can be deadly in this suspenseful thriller about undercover Russian... more info $15.96was $14.98 Buy Now
Predator ... The ultimate hunter meets the ultimate adversary... in the ultimate Collector's... more info $18.95was $29.99 Buy Now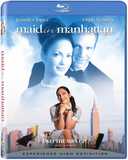 Maid in... Jennifer Lopez, Ralph Fiennes. Dreaming of becoming much more than a lowly hotel... more info $14.95was $19.99 Buy Now
MEDIA:
WATCH MOVIE CLIPS
|
VIEW TRAILER
|
VIEW PHOTOS
|
WATCH A TCM PROMO
| | | | |
| --- | --- | --- | --- |
| Also Known As: | | Died: | |
| Born: | March 26, 1950 | Cause of Death: | |
| Birth Place: | New York City, New York, USA | Profession: | Music ... composer guitarist |
RATE AND COMMENT
BIOGRAPHY
other Schwarzenegger actioner, "Eraser," (1996). Amidst several other projects, he collaborated further with Zemeckis on the films "Contact" (1997), "What Lies Beneath" (2000) and yet another Tom Hanks tour de force, "Cast Away" (2000). Always endeavoring to be a well-rounded person, Silvestri pursued many interests that had little or nothing to do with music and film. In addition to earning his pilotâ¿¿s license and raising cattle and horses, Silvestri and his wife Sandra were active in the Juvenile Diabetes Research Foundation, an organization dedicated to finding a cure for the disease their son Joey suffered from. In 2000, he and Sandra founded Silvestri Vineyards, a winery located near their home in the Carmel Valley, CA.
Silvestri began another ongoing collaboration with genre director Stephen Sommers when he scored the music for the horror-action sequel "The Mummy Returns," (2001) and followed with the similarly themed, albeit far less successful "Van Helsing" (2004). The composer joined Zemeckis again for the groundbreaking computer-animated holiday adventure "The Polar Express" (2004), an ambitious adaptation of the beloved childrenâ¿¿s book, starring Hanks. For the filmâ¿¿s original song "Believe," Silvestri and lyricist Glen Ballard picked up an Academy Award nomination and a Golden Globe win in the category. Work on the childrenâ¿¿s fantasy-comedy "Night at the Museum" (2006) preceded another Zemeckis effort with an adaptation of the Old English epic poem "Beowulf" (2007), a film that employed and improved upon the same computer-generated animation as "Polar Express." After a two-year absence from theater sound systems, Silvestriâ¿¿s scores returned in a slew of films that included "Night at the Museum: Battle of the Smithsonian" (2009), "G.I. Joe: The Rise of Cobra" (2009) and Zemeckisâ¿¿ CGI feature, "A Christmas Carol" (2009), featuring the voice of Jim Carrey as Scrooge.
At the dawn of the next decade, Silvestri went back to his roots as a 1980s television composer with music for the nostalgic feature version of "The A-Team" (2010). The following year, Silvestri was recognized for his considerable contributions to the medium when he was presented with The Max Steiner Film Music Achievement Award. He then scored a pair of highly anticipated superhero movies based on Marvel Comics characters, beginning with "Captain America: The First Avenger" (2011), which told World War II origins of the star-spangled super soldier. Silvestri quickly followed with the massive summer blockbuster "The Avengers" (2012), which found the recently revived Captain teaming up with a rag-tag band of superheroes on a mission to save the world from alien invaders. When director Zemeckis decided to return to live-action filmmaking, it was only natural that he called on Silvestri once again to lend emotional depth to his first drama since "Cast Away." A harrowing account of an airline crash and its devastating after-effects, "Flight" (2012) starred Denzel Washington as a pilot who faces criminal charges when it is discovered he had alcohol in his system at the time of the crash, despite his miraculously saving everyone on board.
By Bryce Colemang musical compositions to a handful of episodes for the starâ¿¿s hit drama series "Starsky and Hutch" (ABC, 1975-79). Silvestri kept the momentum going by providing music for another hit cop show of the time, "CHiPs" (NBC, 1977-1983), where his ability to work quickly and deliver energetic, rhythmic soundtracks earned him steady work on the long-running series and a solid reputation in the industry. While thankful for the breaks he had enjoyed thus far, the pace of television work was grueling and Silvestri found himself looking to break away from the perception that he was strictly a TV composer. That break came when neophyte director Robert Zemeckis contacted Silvestri about working on an adventure film he was making with actor-producer Michael Douglas. Unhappy with every composer they had under consideration, Zemeckis â¿¿ who had been impressed by Silvestriâ¿¿s use of rapid percussion â¿¿ asked him to audition by providing three minutes of music set to a chase through the South American jungle. Working from home, Silvestri created the requested music overnight and upon hearing it, an elated Zemeckis and Douglas immediately hired Silvestri to score "Romancing the Stone" (1984), a breakout hit that not only launched the career of its director, but began a decadeâ¿¿s long collaborative relationship between Zemeckis and Silvestri.
Jumping into the second phase of his still young career, Silvestri provided scores for the little-seen early Kevin Costner buddy comedy "Fandango" (1985) and the Stephen King adaptation "Catâ¿¿s Eye" (1985), prior to reteaming with Zemeckis. A long gestating pet project of Zemeckis called "Back to the Future" (1985) was being produced by Steven Spielberg, who needed to be convinced that Silvestri â¿¿ originally hired to only provide temporary music for the production â¿¿ was the right man for the job. Not only did the composerâ¿¿s rollicking main theme land him the permanent position on the film, but it earned Silvestri a pair of Grammy nominations, as well. With the massive success of "Back to the Future" and its immensely popular soundtrack, the deal was sealed for Zemeckis, who would go on to enlist Silvestri for all of his films in the years to come â¿¿ his version of the Spielberg-John Williams collaboration. In the meantime, Silvestri found himself in the enviable position as one of Hollywoodâ¿¿s most eligible composers and he was quickly tasked with scoring such films as "Flight of the Navigator," (1986) and "Clan of the Cave Bear" (1986), which he imbued with a more otherworldly, electronic synthesizer style than he was known for at the time. He returned to more classical orchestration with an emphasis on rapid, pounding percussion for the Arnold Schwarzenegger action classic "Predator" (1987).
It was not long before Silvestri reteamed with Zemeckis for the groundbreaking cartoon/live-action hybrid "Who Framed Roger Rabbit" (1988). Much to his delight, the filmâ¿¿s period noir setting allowed Silvestri to mix his love of jazz music into a conventional orchestral score. After diving into James Cameronâ¿¿s deep sea adventure "The Abyss" (1989), he returned for the back-to-back sequels to the hit that started it all with "Back to the Future Part II" (1989) and "Back to the Future Part III" (1990). He briefly stepped away from his usual high adventure fare to score the Steve Martin family comedy "Father of the Bride" (1991) before taking on Zemeckisâ¿¿ macabre black comedy "Death Becomes Her" (1992) and the smash hit Kevin Costner-Whitney Houston action-romance "The Bodyguard" (1992). It was two years later, however, that Silvestri wrote his most accomplished score, once again in collaboration with Zemeckis. The score to "Forrest Gump" (1994), with its mix of stirring melodies and sweeping scope, found Silvestri effectively capturing the filmâ¿¿s themes of melancholy and heroism over decades of musical change taking place in the film. For his work on Oscar-winning Tom Hanks drama about a man with a low I.Q. whose unwavering optimism influences several of the 20th centuryâ¿¿s most pivotal moments, Silvestri earned an Academy Award nomination for Best Original Score.
Producing material at a blistering pace, the prolific Silvestri continuously contributed his musical talents to a vast array of films throughout the 1990s. Working in nearly every genre imaginable, he provided scores for such projects as the Western "The Quick and the Dead" (1995), the sci-fi comic book adaptation "Judge Dredd" (1995) and the modernization of the 1950s TV comedy classic "Sgt. Bilko" (1996). Silvestri was tapped in 1996 to score the first installment of what would be the "Mission Impossible" film franchise, but after he and the producers parted ways over creative differences, Silvestri reused what he had already written to score an