share:
Recent DVDs
Martha Inc ... Martha Stewart carved herself a niche in a man's world. She built an empire that... more info $10.95was $14.98 Buy Now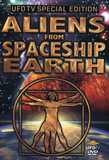 Aliens from... Originally released in 2006. Directed by Don Como. Starring Donovan, Cybill... more info $14.95was $19.95 Buy Now
Another... An elderly dementia patient must decide whether to leave this world under his... more info $14.95was $19.95 Buy Now
MEDIA:
WATCH MOVIE CLIPS
|
VIEW TRAILER
|
VIEW PHOTOS
|
WATCH A TCM PROMO
| | | | |
| --- | --- | --- | --- |
| Also Known As: | | Died: | |
| Born: | February 18, 1950 | Cause of Death: | |
| Birth Place: | Memphis, Tennessee, USA | Profession: | Cast ... actor producer singer |
RATE AND COMMENT
BIOGRAPHY
made a brief return to theatrical films with "Texasville," the long-overdue sequel to "The Last Picture Show." Despite the hype of reuniting with Bogdanovich and stars Jeff Bridges, Randy Quaid, and Cloris Leachman, the film, not surprisingly, fared poorly at the box office. A small turn in Woody Allen's "Alice" (1990) did not do much better, so Shepherd returned to television, where she partnered again with Larry McMurtry, this time as co-producer, for the TV movie "Memphis" (1992). She oversaw several more made-for-TV efforts, including the detective drama "Stormy Weathers" (1992), before returning to episodic television with "Cybill" (ABC, 1995-98). A sharp comedy about a middle-aged actress struggling to stay relevant in Hollywood, "Cybill" benefited from terrific casting and sharp writing, but as with "Moonlighting," there was trouble on the set due to Shepherd's rumored temperament and conflicts over the attention a co-star ¿ in this case, Christine Baranski as Cybill's highball-toting best friend ¿ received. Speculation ran so rampant, that screenwriter Alan Ball, a former writer on the series, reportedly based Annette Bening's high-strung character in his film "American Beauty" (1999) on Shepherd. Despite the backstage rancor, the show fared well with viewers, earning Shepherd another Golden Globe.
After the inevitable cancellation of the tumultuous "Cybill," Shepherd penned her best-selling, tell-all autobiography, Cybill Disobedience in 2000, a tome which recounted in her typical no-holds-barred style, all of her professional and personal relationships. She continued to appear in television productions, landing the plum role of a venomous Martha Stewart in two juicy TV movies: "Martha Inc: The Story of Martha Stewart" (2003) and "Martha Behind Bars" (2005). In 2007, Shepherd joined the cast of Showtime's lesbian drama series "The L Word" (2004-09) as the married boss of Jennifer Beals' character, who has a brief affair with the character of Leonore (Leisha Hailey). In typical Shepherd fashion, while doing publicity for the show, she mentioned her own curiosity over lesbian relationships, even admitting to a crush on actress Salma Hayek during press interviews for the series.
Despite the drubbing she took over "At Long Last Love," Shepherd maintained a singing career alongside her acting pursuits, releasing some 10 albums of jazz and pop standards since the mid-1970s. A passionate political activist, she also campaigned for gay and civil rights issues on numerous occasions, including providing financial support for the National Civil Rights Museum in Memphis and marching for Pro-Choice N.O.W. rallies in Washington, D.C. Although "The L Word" had come to the end of its five-year run, Shepherd continued to work in television with such projects as the comedy-drama "Mrs. Washington Goes to Smith" (Hallmark Channel, 2009), playing a newly-divorced mother who returns to the titular college to earn the degree she had abandoned years earlier. Occasional returns to film included a supporting role in the quirky romantic-comedy "Barry Munday" (2009), starring Patrick Wilson as a castrated man sued by a woman (Judy Greer) claiming him to be the father of her unborn child. The following year, Shepherd appeared as the controlling mother of an inspirational deaf girl (Alexia Rasmussen) in the indie-romance "Listen to Your Heart" (2010). Worked in amongst these efforts was a recurring role as Madeleine Spencer, mother of pseudo-psychic private detective Shawn Spencer (James Roday) on the mystery-comedy series "Psych" (USA, 2006- ).
he comedy, she played the object of married man Charles Grodin's affections. Again, she attracted as much negative press as positive, but she had a knack for good projects and for working for the right people who knew best how to present her. That is, until she reunited with Bogdanovich for a 1974 film adaptation of Henry James' novel, "Daisy Miller." Bogdanovich's mentor Orson Welles had at one time declared that Shepherd was born to play the role of free-spirited 19th century heroine Daisy Miller, but critics disagreed with a vengeance. Shepherd herself later admitted that the role was out of her range at that point in her life and career. With the film's failure front page trade news, the first step in a long and painful fall from grace began for former wunderkind Bogdanovich ¿ a fall that many in the business watched with unmitigated glee. Perceived as egotistical and pretentious, the director had not always made friends along the way, and consequently, Shepherd suffered by proxy. Unfortunately, Bogdanovich delivered his own coup de grace with his next collaboration with Shepherd ¿ a musical based on the songs of Cole Porter titled "At Long Last Love" (1976). Though Shepherd was a trained singer, the director decided to record the vocals live on set, rather than using prerecorded tracks, which yielded less than stellar results. Critics and audiences had an almost physically negative reaction to the film, and excoriated both star and director. Bogdanovich would spend the next 30 years trying to revive his career as a result of the film's failure.
However, Shepherd got another chance to rebuild her career when director Martin Scorsese cast her in "Taxi Driver" (1976), playing a savvy political campaign worker who goes on a disastrous date with Robert De Niro's murderous Travis Bickle. The positive reaction did not last long; according to many in Hollywood, Shepherd's celebrity status was due to her relationship with Bogdanovich, and top directors were reluctant to cast her in quality projects. A string of flops soon followed, including "Silver Bears" (1978), "Americathon" (1979), and an ill-advised remake of "The Lady Vanishes" (1979). By 1980, Shepherd was reduced to starring in a low-budget science fiction film called "The Return" with Jan-Michael Vincent. Her romance with Bogdanovich had also come to an end, due in no small part to a rekindled fling with Elvis Presley. But that too came to a halt, and Shepherd returned to Memphis, where she married a local car dealer, David Ford, and gave birth to a daughter, Clementine, in 1980, all but washed up at the age of 30. The mismatched union, however, was short-lived, and the couple divorced just two years after the birth of their child. Inevitably, Shepherd returned to acting, with her sights set this time on more modest vistas ¿ namely, television. Her first comeback project, a Southwest-set soap-drama called "The Yellow Rose" (NBC, 1983-84), lasted only a season, but she persevered, starring in TV movies of varying quality ¿ from "Secrets of a Married Man" (1984), with William Shatner as an obsessed john in love with Shepherd's high-class escort; to a remake of "The Long Hot Summer" (1985), opposite Don Johnson and Ava Gardner ¿ until "Moonlighting" thankfully came her way.
A light-hearted, fast-paced throwback to screwball comedies of the 1930s, the series cast her as a former model-turned-detective who solves crimes with the aid of a loose-cannon partner, played by newcomer Bruce Willis. The show was a ratings hit, fueled mainly by the intense sexual chemistry between its leads, and earned her two Golden Globes, as well as an Emmy nomination for her work. The show itself was so unique, it took chances creatively, including breaking the fourth wall by allowing the actors to speak to the camera; filming a noir episode in moody black & white; and doing a campy musical take on Shakespeare's The Taming of the Shrew. Backstage, however, as Willis' star ascended, there grew tension between the leads over star billing, with their squabbles leading to production delays, which ultimately spelled the demise for the series in 1989. By that time, Maddie and David had already consummated their love to great ratings, but without that sexual chemistry, the last few seasons had suffered under the bloated weight of a bickering couple sans sparks.
In 1990, Shepherd