share:
Recent DVDs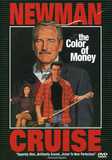 The Color of... Fast Eddie Felson is back in action when he takes ona young, aggressive protege... more info $6.95was $6.25 Buy Now
MEDIA:
WATCH MOVIE CLIPS
|
VIEW TRAILER
|
VIEW PHOTOS
|
WATCH A TCM PROMO
| | | | |
| --- | --- | --- | --- |
| Also Known As: | Thelma Schoonmaker-Powell | Died: | |
| Born: | January 3, 1940 | Cause of Death: | |
| Birth Place: | Algeria | Profession: | Editing ... editor assistant director film consultant |
RATE AND COMMENT
BIOGRAPHY
Ever since her Oscar-worthy cutting on "Raging Bull" (1980) - arguably one of the greatest films ever made - editor Thelma Schoonmaker enjoyed an exclusive working relationship - as well as a close friendship - with director Martin Scorsese. Not since the partnership between director Billy Wilder and writer I.A.L. Diamond has there been collaboration as creatively fruitful and personally fulfilling. Soft-spoken and decidedly low-key, Schoonmaker has been the polar opposite of her excitable and demonstrative counterpart, allowing for a symbiosis of equal footing in the editing room; two sides of the same coin that together produced some of the most iconic films in recent memory.
Born on Jan. 3, 1940 in Algiers, Algeria where her father worked for Standard Oil, Schoonmaker and her family then relocated to Aruba in the Caribbean, where her mom ran a nursery school. In her teenage years, Schoonmaker's family moved yet again; this time to the States, settling in New Jersey. Filled with patriotic verve, she attended Cornell University, where she studied political science and Russian, intending to become a diplomat. She was dissuaded, however, for being too idealistic - her impassioned views on the issues dominating life in the late-1960s would have limited her in affecting someone else's agenda. So instead, Schoonmaker attended New York University for a summer of post graduate work. It was there that she first met Scorsese. They connected immediately, working together on the director's first feature, "Who's That Knocking on My Door?" (1967), which followed a working-class Italian-American (Harvey Keitel) as he dates an upper-class girl (Zina Bethune), only to break off their relationship when he discovers she is not a virgin. The film marked the first collaboration between the two giants in their future respective fields, but it would be over a decade before Schoonmaker and Scorsese would work alongside one another again as director and editor.
Interestingly, Schoonmaker did work once with Scorsese in that 13-year window - but not in their usual capacities. The two were credited as editorial supervisors on the award-winning documentary "Woodstock" (1970), though Schoonmaker was the only person on the editing team who was nominated for Best Editing at the 43rd Annual Academy Awards. Because Schoonmaker had failed to join the union at that time, she denied ever working with Scorsese, even though the director repeatedly called asking for her services. Instead, she began cutting documentaries for WQED in Pittsburgh, followed by a short film for Paul McCartney on a world tour. After serving as a special consultant on "The Kids Are Alright" (1979), a documentary about the classic rock super group The Who, Schoonmaker was finally able to reunite with Scorsese. Though the details remained unclear, even to Schoonmaker, Scorsese managed to get the editor into the union, paving the way for her to cut "Raging Bull." Not knowing what to expect, Schoonmaker was taken by surprise with the sheer power of the film Scorsese shot - particularly the improvisations between Robert De Niro and Joe Pesci. With the director by her side, Schoonmaker sculpted a film that earned the editor her first Academy Award for Best Editing.
It was around the time of her work on "Raging Bull" that Schoonmaker was introduced to director Michael Powell. Scorsese had resurrected Powell, whose career had been destroyed because of the controversial film, "Peeping Tom" (1960), by bringing him to the Telluride Film Festival. Schoonmaker later met the obscure Powell via Scorsese and immediately fell in love, despite him being 30 years her senior. They married in 1984 after a three-year courtship, the announcement of which was a shock to most everyone, particularly Scorsese. Meanwhile, Schoonmaker got to work on her next Scorsese film, "The King of Comedy" (1983), an often overlooked classic with De Niro starring as the enigmatic and delusional Rupert Pupkin, a wannabe comedian who kidnaps a late night host (Jerry Lewis) in order to get his big shot at breaking in. Though no award nominations were forthcoming, the film further cemented the couple's relationship, leading to Schoonmaker cutting Scorsese's less-characteristic romantic comedy "After Hours" (1985) and "The Color of Money" (1986), a continuation of "The Hustler" (1961), with Paul Newman reviving "Fast" Eddie Felson as he takes a cocky young protégé (Tom Cruise) under his wing.
For "The Last Temptation of Christ" (1988), Schoonmaker shaped the rough and gritty images of Scorsese's controversial take on Scripture, depicting a Messiah tempted to forsake his role as Savior in order to be like the rest of us. She next cut "Life Lessons," Scorsese's acclaimed contribution to "New York Stories" (1989), an anthology of three stories about life in New York City also directed by Woody Allen and Francis Ford Coppola. Schoonmaker then displayed perhaps her finest editing work to date on "Goodfellas" (1990), Scorsese's sprawling gangster epic depicting real-life mobster-turned-FBI informant Henry Hill (Ray Liotta) and his climb - and subsequent fall - in the mafia ranks. Schoonmaker earned her third Academy Award nomination, but like Scorsese, she was denied a win. Prior to "Goodfellas" being released, Schoonmaker's ailing husband, who had been suffering from prostate cancer, died at the age of 84. But Schoonmaker carried on her husband's legacy, sharing his films with audiences at screenings and festivals over the ensuing years.
Continuing her collaboration with Scorsese, Schoonmaker edited his remake of the Robert Mitchum classic "Cape Fear" (1991), starring Robert De Niro as the deranged ex-con Max Cady, then cut the exceptional - though largely underrated - adaptation of Edith Wharton's period romance "The Age of Innocence" (1993). After supervising the editing on "A Personal Journey with Martin Scorsese Through American Movies" (1995), a three-part documentary chronicling the director's self-discovery as a filmmaker, came Schoonmaker's master work on "Casino" (1995), Scorsese's epic look at the mob's dying days in Las Vegas. Her work on this film was sadly overlooked come Oscar season. She next made the rare jump to another director, supervising the editing on Allison Anders' "Grace of My Heart" (1996), though Scorsese did serve as the indie film's executive producer.
Schoonmaker closed out the millennium cutting two of Scorsese's weaker, but well-intentioned features, "Kundun" (1997), a beautifully shot biopic on the 14th Dalai Lama forced into exile in 1959 after the Chinese invasion of Tibet, and "Bringing Out the Dead" (1999), a frantic and often muddled black comedy that echoed "Taxi Driver" in that it followed a burnt-out ambulance driver (Nicolas Cage) working the graveyard shift in New York City. After cutting "My Voyage to Italy" (2001), a documentary chronicling the history of Italian cinema, Schoonmaker returned to Oscar with her work on "The Gangs of New York" (2002), Scorsese's epic period piece that followed the Irish mob in 1860's Manhattan. Though nominated for her fourth Academy Award, she was denied a win. But her next film, "The Aviator" (2004), a sprawling, if slightly unfocused biopic on famed airline entrepreneur and billionaire Howard Hughes (Leonardo DiCaprio), Schoonmaker took home her second Oscar for Best Editing - though once again, her old friend Scorsese failed to follow suit.
She earned top honors again with her next film, "The Departed" (2006), Scorsese's all-star gangster thriller about an undercover cop (DiCaprio) infiltrated into the South Boston mob headed by a ruthless chieftain (Jack Nicholson), who has his own mole (Matt Damon) inside the state police. This time, however, editor and director shared in Oscar glory - Schoonmaker won her third statue for Best Editing, while Scorsese finally earned his first for Best Director.