share:
Recent DVDs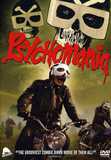 Psychomania ... The cult classic known as the greatest British zombie biker movie ever made... more info $14.95was $19.95 Buy Now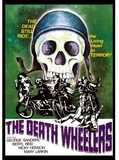 The Death... A gang of young people call themselves the Living Dead. They terrorize the... more info $9.95was $12.95 Buy Now
MEDIA:
WATCH MOVIE CLIPS
|
VIEW TRAILER
|
VIEW PHOTOS
|
WATCH A TCM PROMO
| | | | |
| --- | --- | --- | --- |
| Also Known As: | | Died: | |
| Born: | November 27, 1951 | Cause of Death: | |
| Birth Place: | San Carlos, California, USA | Profession: | Director ... |
RATE AND COMMENT
NOTES
"Film requires nothing but time. Two hours. . . . I thought it could be this great social tool. The challenge became how to create something accessible with a conscience. I'm still working on that. That's where I am. You know, rules are meant to be broken, boundaries are meant to be invaded, envelopes are meant to be pushed, preconceptions challenged. One of the things the film is about is watching, the consequences of watching, the political consequences of experiencing someone else's life vicariously, of having your art consist of pieces of other people's experience. It's sort of like a Rorschach, sort of like the monolith in '2001.' You will project onto it. But hopefully you'll also take away thought. Human nature prevents us from standing still. If you're pushing the envelope and challenging the system, that's the tenet of art." --Kathryn Bigelow quoted in The Boston Globe, October 8, 1995.
"The nice thing with a genre like horror is that it's a definite grid on which to hang a piece and give the audience a familiarity before you kind of subvert it. In the case of 'Near Dark,' I was interested in this sort of marginal ad hoc family unit doing no more than trying to survive as any family unit will do. They're not like serial killers or someone killing for pleasure; they're killing for survival. And so I kept thinking of them as this marginal family structure -- I wanted to see how they could function in an alternative universe." --Bigelow to The Washington Post, October 17, 1995.
"The filmmakers I admire most like Oliver [Stone] and Scorsese and Kurosawa -- they always have an edge, a complexity. Their movies aren't comforting; they're not pacifying. They bring out the audience's strength." --Kathryn Bigelow quoted in Vogue, October 1995.
On the images she creates in her films, Bigelow told Graham Fuller in Interview (November 1995); "I simply try to visceralize the psychology of the characters. . . . I create the visuals in a way that seems absolutely inevitable to me. There's nothing aesthetized about them."
"She's great. She's kind of an insane combination of things. She's like both this excited little girl who's beside herself with excitement of being on a film set and then this kind of tiger who is so tough and so fierce and knows exactly what she wants." - Sarah Polley, star of "The Weight of Water" on Kathryn Bigelow