share:
Recent DVDs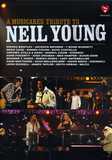 A MusiCares... Features Crosby Stills & Nash, Elton John, Norah Jones, Lady Antebellum, Dave... more info $13.95was $14.98 Buy Now
MEDIA:
WATCH MOVIE CLIPS
|
VIEW TRAILER
|
VIEW PHOTOS
|
WATCH A TCM PROMO
| | | | |
| --- | --- | --- | --- |
| Also Known As: | Geethali Norah Jones Shankar,Nora Jones | Died: | |
| Born: | March 30, 1979 | Cause of Death: | |
| Birth Place: | New York, New York, USA | Profession: | Music ... singer musician actress |
RATE AND COMMENT
BIOGRAPHY
Musician, vocalist and songwriter Nora Jones became an overnight sensation at the age of 22 when her debut album, Come Away with Me, soared up the charts and swept the Grammy Awards. The album and its two successors proved to record executives that audiences were ready for a sophisticated alternative to flashy, fleshy female pop singers. Jones' sound included elements of jazz, '70s singer/songwriters, and classic country, but she was also a frequent collaborator with artists as diverse as Ray Charles and the Foo Fighters. At any given time, she was involved in several surprising side projects that expressed her versatility and talent in every area of music creation and production. Film director Wong Kar-Wai saw something else in the gorgeous ingénue as well, casting the untrained actress in the starring role of his film, "My Blueberry Nights," which opened the Cannes Film Festival in the spring of 2007.
Norah Jones was born Geethali Norah Jones Shankar on March 30, 1979, in Brooklyn, NY. Her father was Ravi Shankar, India's most famous musical export and the undisputed virtuoso of classical Indian sitar - made famous in the States due to his musical collaborations with Beatle George Harrison. Her mother, Sue Jones, was a dancer and concert promoter who had a nine-year relationship with Shankar. When Norah was four years old, the couple broke up and mom and daughter moved to the Dallas suburb of Grapevine, TX. Norah was singing with the church choir by the time she was five, learning piano two years later, and by high school showed such a passion and talent for music that she enrolled in the Booker T. Washington High School for the Performing Arts in Dallas. While still a high school student, she won the DownBeat Student Music award (a national competition sponsored by the premiere jazz publication) two years in a row - in 1996 for Best Jazz Vocalist and in 1997 for Best Original Composition. She continued her training at the University of North Texas, where she focused on Jazz piano. Following her second year of college, she spent a summer subletting a friend's apartment in New York City and essentially never went back.
The young Texas transplant was in her element in New York City, with its countless live jazz clubs, singer/songwriter lounges, and thousands of fellow musicians to inspire her. She began writing songs and networking with different players, settling into a groove with Jesse Harris (guitar), Lee Alexander (bass) and Dan Reiser (drums), who came to be known as The Handsome Band. In the fall of 2000, the group cut a few demos that landed Jones a record deal with renowned jazz label Blue Note. She was paired with veteran producer Arif Mardin, whose track record with Dusty Springfield, Aretha Franklin, and the Bee Gees was well-suited to Jones' solid foundation in popular music standards.
It took nearly a year to complete Come Away with Me, and in the meantime Jones continued to explore new territory, playing with trip hoppers Wax P tic and jazz fusion guitarist Charlie Hunter. When Come Away With Me hit stores Jones found virtual overnight success, with the album's first single "Don't Know Why" establishing a hushed, sleepy, take on jazz vocals, country standards, and folk simplicity that would become her calling card. Jones and the Handsome Band toured the world as the album reached number one on the Adult Recurrent album charts, selling first 10 million, then 20 million records. At the 2003 Grammy Awards, the 23- year-old newcomer took home a total of eight trophies that magical night, including Record of the Year, Album of the Year, Song of the Year, and Best New Artist.
All ears were on Jones' follow-up album, Feels like Home, for proof that her early success was more than just beginner's luck. Again Jones, Mardin, and The Handsome Band delivered the goods, with a collection of songs that leaned more towards country and bluegrass, and included guest artists Dolly Parton and The Band's Levon Helm. Feels Like Home sold more than a million copies during its first week on the shelves - a milestone for the Blue Note label - and was another critical pick, taking home Grammy Awards for Record of the Year and Best Female Pop Vocal Performance of the Year for the single "Sunrise." That same year she and Ray Charles shared a Grammy for Best Pop Collaboration with Vocals for the single, "Here We Go Again" off Charles' last album, Genius Loves Company. By now, Jones fame had afforded her the chance to collaborate with artists she grew up listening to, as well as pop and rock contemporaries like Ryan Adams, Outkast, Dave Grohl, and Wyclef Jean. She and The Handsome Band also occasionally took the stage at small clubs (with the addition of innovative guitarist Jim Campilongo and vocalist Richard Julian) to perform covers of classic country songs under the moniker, the Little Willies.
Jones continued to dedicate time to her love of jazz standards, performing at the Tanglewood Jazz Festival and the New Orleans Jazz Festival. In early 2007, Jones released her third album, Not Too Late. For the first time, the seasoned songwriter had written or co-written every track on the album, which critics noted for its darker tone than the previous, more lighthearted efforts. Its single "Thinkin' About You" became her biggest single since "Don't Know Why."
Jones had one more release on her schedule for 2007 - her feature film debut in Wong Kar-Wai's offering, "My Blueberry Nights." The "Chungking Express" (1994) and "2046" (2004) director cast the captivatingly beautiful performer, despite the fact that her only prior onscreen experience was in a cameo playing piano in the film "Two Weeks Notice." Despite her lack of formal training, Jones was given the starring role in the road movie about a young woman traveling the country looking for love. The highly-anticipated film was scheduled to kick off the Cannes Film Festival in May of 2007.