share:
Recent DVDs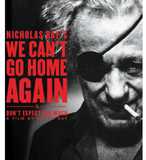 We Cant Go... The most complete restoration of legendary director Nicholas Ray's 1973... more info $23.95was $39.99 Buy Now
We Cant Go... The most complete restoration of legendary director Nicholas Ray's 1973... more info $23.95was $34.99 Buy Now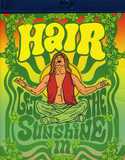 Hair (1979) ... Let the sunshine in with this memorable musical tribute to the far-out spirit of... more info $11.95was $19.99 Buy Now
MEDIA:
WATCH MOVIE CLIPS
|
VIEW TRAILER
|
VIEW PHOTOS
|
WATCH A TCM PROMO
| | | | |
| --- | --- | --- | --- |
| Also Known As: | Raymond Nicholas Kienzle | Died: | June 16, 1979 |
| Born: | August 7, 1911 | Cause of Death: | lung cancer |
| Birth Place: | Galesville, Wisconsin, USA | Profession: | Director ... director actor radio writer-director |
RATE AND COMMENT
BIOGRAPHY
p>Because of his increasing personal troubles, Rayâ¿¿s film output suffered considerably. Needing to make a bundle, he signed on to direct two epics; the first being "King of Kings" (1961), the story of Jesus of Nazareth (Jeffrey Hunter) from birth through his crucifixion and resurrection. Originally panned by critics, "King of Kings" grew in stature over time. Next was "55 Days at Peking" (1963), a historical epic starring Charlton Heston, Ava Gardner and David Niven that depicted the Battle of Peking during the Boxer Rebellion. But Ray never finished shooting the film after collapsing on set halfway through the production, never to return. In fact, "Peking" turned out to be his last studio film. Ray subsequently abandoned Hollywood and spent time in Europe before returning to the States in the late 1960s to take a job teaching film at New York State University at Binghampton, a job he secured with the help of actor Dennis Hopper, who had had a minor role in "Rebel Without a Cause." A unique collaborative project with his students resulted, usually known as "You Can't Go Home Again" (1973), which featured footage of Ray smoking pot with his collaborators. Meanwhile, Ray's increasingly poor health limited his activities to several cameo appearances in films of other directors, while he himself was the subject of his last directorial effort, in collaboration with Wim Wenders, "Lighting Over Water" (1980), which pointed a camera on the final months of his battle with lung cancer. It was a difficult but fitting epitaph, as the director â¿¿ like so many of his characters â¿¿ was shown searching for peace and a sense of place. On June 16, 1979, Ray lost his two-year battle with cancer. He was 67 years old.>Born on Aug. 7, 1911 in Galesville, WI, Ray was of German and Norwegian descent, and attended the University of Chicago for a year on scholarship due to a radio play he wrote. He also went to the University of Wisconsin, also for a year, before leaving after winning a Taliesin Fellowship to study architecture, music, sculpture, philosophy and theater at Frank Lloyd Wrightâ¿¿s artistic colony in Wisconsin. In 1932, he moved to New York, where three years later he came into contact with Elia Kazan by playing the lead role in the directorâ¿¿s first play, "The Young Go First" (1935). Meanwhile, Ray had a variety of show business jobs, including working as a producer of the CBS radio show "Back Where I Come From" and producing propaganda broadcasts for Voice of America during World War II. But at that time, Ray was adrift, which concerned producer John Houseman, who at the time was leading the propaganda effort for the Office of War Information. He also drifted into marriage with actress Jean Evans in 1936, though he remained unfaithful to her â¿¿ with men and woman â¿¿ until their divorce in 1940.
After entering the movie business as Kazanâ¿¿s assistant director on "A Tree Grows in Brooklyn" (1945), Ray was guided by Houseman in directing his first feature, "They Live by Night" (1949), a rural noir starring Cathy Oâ¿¿Donnell and Farley Granger that was shot for RKO Pictures two years prior, but was held up from release by millionaire Howard Hughesâ¿¿ chaotic takeover of the company. The film was finally released and became the template for all other couples-on-the-run thrillers to follow, while later it was remade by Robert Altman as "Thieves Like Us" (1974). Ray followed with two middling melodramas, "A Woman's Secret" (1949) and "Knock on Any Door" (1949), with the latter making a forceful social statement about juvenile delinquency, but its emphasis on polemics rather than drama blunted the overall effect. The film starred Humphrey Bogart, who returned for the directorâ¿¿s next production, "In a Lonely Place" (1950), a dark, romantic noir with a bleak ending that was difficult to market and went on to box office failure, but was well-received by critics and went on to become one of the best film noirs ever made. It also ranked among the best work ever done by both star and director. By this time, Ray had married "In a Lonely Place" star Gloria Grahame in 1948, only to divorce her four years later after finding her in bed with his 13-year-old son, Tony, who was the product of his marriage with Jean Evans.
Rayâ¿¿s concentration on disaffected loners â¿¿ individuals who, by choice or fate, could not be integrated into society's mainstream â¿¿ was already becoming a hallmark, with Bogartâ¿¿s portrayal of an embittered asocial screenwriter suspected of murder in "In a Lonely Place" being the most striking example. After the John Wayne-Robert Ryan war drama "Flying Leathernecks" (1951), he went on to direct several more stark, but compelling films about anguished characters on the fringes, like "On Dangerous Ground" (1951) starring Ryan as a city cop disillusioned by the rampant violence that surrounds him; Ray's careening camera served as an apt metaphor for the instability of an atomized urban existence. Despite the studio-imposed happy ending, with Ryan returning to the blind Ida Lupino in a bleak rural landscape, the film's evocation of the paralyzing angst of modern life could not be evaded. Alienated protagonists continued to populate Ray's films in the early 1950s, with Robert Mitchum playing an ex-rodeo star searching for home and security in "The Lusty Men" (1952), and Joan Crawford as an embattled saloon owner in the uniquely baroque, female-dominated Western, "Johnny Guitar" (1954).
Ray next directed his most famous picture, "Rebel Without a Cause" (1955), a social drama that depicted the plight of disaffected teenagers that featured exemplary performances from its young cast, most notably stars James Dean, Natalie Wood and Sal Mineo. It was with "Rebel" that Ray's allegiance with the marginalized was most evident and most sympathetic, as the teenagers in the story are at the mercy of a society that demands conformity and saps individuality. The film focused on 17-year-old Jim Stark (Dean), newly arrived in Los Angeles with his parents, a father (Jim Backus) whose moral strength he questions, and a mother (Ann Doran) who fights constantly with his father. Stark runs afoul with a high school bully (Corey Allen) while befriending a younger, equally disaffected student (Mineo) and falling for the bullyâ¿¿s main squeeze (Wood). Rayâ¿¿s iconic film was release just two months after Deanâ¿¿s sudden death in 1955, which in part explained its huge commercial success. But regardless of the tragedy surrounding it, "Rebel Without a Cause" gave birth to the idea of teen angst while proving to be inspirational to generations of filmmakers that followed.
Ray went on to direct "Bigger Than Life" (1956), in which James Mason plays a teacher whose addiction to cortisone leads to neuroses that foreground a number of the era's dominant concerns â¿¿ conformity, consumption, education and religion. Another important social drama, "Bigger Than Life," much like "Rebel," demonstrated that Ray was one of the few directors to use CinemaScope in an accomplished way, as his time with Frank Lloyd Wright earlier in his life he often credited for his keen sense of space and horizontal line displayed on screen. While Ray's films had been largely taken for granted in his native country, the critics of Cahiers du Cinema â¿¿ progenitors of the French New Wave â¿¿ embarked upon a concerted process of deification. Meanwhile, he directed "The True Story of Jesse James" (1957) with Robert Wagner in a leading role originally intended for James Dean. His next film, "Party Girl" (1958), once dismissed as lurid, was hailed by French critics for its stylistic and thematic flamboyance and complexity. Ray next directed the bitter drama, "The Savage Innocents" (1960), which was dismissed by critics and showed the effects of his increasing drug and alcohol addiction, but nonetheless proved inspirational enough for Bob Dylan to write "Quinn the Eskimo (The Mighty Quinn)" after seeing Anthony Quinnâ¿¿s leading performance.<