share:
Recent DVDs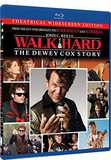 Walk Hard: The... One of the most iconic figures in rock history, Dewey Cox (John C. Reilly) had... more info $5.95was $9.98 Buy Now
Year One ... This comedy blends the old-school talent of director Harold Ramis with the new... more info $7.95was $9.99 Buy Now
Groundhog Day ... Bill Murray, Andie MacDowell. After 15 years, TV weatherman Phil Conors is still... more info $15.96was $19.99 Buy Now
MEDIA:
WATCH MOVIE CLIPS
|
VIEW TRAILER
|
VIEW PHOTOS
|
WATCH A TCM PROMO
| | | | |
| --- | --- | --- | --- |
| Also Known As: | Harold Allen Ramis | Died: | February 24, 2014 |
| Born: | November 21, 1944 | Cause of Death: | |
| Birth Place: | Chicago, Illinois, USA | Profession: | Writer ... screenwriter director actor magazine editor hospital orderly |
RATE AND COMMENT
BIOGRAPHY
Harold Ramis was one of the most versatile comic talents of his generation, as well as one of the most influential. His work in the 1970s with Second City and National Lampoon defined the direction that stage, television and film comedy would take in the 1980s, a period when he wrote, directed and/or co-starred in some of most profitable films of the era, including "National Lampoon's Animal House" (1978), "Caddyshack" (1980), "Stripes" (1981), "National Lampoon's Vacation" (1983) and "Ghostbusters" (1984). His signature film, "Groundhog Day" (1993), went on to become one of the most acclaimed films of the 1990s, not only regularly appearing on various lists of the best movies of all-time, but inspiring serious academic discussion of its philosophical underpinnings. By the 2000s, Ramis was a beloved elder statesman of film comedy; his avuncular acting appearances in Judd Apatow's "Knocked Up" (2007) and Jake Kasdan's "Walk Hard: The Dewey Cox Story" (2007), and his work as a director on the hit series "The Office" (NBC 2005-2013), were seen as his blessing of the new generation of comic filmmakers. Although Ramis had to retire following his film "Year One" (2009), due to his struggle with an autoimmune disorder that robbed him of the ability to walk, his death on February 24, 2014 still came as a shock to the comedy community and his fans.
Harold Allen Ramis was born November 21, 1944 in Chicago, where his parents owned a liquor store. After graduating from high school Ramis got a degree from Washington University in St. Louis, MO. After graduation, he spent a period working as an orderly in a St. Louis mental institution, an experience he later credited as training both for his work as an improv comic and as a director, professions where both staying ahead of and reacting to unexpected difficulties is a major part of the job. After deliberately reporting for his induction physical while high on methamphetamine to avoid the Vietnam draft, Ramis returned to Chicago. While studying at the famed Second City Theater, Ramis worked day jobs including substitute teacher, freelance reporter and, for a period, the editor of Playboy's famous "Party Jokes" page. By the early 1970s, Ramis was part of a legendary Second City cast that included future comic legends John Belushi and Bill Murray; in contrast to those high-energy performers, Ramis constructed a stage persona as a sly, intellectual straight man, which would be the basis of his stage and screen performances for the rest of his career. Along with Belushi and Murray, Ramis moved from Chicago to New York to work on the short-lived radio sketch series "The National Lampoon Radio Hour" (1973-74), which also included Chevy Chase, Gilda Radner and Christopher Guest among its performers. Ramis also worked on the stage show "The National Lampoon Revue" (1974-75), but when much of the cast of that show was hired by Lorne Michaels to star in his new series "Saturday Night Live" (NBC 1975- ), Ramis returned to Second City to begin work on a less commercially successful but equally influential project, "SCTV" (Global 1976-79).
Originally created for Canadian television and later syndicated to American stations, "SCTV" was intended as a showcase for Toronto's Second City cast, including John Candy, Joe Flaherty, Catherine O'Hara, Andrea Martin, Eugene Levy and Dave Thomas. Ramis, the only member of the Chicago troupe involved, was the show's head writer during its first season as well as a key member of the cast. However, as the second season got underway, Ramis' participation on the show dwindled as his time got taken up with another project, co-writing a script with National Lampoon's Doug Kenney and Chris Miller based on their experiences in college fraternities in the early 1960s. The resulting film, "National Lampoon's Animal House" (1978), birthed the lowbrow "gross-out comedy" genre that helped define film humor in the 1980s, and became one of the most profitable films of all time. Ramis quickly repeated the formula, co-writing his longtime friend Bill Murray's breakout film "Meatballs" (1979), set in a low-rent summer camp; this film was directed by "Animal House" producer Ivan Reitman, who would become a frequent collaborator. Ramis himself stepped behind the camera for "Caddyshack" (1980), a class-based culture clash comedy set at an exclusive country club, co-written with Kenney and Murray's brother Brian Doyle-Murray. Both films became high-profile hits that cemented Ramis' reputation as a go-to comedy writer.
Ramis had written the character of easy-going "Animal House" brother Boon for himself, but director John Landis cast Peter Riegert in the role, claiming Ramis looked too old to believably play a college student. At Bill Murray's insistence, Ramis got back in front of the camera for his next film, the Reitman-directed military comedy "Stripes" (1981), in which he played pop-music-obsessed teacher Russell Ziskey, who joins the U.S. Army at the insistence of his burned-out best friend John Winger (Murray). Ramis also rewrote the script, which had originally been penned by his "Meatballs" co-writers Dan Goldberg and Len Blum as a vehicle for Cheech and Chong. Ramis returned to directing for "National Lampoon's Vacation" (1983), from a script written by nascent '80s superstar John Hughes. The film, which was considerably darker than its more family-friendly sequels, was a hit, but it was quickly overshadowed by Ramis' next project. "Ghostbusters" (1984), written by and co-starring Ramis and Dan Aykroyd, was one of the iconic hits of the 1980s, bringing star Bill Murray's anarchic energy to a wider audience than any of his R-rated earlier films had managed. Ramis' scholarly Dr. Egon Spengler became his best-known role as an actor.
After that triumph, Ramis continued working steadily, but his career hit something of a dry patch. The "Rodney Dangerfield goes to college" vehicle "Back To School" (1986), which he wrote with former "WKRP In Cincinnati" (CBS 1978-1982) scribes Steven Kampmann and Peter Torokvei, was a box-office hit that received middling reviews. His next directing venture was "Club Paradise" (1986), a Robin Williams comedy set in a Caribbean resort, which Ramis co-wrote with Brian Doyle-Murray; it was a scathingly-reviewed bomb. "Armed and Dangerous," a cop comedy starring Ramis' old "SCTV" pals John Candy and Eugene Levy, did not fare much better. Ramis had been called in to rewrite that script with Torokvei, whom he teamed up with again for "Caddyshack II" (1988). Ramis and Torokvei had, with trepidation, written the script as a vehicle for their friend Dangerfield; when the comedian dropped out of the film after a dispute with producers and was replaced with Jackie Mason, Ramis and Torokvei withdrew, with Ramis unsuccessfully attempting to get his name taken off the credits. Although not as big a debacle as "Caddyshack II," Ramis' next sequel, "Ghostbusters II" (1989), was widely seen as a creative disappointment. Although the big-budget film had, up to that time, the highest-grossing opening weekend ever, it was quickly overshadowed by the summer's other big movie, "Batman" (1989) and ended up underperforming commercially as well. Ramis then took an extended break from the movie business; his only screen credit for the next four years was a story credit on Dangerfield's kid-friendly animated film "Rover Dangerfield" (1991).
However, when Ramis returned to the screen, it was with his masterpiece. "Groundhog Day" (1993), starring Bill Murray as a misanthropic local-news weatherman who discovers that he's forced to relive the same miserable day on assignment in Punxsutawney, PA, performed respectably both critically and commercially on its initial release, but when the film reached home video, it became an even bigger word of mouth hit. Admired both for Murray's outstanding, layered performance and for the philosophical underpinnings of the script by Ramis and Danny Rubin, "Groundhog Day" regularly features on lists of the best films ever made. Unfortunately, Ramis' next directing venture was "Stuart Saves His Family" (1995), a film based on Al Franken's "Saturday Night Live" character, self-help guru Stuart Smalley. Though the Franken-penned film had its critical defenders, including Roger Ebert, it was a box office bomb, earning less than a million dollars in its entire run in theaters. Ramis' next film, the fantasy "Multiplicity" (1996), starred Michael Keaton as a construction worker who discovers the ability to clone himself; it was also a critical and box office disappointment, though to a lesser degree.
Ramis swung back to the win column with "Analyze This" (1999), a comedy about a neurotic gangster (Robert De Niro) and his bemused psychiatrist (Billy Crystal) which he directed and co-wrote with Kenneth Lonergan and Peter Tolan. He and Tolan reunited, along with Larry Gelbart, for a reworking of Peter Cook and Dudley Moore's Faustian cult favorite "Bedazzled" (2000), starring Brendan Fraser as a nebbish whose soul the Devil (Elizabeth Hurley) wishes to own. Another sequel, "Analyze That" (2002) underperformed creatively and commercially. Ramis' next project was a creative detour. "The Ice Harvest" (2005), with a script by novelist Richard Russo and Oscar-winning director Robert Benton based on the novel by Scott Phillips, is a darkly humorous crime thriller starring John Cusack and Billy Bob Thornton as a pair of small-time Kansas thugs trying to evade the local mob boss after they embezzle over $2 million from him. The noirish thriller, reminiscent of some of Donald E. Westlake's comic crime novels, found its admirers, but it wasn't a big box office hit. The same could be said of Ramis' final film as a writer-director, the large-scale fantasy "Year One." A historical parody featuring Michael Cera and Jack Black as a pair of hapless Biblical-era outcasts, the film was produced by Judd Apatow, and featured performances by Paul Rudd, Bill Hader, David Cross and other new-generation fans of Ramis' work. Ramis had previously worked on Apatow's "Knocked Up" (2007) as the laid-back father of Seth Rogen's Ben Stone, part of a string of small acting roles that included parts in Jake Kasdan's comedies "Orange County" (2002) and "Walk Hard: The Dewey Cox Story" (2007) and the Jack Nicholson/Helen Hunt romantic comedy "As Good As It Gets" (1997).
Ramis suffered from the rare autoimmune disorder inflammatory vasculitis, which causes swelling of the blood vessels. After developing an infection in 2010 that led to complications with his vasculitis, Ramis temporarily lost the ability to walk. After an initial recovery, the disease returned in 2011. Ramis died at his home in Chicago early on the morning of February 24, 2014.