share:
Recent DVDs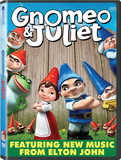 Gnomeo &... From a director of SHREK 2 comes your chance to step into the secret world of... more info $8.95was $9.99 Buy Now
The Best... The Best Little Whorehouse in Texas (1982) A sheriff named Ed Earl enjoys an... more info $9.71was $14.98 Buy Now
Jackie's Back ... Mention Diana Ross, Donna Summer and Tina Turner and words like "timeless" and... more info $9.95was $14.98 Buy Now
MEDIA:
WATCH MOVIE CLIPS
|
VIEW TRAILER
|
VIEW PHOTOS
|
WATCH A TCM PROMO
| | | | |
| --- | --- | --- | --- |
| Also Known As: | Dolly Rebecca Parton | Died: | |
| Born: | January 19, 1946 | Cause of Death: | |
| Birth Place: | Sevierville, Tennessee, USA | Profession: | Music ... songwriter singer actress producer philanthropist musician businesswoman author screenwriter |
RATE AND COMMENT
BIOGRAPHY
Dolly Parton masterfully wove the tales of her simple, rural background with the familiar twists of love and loss into heartfelt songs with universal appeal. Along with her distinctive twang and a lifelong obsession with tacky couture, Parton also possessed Hollywood's most talked about pair of breasts, which she flaunted in an endless parade of almost sewn-on, rhinestone-studded minis. Stage shticks aside, Parton made history with her music. She wrote and performed such memorable hits as "Jolene" (1973), "9 to 5" (1980), and "I Will Always Love You" (1974). Parton's musical tastes evolved from pure country to pop to bluegrass, and with each incarnation, she was rewarded with multiple accolades from Grammys all the way to being inducted into the Country Music Hall of Fame. Parton also lit up the big screen in "Nine to Five" (1980) as a secretary who used her substantial curves to humorous effect, "The Best Little Whorehouse in Texas" (1982) as a charming brothel owner, and "Steel Magnolias" (1989) in which she portrayed a vivacious Southern beautician. After years of successful recordings, including the release of the award-winning albums The Grass is Blue (1999) and Little Sparrow (2001)Parton returned to the big screen in 2011 by starring in the musical comedy "Joyful Noise," in a role that introduced her music to a new generation of fans, and proved once again her enduring legacy as a genius composer and performer.
Dolly Rebecca Parton was born on Jan. 19, 1946 in Sevierville, TN to Robert Lee Parton, a tobacco farmer, and Avie Lee Parton. One of 12 children, Parton grew up on a small, run-down farm, and often wore clothes her mother had sewn from rags. She began performing on local radio and television shows around age 11, and then spent her teenage years fending off disapproval from her family over her increasingly sexy image - bright red lips, tight minis, bleached blonde hair, and stilettos. Shortly after graduating from high school in 1964, Parton moved to Nashville to launch a music career. She caught the eye of country music singer Porter Wagoner, who cast her on "The Porter Wagoner Show" (syndicated, 1960-1979) to sing duets with him. She also joined Wagoner's Wagon Masters to record songs and perform at the Grand Ole Opry.
With the exposure she was receiving on Wagoner's TV show and with the numerous live performances, Parton's career as a solo artist soared. Her first single, "Joshua" (1970), reached the No. 1 spot on the U.S. country charts. The voluptuous singer left Wagoner's show in 1974, and steadily began establishing a strong presence in both the country and pop music scenes. Parton's Grammy-winning single, "Here You Come Again" (1977), was her first crossover hit. From that moment on, she wrote and performed thousands of songs that reflected her country roots, but were relatable stories about ordinary people, love, and heartbreak. For one of her signature songs, "Jolene," Parton drew inspiration from two redheads, an eight-year-old girl who asked for an autograph, and a bank teller who had a crush on her husband. "Jolene" was covered by more than 30 singers in numerous languages, and made the list of Rolling Stone's "500 Greatest Songs of all Time." Her other hits included "Single Women," a cheeky song about single women looking for love in bars from the album Heartbreak Express (1982), and "Starting Over Again," an affecting ballad about a long-married couple divorcing, featured on the album Dolly, Dolly, Dolly (1980).
The radio-friendly single "9 to 5" resonated with many weary office workers in America and earned Parton a Grammy nomination in 1982. But it was the heartwarming ballad "I Will Always Love You" that eventually became Parton's most successful song. Featuring her distinctive twang and poignant lyrics, Parton initially released the song in 1974 and dedicated it to her one-time partner and mentor, Wagoner. She recorded the song again for the soundtrack of the 1982 comedy "The Best Little Whorehouse in Texas;" the single took the top spot on the country charts that year. Dozens of artists covered "I Will Always Love You," including R&B singer Whitney Houston whose version was used as the theme song for the film "The Bodyguard" (1992) and became one of the best-selling singles of all time. Whereas Houston's arrangement was decidedly more powerful, Parton's simpler, acoustic-style version registered more deeply among even non-country music fans. Parton recorded "I Will Always Love You" a third time in 1995 with Vince Gill; their duet peaked at No. 15 on the country music chart.
While Parton's musical talent was all natural, her image was anything but. She wore impeccably styled, sky-high blonde wigs; flaunted an enviable hourglass figure in short, tight, and bedazzled dresses; and wore long, red fingernails and 5-inch platform heels. While Parton's image was overtly brazen, it was tempered by her charming personality and a self-deprecating sense of humor. Once she reportedly described her look as "a blend of mother goose, Cinderella, and the local hooker." The petite singer's chest measurements - reportedly anywhere from 38CC to 48DD - garnered as much attention as her music. Parton, who never denied having breast implants, reportedly had her breasts insured for $600,000. She was also candid about the cosmetic surgeries she had undergone over the years; according to Peoplemagazine, Parton also went under the knife to improve the look of her eyes and lips.
Parton's sparkling personality translated extremely well on both television and film. She was a scene-stealer as a busty and vivacious secretary in the film "Nine to Five," opposite veteran talents Lily Tomlin and Jane Fonda. In the comedy "The Best Little Whorehouse in Texas," Parton was delightful as a good-hearted brothel owner opposite Burt Reynolds. Parton also shone as a gregarious beautician in the award-winning ensemble drama, "Steel Magnolias," about a group of funny and colorful Southern women who meet regularly at the local beauty parlor to trade stories. The movie featured stellar performances by a cast that included Shirley MacLaine, Olympia Dukakis, Sally Field, and then-upcoming actress Julia Roberts. In the mid-1980s, Parton had enjoyed successful musical collaborations with singer Kenny Rogers, which yielded the chart-topper "Islands in the Stream" (1983) and a host of TV specials like "Kenny and Dolly: A Christmas to Remember" (CBS, 1984). But her career also suffered a few misfires, including a short-lived variety series, "Dolly" (ABC, 1987-88) and the box-office disappointment, "Straight Talk" (1992). As if writing songs, performing on stage, and acting were not enough, Parton opened up Dollywood, a folksy adventure theme park in Pigeon Forge, TN. It employed about 3,000 people, making it the largest employer in that community and the most popular tourist attraction in that state - an area that remained in her heart and in her songs.
Parton continued touring and recording for much of the 1990s and 2000s. She released a series of award-winning albums, including The Grass is Blue (1999) and Little Sparrow (2001), which featured her bluegrass version of Collective Soul's smash hit, "Shine" (1993). In 2008, she released the pop-country hybrid Backwoods Barbie, featuring songs that reflected her glamorous public image, as well as original, delicate ballads like "Only Dreamin'." She guest starred on Disney's "Hannah Montana" (2006-10) as Miley Cyrus' aunt. Parton, who considered the pop star as her "honorary goddaughter," went public in 2010 with her support over Cyrus' provocative outfits, claiming it was not anything she had not done herself. In 2011, Parton starred in "Joyful Noise," opposite Queen Latifah, in which they played two rival singers who join forces to save a small-town Gospel choir from being shut down.