share:
Recent DVDs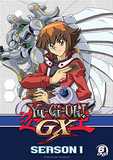 Yu-Gi-Oh GX:... Set several years after the previous YU-GI-OH! Series, GX follows a new... more info $29.95was $44.99 Buy Now
Lawrence of... Peter O'Toole, Sir Alec Guinness, Anthony Quinn, Omar Sharif. Includes David... more info $32.95was $39.95 Buy Now
Lassie ... Everyone knows Lassie, the loyal collie dog, and this film returns the story to... more info $16.95was $19.93 Buy Now
MEDIA:
WATCH MOVIE CLIPS
|
VIEW TRAILER
|
VIEW PHOTOS
|
WATCH A TCM PROMO
| | | | |
| --- | --- | --- | --- |
| Also Known As: | | Died: | December 14, 2013 |
| Born: | August 2, 1932 | Cause of Death: | undisclosed illness |
| Birth Place: | Connemara, Galway, IE | Profession: | Cast ... |
RATE AND COMMENT
MILESTONES
:
Raised in Leeds; family subsequently moved to London
:
First job, wrapping cartons in a warehouse
:
At 14, joined the <i>Yorkshire Evening News</i>; worked first as messenger and copy boy, and then reporter
1949:
Made amateur stage debut with Leeds Civic Theatre at age 17
:
Spent two years with Royal Navy as a seaman and decoder on a submarine
1952:
Appeared with Albert Finney in RADA production of "As You Like It"
1955:
Joined Bristol Old Vic company; first appeared in "The Matchmaker"; stayed three years and performed in 73 roles
1956:
Made London stage debut in "Major Barbara" with the Bristol Old Vic
1959:
Gained recognition for performance as a barrack-room lawyer in the London stage production of "The Long and the Short and the Tall"; part had been written for Finney, but when he suffered from appendicitis during rehearsals, O'Toole took over; it was announced he would repeat the role in the film, but it went to Laurence Harvey instead
1959:
Formed Keep Films with producer Jules Buck
1960:
Made film acting debut in "Kidnapped" (released in USA, 1960)
1960:
Joined the Shakespeare Memorial Theatre Company, Stratford-on-Avon
1962:
Rode to fame on the back of a camel, playing the title role in David Lean's "Lawrence of Arabia"; picked up first of several Best Actor Academy Award nominations and subsequently referred to Lean as the biggest single influence in his adult life
1963:
Starred in the title role of the National Theatre Company's inaugural production of "Hamlet"
1964:
Delivered first of two Oscar-nominated turns as Henry II in "Becket"
1966:
Reteamed with "Lawrence" co-star Omar Sharif in "Night of the Generals"
1968:
Garnered third Best Actor Academy Award nomination as Henry II in "The Lion in Winter" opposite Katharine Hepburn's Eleanor of Acquitaine
1969:
Displayed his singing ability (or lack of it) opposite Petula Clark in "Goodbye, Mr. Chips"; earned fourth Best Actor Oscar nominaton for his sensitive portrayal of the somewhat prissy and martinetish teacher; then-wife Sian Phillips stole all her scenes as the arch Ursula Mossbank
1972:
Starred in two more projects involving music, the hilarious, irreverent black comedy "The Ruling Class" (for which he earned an Oscar nod) and the abysmal adaptation of the popular musical "The Man of La Mancha"
1972:
Took a sabbatical from acting; lived on family property in the west of Ireland
1973:
Rejoined the Bristol Old Vic to play the title role in "Uncle Vanya"
1975:
Reportedly gave up drinking after an operation on his stomach in which part of his intestines were removed
1976:
Starred in the BBC-TV movie "Rogue Male"; cast included Alistair Sim and Harold Pinter
1978:
Savaged for his portrayal of "Macbeth" on the London stage, receiving reviews like "His performance suggests that he is taking some kind of personal revenge on the play" (<i>The Observer</i>); unfazed by the critics, completed the 14 week run, playing to mostly full houses thanks to the bad publicity
1979:
Co-starred with Malcolm McDowell and Helen Mirren in "Caligula"
1980:
Delivered a mesmerizing performance as the Christ-like director Eli Cross in "The Stunt Man," filmed in 1978 but put on shelf so as not to conflict with that year's "Hooper," starring Burt Reynolds as a stunt man; received sixth Academy Award nomination as Best Actor
1981:
Made American TV debut as the Roman general leading the siege at "Masada"; earned an Emmy nomination for his work in the ABC miniseries
1982:
Picked up seventh Best Actor Oscar nomination as alcoholic film star Alan Swann in "My Favorite Year"
1983:
First time as Henry Higgins in Showtime presentation of "Pygmalion"
1987:
Portrayed Reginald Johnston, tutor to the young Pu Yi in Bernardo Bertolucci's award-winning "The Last Emperor"
1987:
Starred on Broadway as Professor Higgins in "Pygmalion"
1989:
Underlined his reputation as one of the last great British stage actors with his performance in Keith Waterhouse's "Jeffrey Bernard Is Unwell"
1990:
Again acted with Omar Sharif in fantasy drama "The Rainbow Thief"
1993:
Wrote first part ("The Child") of his three-part autobiography <i>Loitering With Intent</i>
1995:
Mounted a camel for the first time in 34 years and rode onstage when David Letterman hosted "The Late Show" (CBS) from London
1996:
Reunited with former RADA chums Richard Briers, Ronald Fraser, and Bryan Pringle in the P G Wodehouse story "Heavy Weathers" in "Masterpiece Theatre" (PBS)
1996:
Acted the part of the Emperor of Lilliput in the NBC miniseries "Gulliver's Travels"
1997:
Played Sir Arthur Conan Doyle in "Fairytale: A True Story"
1998:
Starred as Timothy Flyte in the film adaptation of Dean Koontz's "Phantoms"
1999:
Portrayed Bishop Cauchon in the CBS miniseries "Joan of Arc"; received Emmy Award
1999:
Returned to the London stage in revival of "Jeffrey Bernard Is Unwell"; production prompted by the 1998 death of Bernard (a sometime columnist and drunken Soho veteran and friend; filmed for British TV
2002:
Guest starred opposite Richard Dreyfuss on the latter's short-lived TV series "The Education of Max Bickford" (CBS)
2002:
Appeared with Joan Plowright and Alicia Silverstone in the straight-to-video "Rock My World"
2002:
Landed leading role as an unscrupulous TV game show host in "The Final Curtain"
2003:
Cast in director Steven Fry's ensemble drama "Bright Young Things"
2003:
Awarded Honorary Oscar for his film work; requested that the Academy defer the award until his 80th birthday because he did not want to be perceived as out of the acting game; Academy proceeded with award, O'Toole agreed to collect
2003:
Co-starred in the television miniseries "Hitler: The Rise of Evil" (CBS); received an Emmy nomination for Outstanding Supporting Actor In A Miniseries Or A Movie
2004:
Cast as Greek king Priam in director Wolfgang Petersen's epic "Troy"
2004:
Co-starred with Stephen Rea and Janet McTeer in the romantic drama "Romeo and Me," a love story set during World War II
2005:
Appeared in a rare television role as the older version of legendary 18th century Italian adventurer Giacomo Casanova in the BBC drama serial "Casanova"
2006:
Portrayed a veteran English actor in director Roger Michell's "Venus"; received Golden Globe, SAG and Oscar nominations for Best Actor
2008:
Joined seconds season of the Showtime series "The Tudors" as Pope Paul III
2008:
Co-starred in family drama "Thomas Kinkade's Christmas Cottage"
2012:
Featured alongside Andy Garcia in the war drama "For Greater Glory: The True Story of Cristiada"
2012:
Announced retirement from acting