share:
Recent DVDs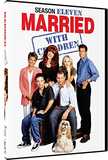 Married with... Fun! Laughter! And a touch of crass! The Bundy's are back and more outrageous... more info $5.95was $9.98 Buy Now
MEDIA:
WATCH MOVIE CLIPS
|
VIEW TRAILER
|
VIEW PHOTOS
|
WATCH A TCM PROMO
| | | | |
| --- | --- | --- | --- |
| Also Known As: | Edward O'Neill | Died: | |
| Born: | April 12, 1946 | Cause of Death: | |
| Birth Place: | Youngstown, Ohio, USA | Profession: | Cast ... actor steelworker waiter bellhop teacher |
RATE AND COMMENT
BIOGRAPHY
egated to supporting roles, typically as comically or earnestly gruff types, as in the disastrous "The Adventures of Ford Fairlane" (1990), "Blue Chips" (1994), "Little Giants" (1994) and "Prefontaine" (1997), plus the occasional off-beat cameo, as with the zany donut shop guy in the "Wayne's World" movies (1992, 1993). After Fox shuttered "Married...with Children" in 1997, O'Neill made detective roles his stock-in-trade in the likes of Mamet's "The Spanish Prisoner" (1997) and "The Bone Collector" (1999). He took a more offbeat role as the Troll King in the NBC miniseries "The 10th Kingdom" (2000), but went back on the beat in two well-reviewed but poorly rated ventures into urban crime drama, 2001's "Big Apple," a stark, noirish David Milch-helmed series in which he played an NYPD detective, and "Dragnet," a retread of the classic show in which he reprised Jack Webb's just-the-facts detective, Joe Friday.
In 2004, he took a recurring guest star job on the political drama "The West Wing" (NBC, 1999-2006), playing a Pennsylvania governor seeking his party's nomination for president. Milch hired him again to play a half-crazy retired cop in his ambitious ensemble HBO drama "John from Cincinnati" (2006), but the magical realism-tinted yarn surrounding a family in a California surfing community failed to find an audience. O'Neill and Mamet reunited in 2008, with O'Neill starring in an L.A. production of Mamet's Roman-era farce, "Keep Your Pantheon," then doing a brief supporting turn in the playwright's indie film, "Redbelt." In fall 2009, O'Neill returned to dysfunctional family comedy with ABC's "Modern Family," an attempt to rewrite the conventional sitcom in the single-camera "mockumentary" style as "Married...with Children" did before it. Separated from Rusoff again, with whom he had two daughters, O'Neill took on the role of man newly remarried to a much younger woman, inheriting her family while struggling to maintain relationships with his grown children, including a daughter with her own family and a gay son who has just adopted a baby with his partner. The show premiered in fall 2009 to enthusiastic reviews. It was a big welcome back to O'Neill from fans and critics alike, made all the sweeter when he received SAG and Emmy nods for Best Supporting Actor in a Comedy in 2010 and 2011, respectively.d began teaching school. On the side, he began picking up parts in local stage productions; at one point even netting a bit part as a cop in John Boorman's violent opus, "Deliverance" (1972). In 1977, O'Neill moved to New York City, looking to make a career in the theater.
He took classes at New York's Circle in the Square Theater School, supporting himself with menial jobs like bus boy. In 1979, he won the understudy role in a Broadway production called "Knockout." The lead actor left the production soon thereafter and, when the play opened, O'Neill found himself thrust into the starring role. Thereafter he continued to work fairly steadily in regional theater, including a New Haven, CT production of David Mamet's "Lakeboat," beginning a lifelong affiliation with the Pulitzer-winning playwright. He also picked up work through New York casting calls, getting his first hardboiled cop role supporting Al Pacino in "Cruising" (1980) and a part in the mercenary actioner "The Dogs of War" (1980), along with a succession of guest roles on TV action series such as "Miami Vice" (NBC, 1984-89), "Hunter" (NBC, 1984-1991), "Spenser for Hire" (ABC, 1985-88) and "The Equalizer" (CBS, 1984-89). In 1986, he married actor and dancer Catherine Rusoff and won a conspicuous title role in the TV pilot, "Popeye Doyle" (NBC), an attempt at a serialization of the adventures of the character made famous by Gene Hackman in "The French Connection" (1971). While NBC aired it as a made-for-TV movie, it did not pick up "Popeye Doyle" as a series, and O'Neill reluctantly took the role of the dimwitted Lenny in an adaptation of Steinbeck's "Of Mice and Men" for a Hartford, CT stage production. It was in that show that an executive from Fox Broadcasting Company spotted him, and O'Neill's name made it onto a list of potential leads for what would become the fledgling network's trademark show.
Fox had contracted sitcom veterans Ron Leavitt and Michael G. Moye to create a show that would break with convention and set the network apart. The producers shared revulsion towards the treacly, picture-perfect family fare ⿿ often citing "The Cosby Show" (NBC, 1984-1992) ⿿ that had come to characterize Reagan-era American television, and were eager to create what some would call "the anti-sitcom." O'Neill was sent the pilot script for "Married...with Children" and initially dismissed it, until one night in their Greenwich Village apartment, Rusoff read it and began laughing out loud. On her recommendation, her husband flew to L.A. to audition. His mostly dramatic theatrical résumé made Leavitt and Moyes unsure of whether O'Neill fit the part. They changed their mind almost as soon as he made his first audition entrance as Al Bundy, a cranky beaten-down mall sh salesman. O'Neill trudged through the front door of the Bundy home, sighing heavily and slumping into what would become a trademark slouch, complete w/ hand resting comfortably within the waistline of his pants.
The producers inked O'Neill to a six-episode deal, none of whom were sure the show would last beyond that. "Married..." premiered as a mid-season replacement in April 1987, opening with Frank Sinatra's iconic song "Love and Marriage," and turning TV convention on its head as perhaps no show had since "All in the Family" (CBS, 1971-77). O'Neill's Bundy headed a meager household composed of a brainy but ever-conniving son; a slutty, dimwitted teenage daughter; and a sex-obsessed do-nothing wife â¿¿ all of whom were often at each others' throats verbally and sometimes physically, their comic schemes and workaday conflicts rarely yielding a TV-template happy ending. O'Neill brought an organic lumber to the beleaguered Bundy, whose few joys were moments alone in front of the TV, taking a leisurely trip to the bathroom with the sports section, and the occasional schadenfreude at the misfortunes of the family anchoring him to a life mediocrity â¿¿ the producers even wrote Bundy as a former high school football hero. Reviews came decidedly mixed, some applauding Leavitt and Moye's cartoonish, lampooning intent; others saying it went too over-the-top, with TV Guide saying "the producers use a sledgehammer instead of a stiletto." Within a few years, ultraconservative U.S. Senator Jesse Helms declared the show "trash," and a Bloomfield Hills, MI, housewife garnered national headlines by calling for an advertiser boycott of "Married...," declaring it anathema to American family values. In spite of or because of the controversy, the show's ratings continued to climb, especially with young demographics, making it the tentpole in Fox's lineup.
O'Neill's face would appear on a raft of merchandise, and though he would weary of being stereotyped as "Al," he played along, even acceding to a Fox promotion in which he would call fans in character, collect, to wish happy birthdays and holidays. He and Rusoff hit troubled waters and separated in 1989 â¿¿ they would reconcile four years later in what would become an on-again/off-again circumstance â¿¿ even as O'Neill's star ascended. He became the first Fox star considered buzzworthy enough to host "Saturday Night Live" (NBC, 1975- ), took a now-rare dramatic turn in the ABC TV movie "The Whereabouts of Jenny" (1991), and won the lead in the John Hughes-scripted and -produced film, "Dutch," a mismatched pair comedy with O'Neill playing a no-nonsense, working-class "joe" who drives his wealthy girlfriend's spoiled brat son cross-country.
Maintaining his theatrical roots, he reprised his lead in an L.A. production of Mamet's "Lakeboat" in 1994. His ensuing film work would largely go rel