share:
Recent DVDs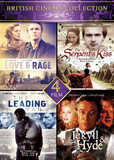 4-Film British... Daniel Craig, Ewan McGregor, Michael Caine and a handful of talented co-stars... more info $5.95was $9.99 Buy Now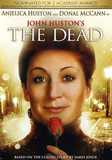 The Dead ... His wife's nostalgia gives a man pause after a party in 1904 Dublin. Directed by... more info $11.95was $14.98 Buy Now
MEDIA:
WATCH MOVIE CLIPS
|
VIEW TRAILER
|
VIEW PHOTOS
|
WATCH A TCM PROMO
| | | | |
| --- | --- | --- | --- |
| Also Known As: | | Died: | July 17, 1999 |
| Born: | May 7, 1943 | Cause of Death: | pancreatic cancer |
| Birth Place: | Dublin, IE | Profession: | Cast ... |
RATE AND COMMENT
MILESTONES
1962:
Acted in "Give Me a Bed of Roses", a ply by his father at Terenure College
:
After a three-month course in architecture, worked as a copy boy for the <i>Evening Press</i> in Dublin
1966:
Had early stage success in W B Yeats' "On Baile Strand", portraying the Irish mythic hero Cuchulainn
1966:
Feature acting debut as a prisoner in "The Fighting Prince of Donegal"
1968:
Enjoyed success in staging of Dion Boucicault's "The Shaughraun" at the Abbey Theatre and in London
1969:
Starred opposite Peter O'Toole in "Waiting for Godot" at the Abbey Theatre
1969:
First screen collaboration with John Huston, "Sinful Davey"
1970:
Played dual roles in the screen adaptation of Brian Friel's "Philadelphia, Here I Come!"
1971:
Cast as Jean to Helen Mirren's "Miss Julie"; production filmed for the BBC
1971:
Appeared on the London stage opposite Anthony Sher in "Prayer for My Daughter"
1974:
Played featured role of Phineas Finn in the BBC production "The Pallisers"; broadcast in the USA on PBS in 1977
:
Starred in the Irish television production "Strumpet City"
1980:
Returned to the Irish stage in Brian Friel's "Faith Healer"
1982:
Initial screen collaboration with Neil Jordan, "Angel"
1984:
Portrayed the title character's father in "Cal"
1987:
Had what is arguably his best screen role as Gabriel Conroy, Anjelica Huston's husband, in "The Dead", directed by John Huston from the James Joyce short story
1988:
Appeared in NYC in revival of "Juno and the Paycock"
1988:
Starred in Friel's "Translations" at the Gaiety Theatre
1988:
Reteamed with Jordan for the ill-advised "High Spirits"; first collaboration with Beverly D'Angelo
1990:
Garnered praise as one of two brothers who both fall in love with the same woman in "December Bride"
1991:
Co-starred with Beverly D'Angelo in Jordan's "The Miracle"
1993:
Supported Fiona Shaw, playing Judge Brack to her "Hedda Gabler" in a BBC production; aired in USA on PBS
1993:
Headlined the short-lived Broadway production of Friel's "Wonderful Tennessee"
1995:
Earned widespread critical praise for his performance as an elderly Irish policeman in Sebastian Barry's play "The Steward of Christendom"
1996:
Co-starred in Bernardo Bertolucci's "Stealing Beauty"
1998:
Reteamed with Beverly D'Angelo as the husband and wife operators of a turn-of-the-century theater in John Turturro's "Illuminata"; released posthumously in the USA in 1999
1998:
Was subject of Irish TV documentary "It Must Be DOne Right"