share:
Recent DVDs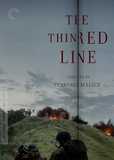 The Thin Red... After directing two of the most extraordinary movies of the 1970s, Badlands and... more info $20.97was $29.95 Buy Now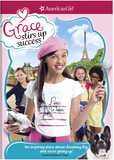 An American... Girl of the Year, Grace Stirs up Success in an all new movie! Grace has a real... more info $9.95was $14.98 Buy Now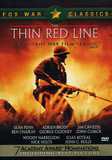 The Thin Red... A powerful frontline cast - including Sean Penn, Nick Nolte, Woody Harrelson and... more info $7.46was $9.98 Buy Now
MEDIA:
WATCH MOVIE CLIPS
|
VIEW TRAILER
|
VIEW PHOTOS
|
WATCH A TCM PROMO
| | | | |
| --- | --- | --- | --- |
| Also Known As: | David Whitney,Terrence Frederick Malick | Died: | |
| Born: | November 30, 1943 | Cause of Death: | |
| Birth Place: | Ottawa, Illinois, USA | Profession: | Producer ... director producer screenwriter actor journalist philosophy professor |
RATE AND COMMENT
BIOGRAPHY
rs â¿¿ both of whom he came to distrust â¿¿ had soured to the point of their being thrown off the project. Meanwhile, the film went before cameras in June 1997 with a virtual who's who of Hollywood â¿¿ all of whom clamored to work with the director â¿¿ including Sean Penn, Woody Harrelson, John Cusack, George Clooney, John Travolta and Nick Nolte, as well as newcomers Adrien Brody, Jim Caviezel and John C. Reilly. What resulted was an elegiac film about man's struggle with the nature of war and with himself. The story focused on Private Witt (Caviezel), an army deserter living in peace and harmony with Pacific Islanders who is forced back to active duty in time to fight at the bloody Battle of Guadalcanal. What separated "The Thin Red Line" from other war films was the flowing, philosophical voiceovers rhapsodizing about the beauty of life layered over images of death and violence an ironic counterpoint that underscored the absurdity of war. The film earned a slew of award nominations, including seven nods at the 1998 Academy Awards, including Best Picture and Best Director. Despite high praise and industry favor, Malick walked away from the ceremony without a win.
With his usual meticulousness, Malick dusted off a script first written in the 1980s and got to work on his next feature, "The New World" (2005) a lyrical, but ultimately meandering take on the settlement at Jamestown, VA in 1607 and the love affair between Captain John Smith (Colin Farrell) and Pocahontas (Q'Orianka Kilcher). Complicating matters for the Powhatan native is John Rolfe (Christian Bale), a dispassionate tobacconist she marries after the alleged death of Smith, Though "The New World" displayed Malick's genius for lush photography and boasted a fine performance from newcomer Kilcher, the film suffered from a deliberately slow pace and redundant voiceovers that added little to the emotional impact of the story. Once obsessive in the editing room â¿¿ he spent a year trimming "Badlands" and two years on "Days of Heaven" â¿¿ Malick allowed himself a wider canvas since his resurgence. Both "Thin Red Line" and "The New World" ran well over two hours; a departure from the 95 minutes of his previous two features. Meanwhile, after serving exclusively as the producer on "Beautiful Country" (2005) and "Amazing Grace" (2007), Malick was one of several writers on Steven Soderbergh's "Che (Part Two: Guerilla" (2009). He next spent several years putting together his next film, "The Tree of Life" (2011), which went through many permutations until finally becoming the story of a disillusioned man (Sean Penn) still trying after 40 years to reconcile the complicated relationship he had with his father (Brad Pitt) as a child (Hunter McCracken). The critical response to the film was divisively mixed, even though it won the coveted Palm dâ¿¿Or at the 2011 Cannes Film Festival. Still, "Tree of Life" managed to win wider praise in its theatrical release and was in Oscar contention once awards season kicked into high gear. In fact, "Tree of Life" did indeed receive Academy Award attention with nominations for Best Picture and Best Director. trucker (Alan Arkin) heading westward and meeting an assorted cast of characters. Held from release for nearly a decade, the film received festival screenings in 1982, but was again shelved by the studio. Malick's contributions were difficult to measure, since director Vernon Zimmerman had a considerable hand in the script. In the end, the final film's uneven narrative structure and trite dialog were hardly indicative of Malick's other work.
For his thesis film at AFI, he wrote, directed and produced the 17-minute short, "Lanton Mills" (1969), an oddball comedy about two modern-day Texas cowboys (Warren Oates and Harry Dean Stanton) who plot to rob a bank in Texas. Malick expanded on this theme in the script for his first theatrically released feature, the comedic Western, "Pocket Money" (1972), directed by Stuart Rosenberg. Working from the novel Jim Kane, Malick fashioned another episodic story that centered on a modern-day cowboy (Paul Newman) and his sidekick (Lee Marvin), who cross paths with crooked cattlemen. Critical reaction was tepid at best, though some praised Malick's offbeat script. Deciding to forego studio involvement, Malick chose the then-novel way to independently produce his directorial debut, raising the money by selling limited partnerships to small investors. Using a non-union crew and without a distribution agreement, he began shooting "Badlands" (1973) with a $350,000 budget. Inspired by the real-life spree killers Charles Starkweather and Carol Fugate, "Badlands" traced the murder spree of a twenty-something killer (Martin Sheen) and his teenaged girlfriend (Sissy Spacek) in the 1950s. Languid, starkly beautiful and almost dreamlike, "Badlands" introduced Malick's signature technique: long, philosophical voiceovers expressing the inner thoughts of the main characters, as well as his behind-the-scenes penchant for overreaching perfectionism.
Five years passed before Malick stepped behind the camera again, though in the interim he co-wrote the crime drama "The Gravy Train" (1974) using the nom de plume, David Whitney. With his second film, "Days of Heaven" (1978), Malick created what many considered to be his masterwork. Once again, the plot revolved around a young couple (Richard Gere and Brooke Adams) on the run in a period piece that employed a young female narrator (Linda Manz). Partly what set "Days of Heaven" apart, however, was the expert camera work of Nestor Almendros, who won an Academy Award for his stunning photography, while Manz's world-weary vocals offered a perfect counterpoint to the images. "Days of Heaven" portrayed Gere as a Chicago steelworker who flees the city with his younger sister (Manz) and girlfriend (Brooke) after killing his boss. The trio winds up in Texas, where they become entangled with a farm owner (Sam Shepard), eventually leading to tragic consequences. Filled with gorgeous, eye-popping set pieces that recalled the art work of Millet and Wyeth and the early silent work of Murnau, Sjostrom, Lang and Griffith, Malick's "Days of Heaven" tapped a variety of primeval sources to create his allegorical storyline, notably in a nocturnal sequence when the fields are set afire to combat an invasion of locusts. Both mythic and biblical in its intent, "Days of Heaven" was read as a meditation on the fall of man.
After reaching such artistic heights, Malick was given carte blanche to make whatever film he wanted by Paramount head, Charlie Bluhdorn. The project he chose to focus on was called "Q," a long, rambling, almost incoherent look at the beginning of the world that was little more than just images. But when Paramount blanched about the money it had invested, Malick â¿¿ always one to avoid conflict â¿¿ suddenly left Hollywood and disappeared. For the next two decades, Malick lived in Paris and later back in the states as a recluse of near J.D. Salinger-like proportions. Rumors abounded as to his whereabouts â¿¿ with some claiming he traveled to Nepal to look for spiritual enlightenment â¿¿ and more importantly, why he disappeared. Answers were hard to come by, though there were signs of activity when he began to work again as a script doctor, working uncredited on several projects over the years. But sometime in the late 1980s, two New York-based producers, Bobby Geisler and John Roberdeau, tracked Malick down in Paris and used the hard-sell to pry him from exile to direct another project. At first, they wanted him to adapt D.M. Thomas' The White Hotel, but Malick instead suggested James Jones' antiwar opus, The Thin Red Line.
After he was vigorously pursued by Geisler and Roberdeau for almost a decade, Malick finally relented and returned to filmmaking after a 20-year absence. But by the time he entered into production on "The Thin Red Line" (1998), his relationship with the two produce