share:
Recent DVDs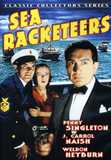 Sea Racketeers ... A courageous Coast Guard captain takes on the challenge of a seafaring gambling... more info $5.95was $6.98 Buy Now
MEDIA:
WATCH MOVIE CLIPS
|
VIEW TRAILER
|
VIEW PHOTOS
|
WATCH A TCM PROMO
No biography information exists for this person. Be the FIRST to contribute by CLICKING HERE >
CAST:
(feature film)
2.
Talent Scout
(1937) Mary Brannigan [later known as Doris Pierce]
VIEW THE FULL FILMOGRAPHY
Contributions
ScrantonKid ( 2008-09-26 )
Source: not available
Jeanne Madden was born at Scranton, PA in about 1914 and graduated from Scranton Central High School in 1932. She was the talented local girl frequently appearing or starring in home town productions. Jeanne went to New York in the mid 1930s and was chosen for the cast of the smash hit musical "Knickerbocker Holiday". In later years she said that the most special experience of her life was standing at center stage while Walter Huston sang "The September Song" to her. Broadway led to her opportunity to travel to Hollywood, where she appeared in three films during 1936 and 1937. The most notable was "Stage Struck" (1936), directed by Busby Berkeley, in which she played the role of Ruth Williams, an ingenue in search of her big break on the stage. During the following year she appeared in "Sea Racketeers" as Patricia Collins and in "Talent Scout" as Mary Brannigan. One of her films premiered on a glittering open night in her home town. Following a short Hollywood career, Jeanne returned east, married, and raised a family. In later years she managed the Hotel Holland in Scranton, a business once owned by her father. Jeanne Madden is now deceased but certainly not forgotten.