share:
Recent DVDs
Outrage ... Working man, Tom Casey had no idea that being a good citizen would cost him... more info $7.95was $9.98 Buy Now
The Grinder:... Starring Emmy nominees Rob Lowe (The West Wing, Parks and Recreation) and Fred... more info $30.95was $29.95 Buy Now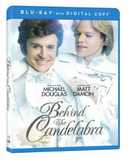 Behind the... Directed by acclaimed filmmaker Steven Soderbergh and executive produced by... more info $19.96was $24.99 Buy Now
MEDIA:
WATCH MOVIE CLIPS
|
VIEW TRAILER
|
VIEW PHOTOS
|
WATCH A TCM PROMO
| | | | |
| --- | --- | --- | --- |
| Also Known As: | | Died: | |
| Born: | March 17, 1964 | Cause of Death: | |
| Birth Place: | Charlottesville, Virginia, USA | Profession: | Cast ... |
RATE AND COMMENT
MILESTONES
:
After parents' divorce, moved to L.A. with mother and younger brother Chad
:
While in high school, acted in Super 8 movies made by classmates Sean Penn and Charlie Sheen
:
Began acting in TV commercials
1979:
Made TV series debut on the short-lived ABC sitcom "A New Kind of Family"
1980:
Played the title role in the ABC Afterschool special "Schoolboy Father"
1983:
Acted in the CBS TV-movie "Thursday's Child"; earned a Golden Globe nomination for Best Supporting Actor in a TV movie
1983:
Landed breakthrough role as Sodapop in Francis Ford Coppola's "The Outsiders"
1983:
Played a wealthy prep-school student whose mother (Jacqueline Bisset) carries on an affair with his roommate (Andrew McCarthy) in "Class"
1984:
Featured opposite Jodie Foster and Nastassja Kinski in the film adaptation of John Irving's "The Hotel New Hampshire"
1984:
Played an American attending the famed British university in "Oxford Blues"
1985:
Featured alongside other twentysomething actors (including Demi Moore, Emilio Estevez and Andrew McCarthy) in "St. Elmo's Fire"
1986:
Landed starring roles in "Youngblood" (with "The Outsiders" co-star Patrick Swayze) and "About Last Night" (with "St. Elmo's Fire" co-star Demi Moore)
1987:
Earned critical praise for his performance as a mentally-challenged youth in "Square Dance"
1987:
Made stage debut at the Williamstown Theatre Festival in "Three Sisters"
1988:
Starred in the thriller "Masquerade" opposite Meg Tilly
1988:
Caught on videotape in a tryst with two women (one underage) at the Democratic National Convention in Atlanta
1989:
Made disastrous appearance on the 61st Academy Awards telecast performing a duet with an actress playing the part of Snow White
1990:
Had a villainous turn opposite James Spader in "Bad Influence"
1990:
Hosted "Saturday Night Live" (NBC), beginning his association with then-cast member Mike Myers
1992:
Made Broadway debut in "A Little Hotel on the Side"
1992:
Garnered praise for his featured role in Mike Myers' "Wayne's World"
1993:
Co-starred with Natasha Richardson and Maggie Smith in a small screen remake of "Suddenly Last Summer" (PBS)
1994:
Portrayed a deaf mute in the ABC miniseries version of "Stephen King's The Stand"
1995:
Produced the HBO-aired film "Frank and Jesse"; also co-starred as Jesse James
1995:
Had an uncredited cameo in "Tommy Boy," starring "SNL" cast members David Spade and Chris Farley
1997:
Wrote and directed the short film "Desert's Edge" (aired on the Showtime series "Directed By")
1997:
Portrayed a conservative Christian leader in "Contact"
1999:
Put his notable impersonation of Robert Wagner to good use with a featured role in Myers' "Austin Powers: The Spy Who Shagged Me"
1999:
Returned to series television for the first time since 1979, playing the President's deputy communications director on the NBC political drama, "The West Wing"; left the series due to monetary disputes; earned Golden Globe (1999, 2000) and Emmy (2001) nominations for Best Actor
2002:
Played a NYC detective tempted to corruption in the TNT original movie "Framed"
2002:
Had supporting role in "A View From the Top"
2003:
Starred and executive produced the short-lived NBC drama "The Lyon's Den"
2004:
Starred in the short-lived CBS drama "Dr. Vegas"; also produced
2005:
Re-teamed with Aaron Sorkin to star in the London revival of "A Few Good Men"
2006:
Reprised his role as Sam Seaborn, the senior political official for the final episodes of NBC's "The West Wing"
2006:
Co-starred with Aaron Eckhart in Jason Reitman's satirical comedy "Thank You for Smoking"
2006:
Cast on ABC's "Brothers & Sisters" as a Republican senator, Robert McCallister; left series after the fourth season
2010:
Joined the NBC comedy "Parks and Recreation" as a state employees brought in to fix Pawnee¿s budgetary crisis
2011:
Co-starred in Mark Pellington's "I Melt with You"