share:
Recent DVDs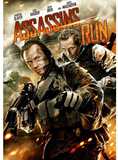 Assassins Run ... Maya a ballerina becomes the target of the Russian mafia after her husband a... more info $15.95was $19.98 Buy Now
MEDIA:
WATCH MOVIE CLIPS
|
VIEW TRAILER
|
VIEW PHOTOS
|
WATCH A TCM PROMO
No biography information exists for this person. Be the FIRST to contribute by CLICKING HERE >
VIEW THE FULL FILMOGRAPHY
Contributions
BlakeNewman ( 2008-12-09 )
Source: not available
Sofya was born in St. Petersburg, Russia. She studied ballet at the tender age of 9 while attending the elite Vaganova Ballet Academy of ballet. From age 10-12, Sofya focused on modern dance in the Russian theater. At 13, she returned to classical ballet until the age of 16. At 17, Sofya practiced ballet professionally in the theater where she was discovered. Sofya won many beauty contests and competitions and made the talk show circuit. She opened the Venice Ball in Moscow where she met her soon-to-be husband. Sofya married quickly and at age 18 became Mrs World 2006. The media discovered her natural acting abilities and suggested that she learn English and head to Hollywood. In 2007, she landed her first major role in Hollywood playing Ligeia in Edgar Allan Poe's Ligeia. By 2008, she was performing in another leading role, playing Sasha in Shadows in Paradise. Her career in Hollywood has gotten off to a fast start.